Amazon Pulls Out of Planned NYC Headquarters – Will They Reconsider Miami?
Amazon said on Thursday that it was canceling plans to build a corporate campus in New York City. Despite many supporting the company's plans to build a sprawling complex in Long Island City, Queens, in exchange for nearly $3 billion in state and city incentives, the deal had run into fierce opposition from local lawmakers who criticized providing subsidies to one of the world's most valuable companies. Amazon said the deal would have created more than 25,000 jobs.
Amazon's decision is another major blow for Gov. Andrew M. Cuomo and Mayor Bill de Blasio, who had set aside their differences to lure the giant tech company to New York. NYC is loosing many corporations and high net worth individual to low tax states such as Florida. Governor Andrew Cuomo just recently mentioned that the new federal tax law is driving people to leave the state of NYC creating a $2.3 billion state shortfall.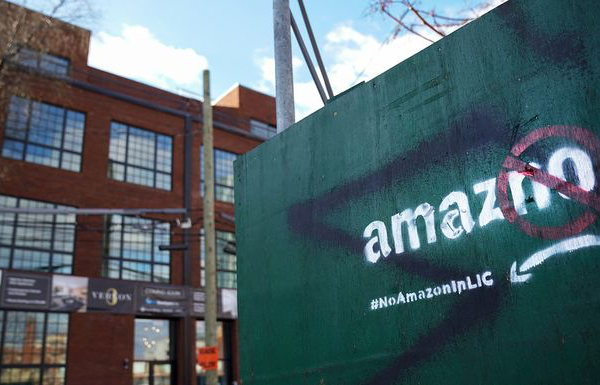 Amazon to Consider Miami as a Potential new HQ2?
As Amazon pulls out of NYC, everyone in Florida is hoping they will reconsider a move to Miami. Miami has been on the short list for a potential HQ2 location and would make an excellent candidate now more than ever. 
Miami has very much to offer to the increasing amount of corporations that are moving south: a favorble tax climate, a business-friendly government, great transport links, accessibility to Latin American markets and an excellent, bi-lingual work force.
Relocating to Miami with the David Siddons Group
The David Siddons Group has already moved several HNWI's and a multi-national from the northeast into the Miami/Ft Lauderdale area. Just like many other large companies, TTI Ic, an electronics giant generating $7Billion yearly, saw a huge potential in relocating their headquarters to the Miami area. Interestingly enough, the current CEO of TTI.Inc is the old COO of Amazon. Lets see if Amazon follows the steps of their ex-COO and moves to Miami to enjoy its favorable tax structure and the excellent business climate.