Why We Think Amazon Will Choose Miami as its HQ2 Location
Why Should Amazon Relocate to Miami?
Miami is getting more and more attention from Multinationals. Large corporations are looking at Miami to establish their global or regional headquarters and the reasons are obvious
Tax Strucure: Probably the most important aspect for companies like Amazon to look at when considering the location of HQ2. Florida is known for its tax advantages, tax exemptions and no state personal income tax.

Business-friendly goverment: Florida is working on legislative, fiscal and marketplace initiatives such as insurance tort reform, targeted industry incentives and many more. Florida is also a right-to-work state.

Costs of doing business: Florida is more cost-efficient than other high-tech states. The costs of land, labor and capital are more affordable in Florida than in states such as California or New York.

Infrastructure: With two major airports, a railway system and a major port, Miami is easily connected with the rest of the world

Labour: The Miami workforce is highly educated and multi-lingual. For many corporations that are looking to be close to Latin American Markets, Miami's labour force offers native Spanish and Portuguese speakers.

The Lifestyle: Would you rather start working for Amazon in Virginia or Amazon in Miami? Thats right, we have year-round sunshine, beaches, the best restaurants, nightclubs, a thriving arts and fashion scene and fabulous housing possibilities.
These companies already made saw the benefit if being in Miami:  American Airlines, Canon Latin America, Caterpillar, Cisco Systems,  DHL Global Forwarding, Hewlett-Packard Latin America, Kraft Foods, Marriott International, Microsoft, Diageo, Nokia, Novartis Pharmaceuticals, Oracle Latin America, Paccar International, SAP International, Schering-Plough, Visa International and Western Union Latin America
The David Siddons Group are Experts in Expat Relocation to Miami
If Amazon chooses to base its HQ2 in Miami, we are pleased to provide them with our much downloaded Relocation Guide. We have helped several large multinationals (Cable and Wireless, Apple, Clarins, Heineken, Diageo)  in finding their employees the best real estate options. Because of our extensive experience and expertise of the Miami real estate market we have written a Miami Relocation Guide. This functional guide for expats avoids the cliche stories and focuses right on the important issues such as: Which Miami neighborhood is right for you, whether you should buy or rent or where the best investment opportunities exist.
Please fill in your details and David Siddons will contact you
Get our

Newsletter

No Thanks
Get the latest news from Miami Real Estate News
Email to a Friend
Recomend this to a friend, just enter their email below.
Your email was sent succesfully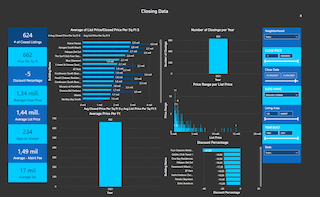 COMPARE WITH CONDOGEEKS

Meet our Team