Relocating to Miami – The 2019 Tax Implications
The 2019 Tax Implications of Moving from NYC to Miami
⇒ Big earners in high-tax states are fleeing to low-tax states
 ⇒  One of the biggest winners from this shift is Miami
⇒  Apart from the tax advantages;  climate and great real estate deals are important pulls 
As an experienced luxury agent and relocation specialist I have relocated several high-net worth individuals to Miami and I've seen for myself how they have saved tens or hundreds of thousands of dollars purely from a tax standpoint. Add to that the value difference between properties in Miami and NYC and it becomes an almost overwhelming reason to make this move.
The David Siddons Group has written several articles on the financial upsides of moving to Miami from high-tax states and we have experienced this trend first hand as we have guided numerous of these so called 'tax-law refugees'.
After four more phone calls from potential buyers this week, we would like to extend our appreciation to the Wall Street Journal, The Real Deal, Bloomberg and many other publications for sharing these stories, and highlighting the advantages of moving from high-tax states to low tax states, specifically to Miami. 
Check out some of our most read articles below: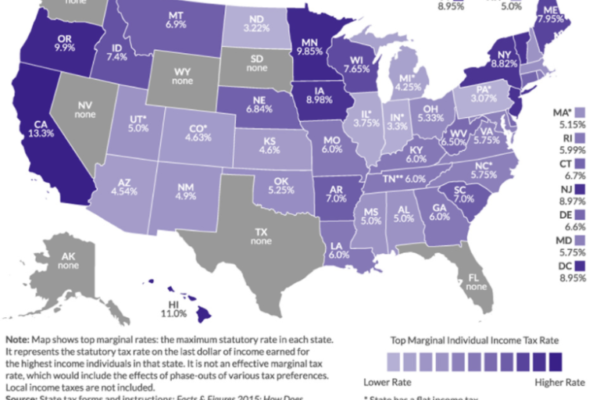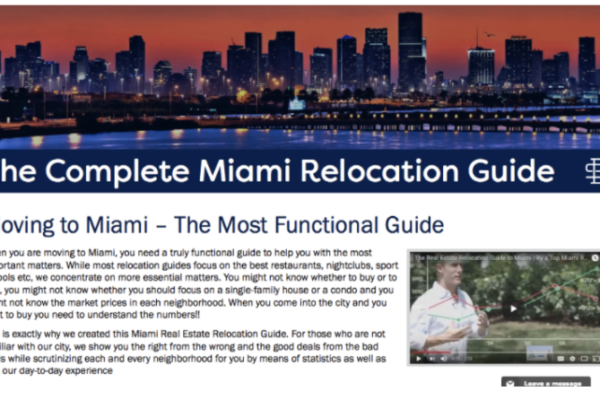 Miami is the biggest winner 
Florida always had bargain taxes (The Sunshine state has no state income tax or estate tax), but now they're even cheaper. The 2017 tax law that caps a deduction for state and local taxes at $10,000 is the extra push many New Yorkers needed to make their move down south. 
A top earner in NYC, who already faced a combined tax rate of 45%, would see a further increase by 12% to as much as 50% because of the tax-deduction changes. The infamous bill also limits the amount of mortgage interest that can be deducted to loans up to $750,000, which hurts states with higher property prices such as NYC
Florida is not only a desired destination for New Yorkers, but also for tax-law refugees from other high-tax states such as New Jersey, Maryland, California and Illinois. Our state has seen a steep increase of buyers from high-tax states, who besides the financial benefits are also drawn by Miami's mild climate (The Polar Vortex might have changed some minds as well), its great real estate deals (A fraction of New York City's prices and some great condo deals are possible due to the current over-supply in selected markets) and Miami's increasing position as an Important city for the ultra-wealthy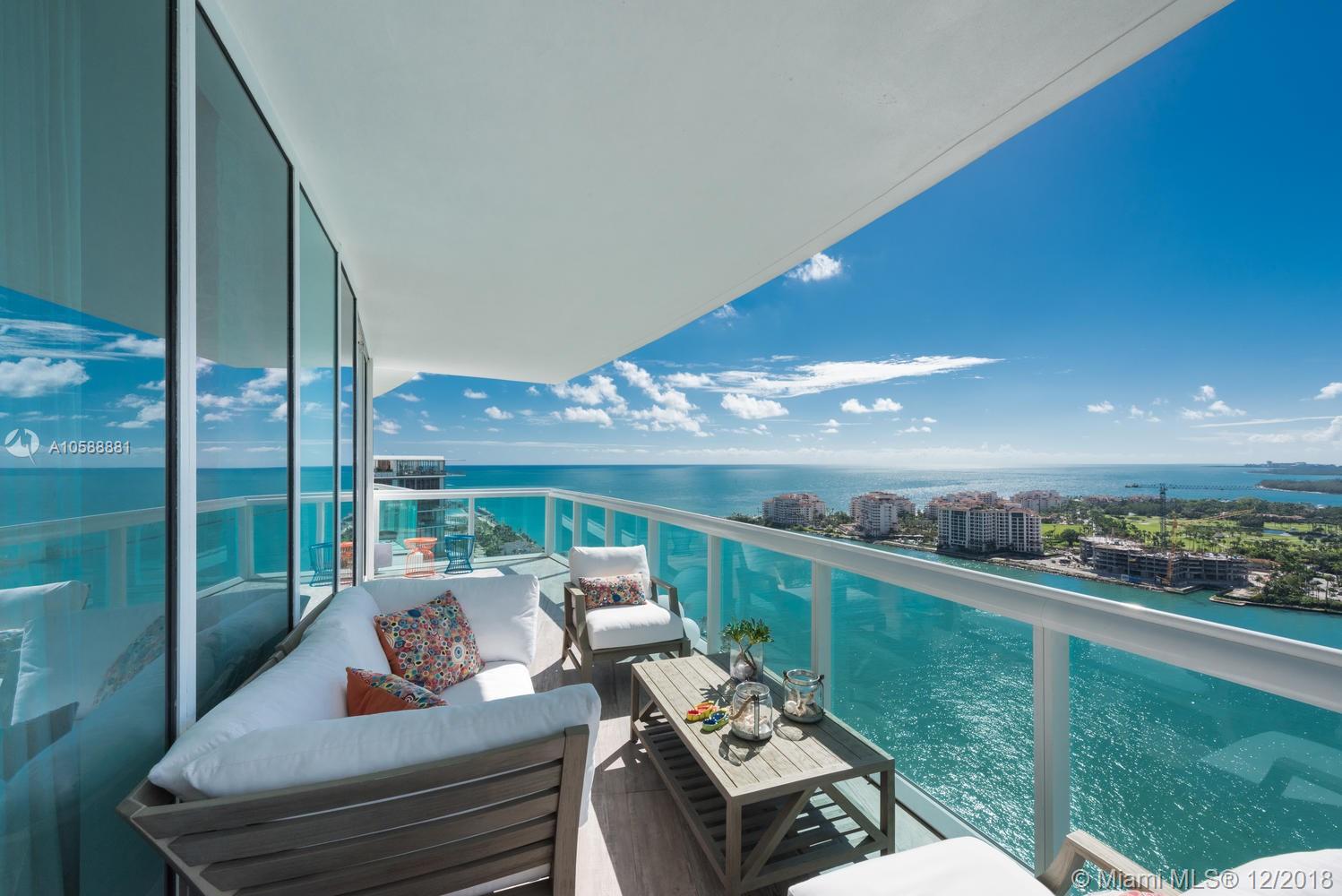 The newest US tax laws are drawing more and more wealthy buyers towards Miami 
Moving From NYC to Miami in Numbers – The 2019 Tax Implications
Miami-based financial advisor David Gruen who has helped many New Yorkers with their tax management when relocating to Miami calculated that a New Yorker earning $2M per year will save as much as $288K per year by moving to Miami. If you put those monthly savings of $24K in a mortgage in Miami you would be looking at a $3,5Million property (this excl taxes and insurance). 
The tax law limits deductions for state and local taxes, including property tax, to $10,000. Under the new rules, a New Yorker with $10 million in ordinary income and a $10 million home would have saved $1,173,278 in total taxes by relocating to Florida on Jan. 1, 2018, when the law took effect. That's an increase of $431,682, or 58 percent, from 2017, according to the Tax Institute at H&R Block.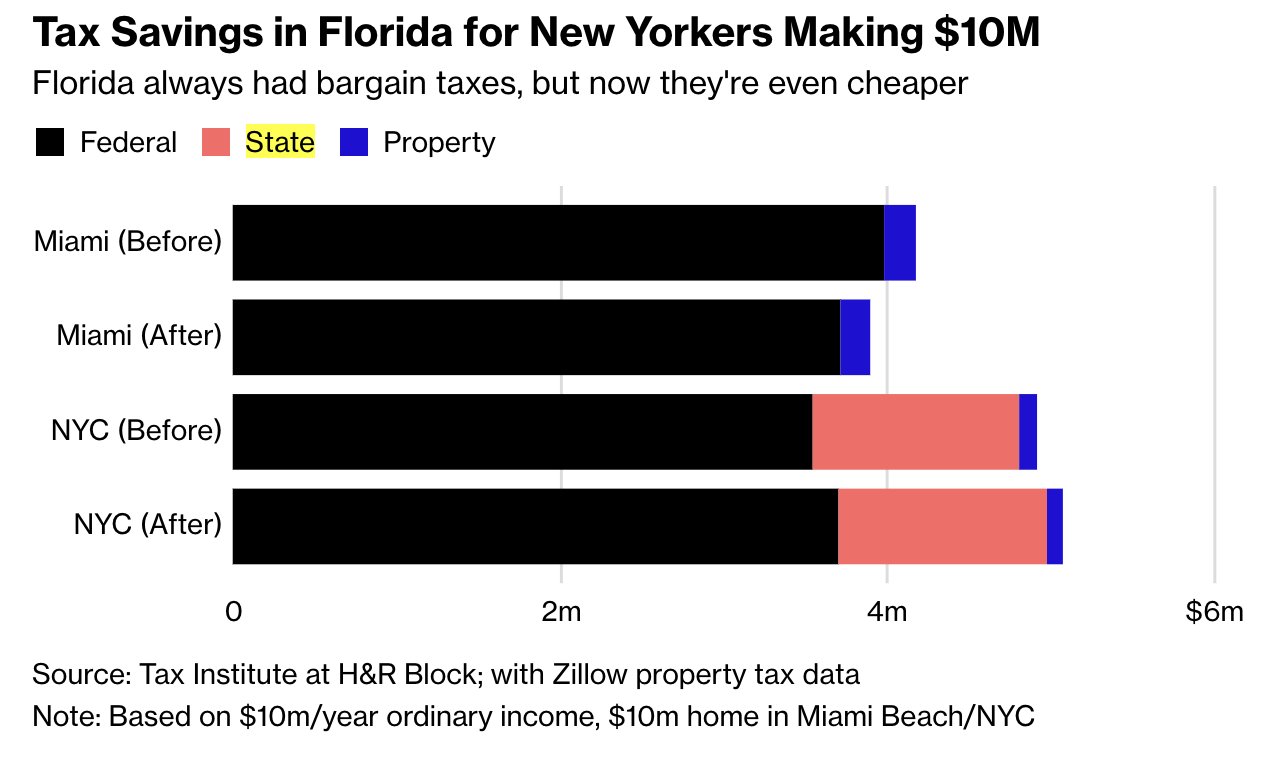 The new tax laws increases the gap between high and low tax states even more
Please fill in your details and David Siddons will contact you

Subscribe!
Get uninterrupted access to our entire articles and blogs database.
Get our

Newsletter

No Thanks
Get the latest news from Miami Real Estate News
Email to a Friend
Recomend this to a friend, just enter their email below.
Your email was sent successfully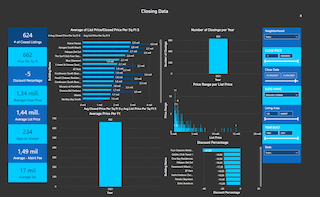 COMPARE WITH CONDOGEEKS

Meet our Team