The Elliman Report for Quarter 3, 2019 | Coral Gables
The Coral Gables Q3 Real Estate Market Report by Douglas Elliman
Douglas Elliman creates quarterly overviews for some of Miami's most desired neighborhoods (Miami, Miami Beach and Fort Lauderdale). This report will discuss Coral Gables and as Coral Gables' number 1 Douglas Elliman agent we are sharing this report with our readers.
Please contact us at +1.305.508.0899 or David@siddonsgroup.com for more information on the Coral Gables Real Estate Market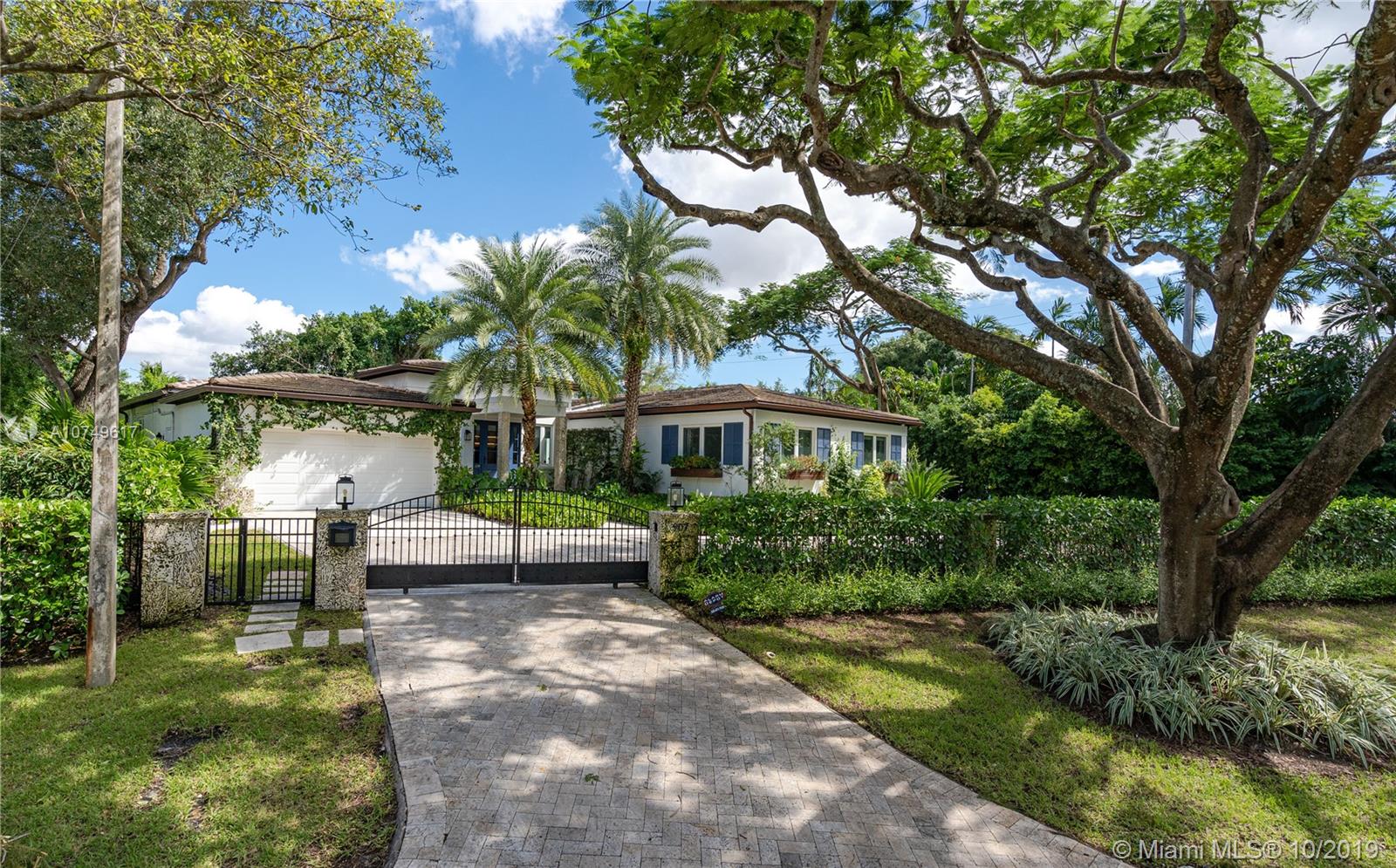 Highlights of the Quarterly Survey of Coral Gables Residential Sales
The single-family median sales price rose 11.4% to $925,000 from the prior-year quarter, the first gain of the past three quarters. The number of single-family sales surged 26.5% to 143, overpowering the 8.2% rise in listing inventory to 394 respectively from the same period last year. The average size of a condo sales was 1,301 square feet, down 10.5% from the same period the previous year, helping skew the price trend indicators lower.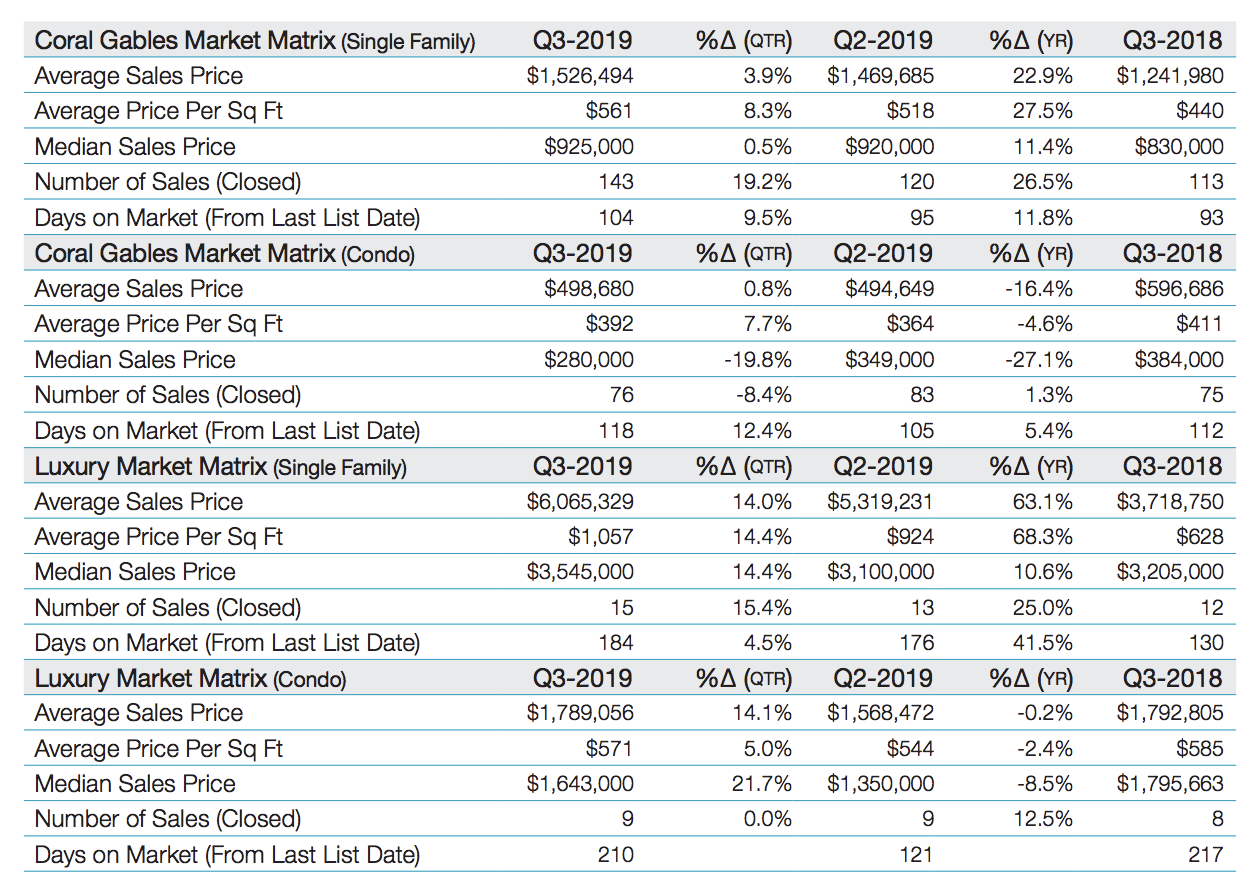 Highlights from the Quarter 3, 2019 Coral Gables Residential Report