The Elliman Report for Quarter 3, 2019 | Miami Real Estate
The Miami Coastal Mainland Q3 Real Estate Market Report by Douglas Elliman
Douglas Elliman creates quarterly overviews for some of Miami's most desired neighborhoods (Miami Beach, Coral Gables and Fort Lauderdale). This report will discuss Miami's most desired areas such as Coconut Grove, Brickell & Downtown, Aventura, Coral Gables, South Miami, Pinecrest and Palmetto Bay. As real estate analysts and top producing agents within Douglas Elliman we are sharing this report with our readers.
Please contact us at +1.305.508.0899 or David@siddonsgroup.com for more information on the Miami Real Estate Market
Highlights of the Quarterly Survey of Miami Residential Sales
The total number of condo and single-family sales increased by 4.6% to 4,045 from the same period last year and was 9.3% above the 3,700 quarter average of the past five years. By property type, the pattern is choppy, but the market continues to see more activity, albeit slowly. Market-wide listing inventory fell 3.5% to 11,139 over the same period as falling mortgage rates helped drive more sales, thereby eroding inventory levels.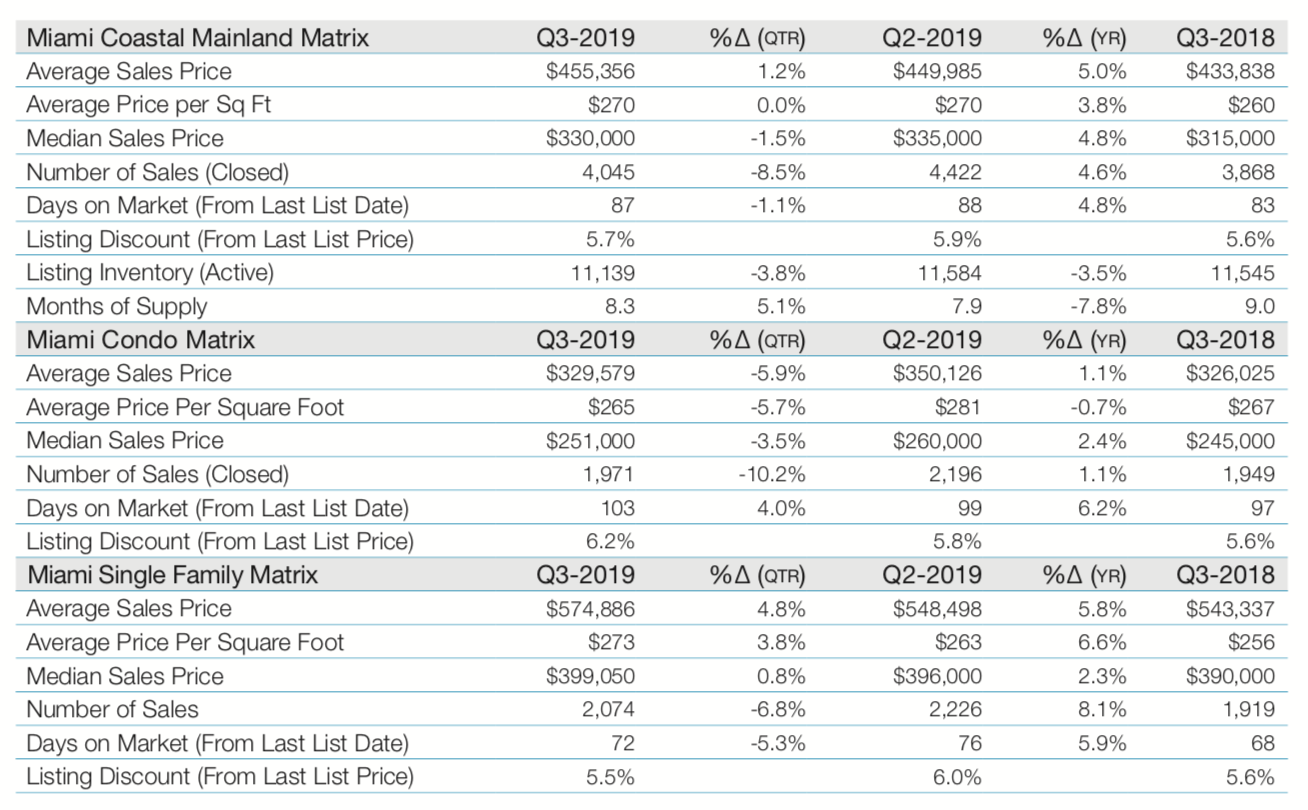 Highlights from the Quarter 3, 2019 Miami Residential Report