Neighborhood Economics for Bal Harbour Condos – Quarter 1 and 2 of 2015
The Bal Harbour Condo Market in a Nutshell
Get a quick overview of the Bal Harbour Real Estate Market in the first half year of 2015
The 'neighborhood economics' blogs are excellent to gather a pulse on the Bal Harbour Condo Market because we provide the market's key indicators. This blog focuses on the last half year of Bal Harbour Real Estate Data and is updated every quarter. All data are derived from the MLS South Florida.
Data are given for Bal Harbour Condos in the price ranges of:
$500,000 – $1M
$1M – $2M
$2M +
Summary of the Bal Harbour Condo Market– Q2 2015
Overall the Bal Harbour Condo market saw a steady first half year of 2015. The amount of listings as well as the condos sold remained stable and therefore we saw little change in the inventory levels. The luxury market of $2M+ condos saw a small decrease in sales therefore causing the inventory levels to increase.
Besides the luxury markets, the Bal Harbour condo market is experiencing a neutral market (6 to 9 months of inventory), meaning sellers and buyers have the same bargaining power.
Sales prices have increased slightly within the first half year.
Stayed tuned during the next quarters to see whether the above finding are new trends!
For Sale vs Sold Properties in Bal Harbour
An overview of how many properties were listed for sale as well as how many properties were sold per month in each price range.
The Months of Inventory in Bal Harbour
The months of inventory is an important indicator in real estate. It indicates how many months it takes to sell all the current listings under the assumption that no new listings will enter the market.
Rules of Thumb
Buyer's market: more than 9 months of inventory based on closed sales
 Seller's market: less than 6 months of inventory based on closed sales
 Neutral market: 6 – 9 months of inventory based on closed sales
The Sales Prices in Bal Harbour
Read our Quarterly Neighborhood analytics for:
♦ Aventura
♦ Bal Harbour
♦ Brickell
♦ Coconut Grove
♦ Coral Gables
♦ Downtown / Midtown Miami
♦ Fisher Island
♦ Key Biscayne Condos / Key Biscayne Homes
♦ Miami Beach Condos / Miami Beach Homes 
♦ Pinecrest
♦ South Beach Condos / South Beach Homes 
♦ South Miami
♦ Sunny Isles
Meet the team and see our unique insights into the Miami Real Estate Market
No generalized opinions but an analytic approach
Preferred agents of First time buyers, Sellers, Investors and Wealth Managers
Please fill in your details and David Siddons will contact you

Subscribe!
Get uninterrupted access to our entire articles and blogs database.
Get our

Newsletter

No Thanks
Get the latest news from Miami Real Estate News
Email to a Friend
Recomend this to a friend, just enter their email below.
Your email was sent successfully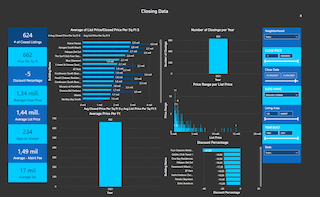 COMPARE WITH CONDOGEEKS

Meet our Team