Miami Condo Investments | The Importance of Unique Floor Plans
While having lunch with Douglas Elliman colleague Bragi Sigurdsson, we discussed the current condo market and how we noticed that more and more buyers are attracted by the opportunities that exist in the current condo market. As there is lots of inventory at the moment, savvy buyers are looking for great deals. This brought us to the topic of relevancy of investment advice. We discussed what advice we give our clients, what we tell them to focus on and how they should measure condo quality and a good investment.
Watch my video interview with Bragi Sigurdsson on the importance of uniqueness and condo lines / floor plans 
The Importance of Unique Residences and Good Floor Plans
Something both Bragi and me agreed on was the importance of investing in non-generic product! With that I mean that you should focus on unique products and condos that offer something that makes them stand out such as: condos in superb locations, condos that offer unique floor plans or buildings with high-end finishes. For specific units you should focus on  flow-through units, corner units, units with extra high ceilings, large terraces, the best views and penthouses. These units are normally built for and used by end-users or primary residents.
The Miami market has seen a fair share of generic product, mostly bought by investors and intended for the rental market. These units are often characterized by more affordable finishes that might look expensive for those without much experience. We have been able to follow these generic, rental type of units and they have shown to remain at the same price level without much appreciation. Especially in a bearish market, many investors will offload these generic products leading to a large oversupply of basically the same generic product.
Unique, stand out product will appreciate over time, because what is hard to replicate is most desired and scarce! Therefore it is very important to know that even in good condos there are bad floor plans. When buyers ask me whether condo X is a good investment, my standard answer is: "That depends on the floor plan". A condo may outperform all other condos with certain lines, but if you own the least performing line this doesn't give you much of a benefit when selling
The Best Floor Plans for Some of Miami's Most Desired Condos
We looked at some of Miami's most desired condos and selected the best floor plans for you. As mentioned above we are looking at units that are most likely to appreciate in value such as waterfacing, which are the east facing (if available) units, corner units, flow-through units, units with extreme large terraces etc. 
These do not include the penthouses as it speaks for itself that these are stand out units, nor does it include very small boutique condos or condos with just one or two floor plans which are easily figured out. If your preferred condo is not mentioned, but you still would like to receive feedback on the best lines; call us at 305.508.0899
This list contains some of Miami's most desired condos. Please note we did not include boutique condos or condos with just one or two floor plans. If your preferred condo is not in this least then please give us a call at +1.305.508.0899 and we will provide you with the best floor plans and more information on your preferred condo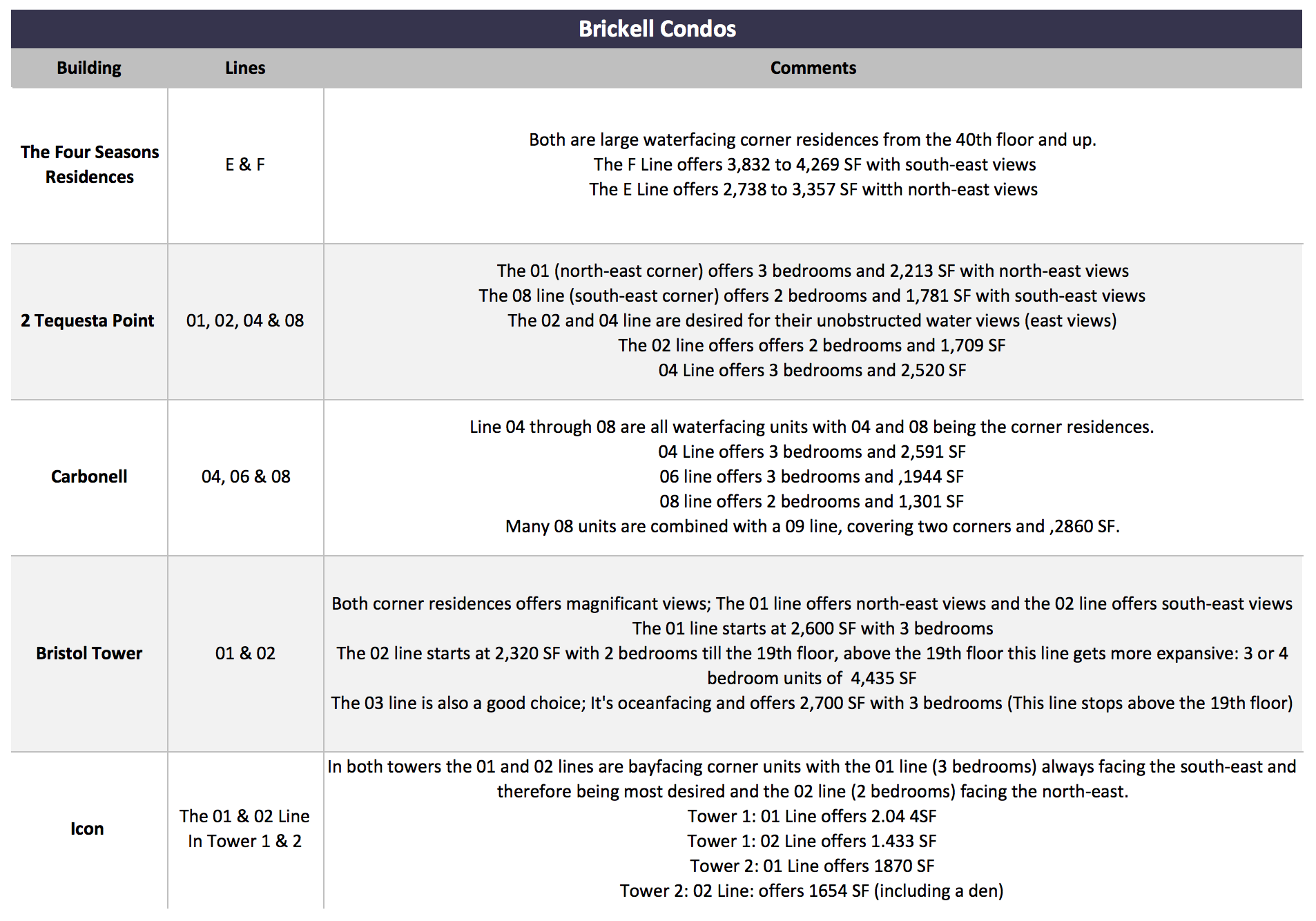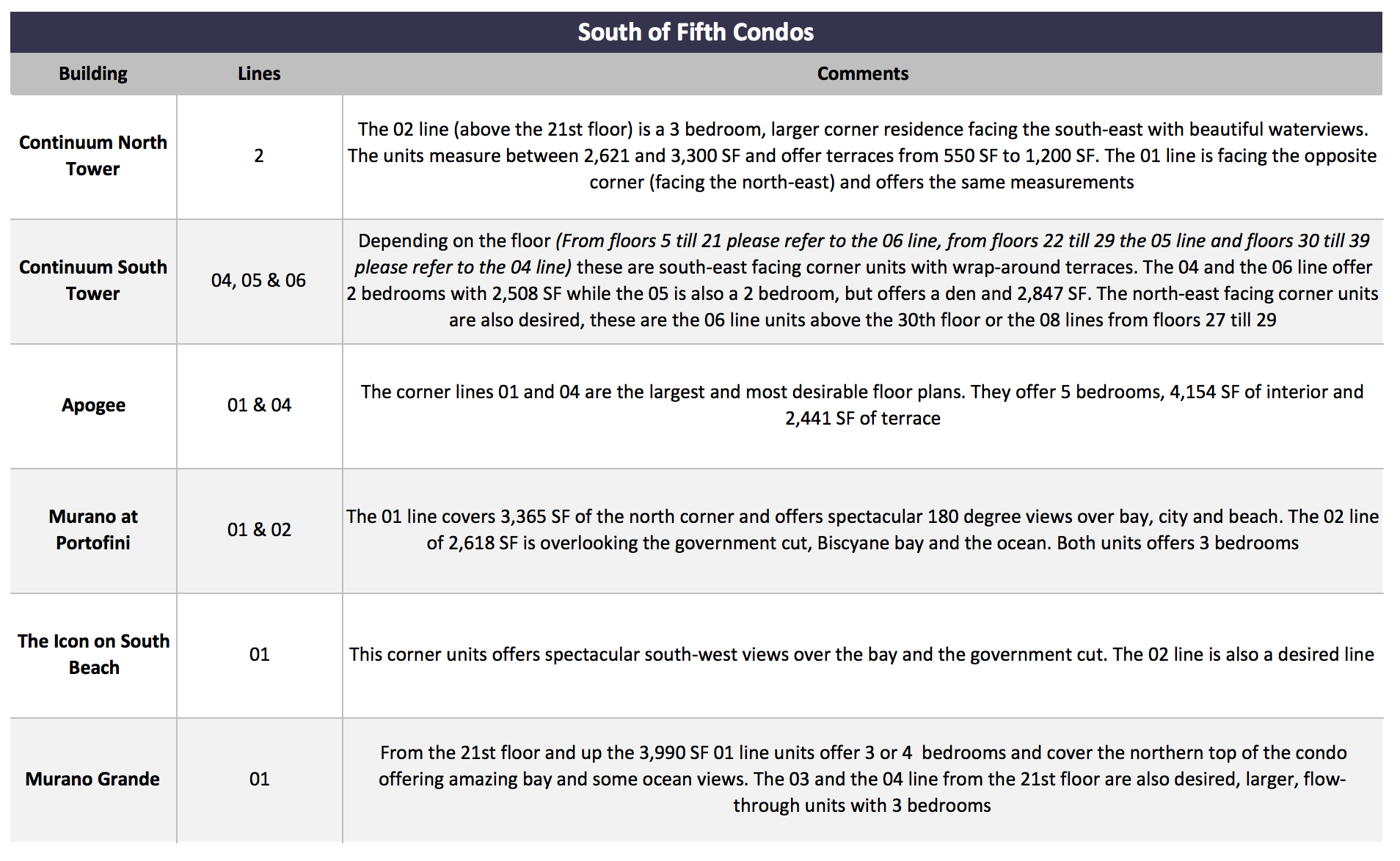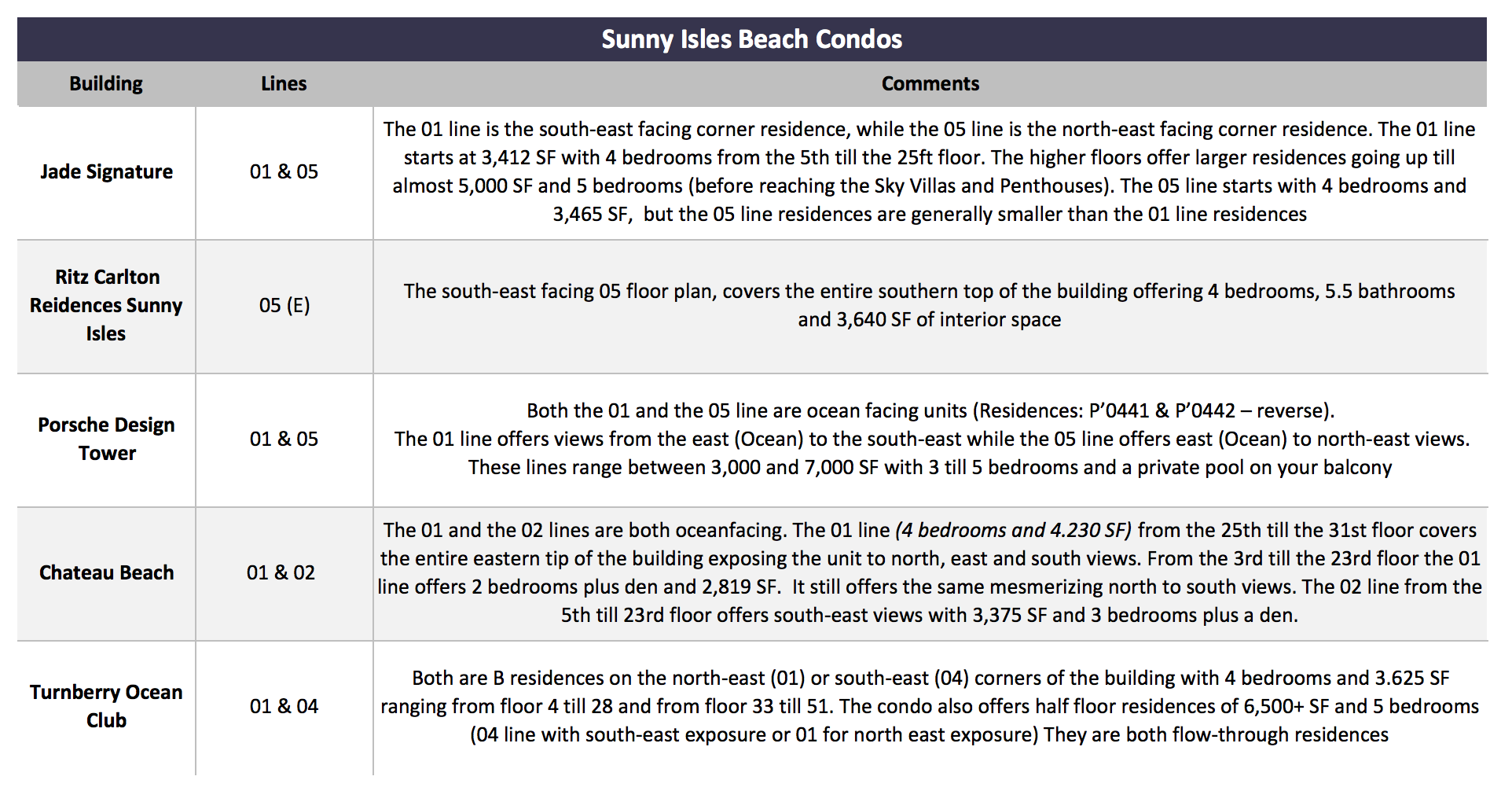 Please fill in your details and David Siddons will contact you

Subscribe!
Get uninterrupted access to our entire articles and blogs database.
Get our

Newsletter

No Thanks
Get the latest news from Miami Real Estate News
Email to a Friend
Recomend this to a friend, just enter their email below.
Your email was sent successfully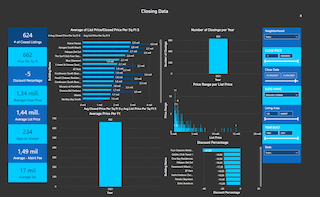 COMPARE WITH CONDOGEEKS

Meet our Team