Should I Sell My Coconut Grove House in 2017?
Is it time to sell my Coconut Grove Home?
There are many families looking for Coconut Grove homes at the moment. Being one of the safest and family friendliest neighborhoods in Miami, many buyers have their mind set on the Grove. I often approach home owners of non-listed properties to see if they would consider selling to my client. As my clients don't always find what they are looking for on the market, I need to expand the search to off-market properties. When I reach out to those Coconut Grove home owners they always ask: "Is this really the best moment to sell my Coconut Grove home?"
Coconut Grove Market Analysis
For our 2017 mid-year Miami Real Estate Report we collected the below data. They represent the average sales prices per SF (of the lowest three sales, all sales and the highest three sales), the change in sales prices per SF compared to 2016 and the months of inventory. Our analysis is based on these data combined with our daily on-the-field professional experience.
Months of inventory are the months it would take to sell all current listings if no listings are entering the market. As a general rule we say that:
6 Months or less (12 Months in luxury market*): Sellers market, more demand than supply with sellers having an advantage over buyers and prices are likely to increase.
Between 6 and 9 months (12 – 18 in luxury market*): A Neutral or balanced market.
9 Months or more (18 in luxury market*): A buyers market with more supply than demand. Buyers are experiencing an advantage and prices need to be corrected in order to stabilize the market. This type of market leads to price decreases.
Luxury Market is the $1M+ market
The Coconut Grove Home Market
All the market segments have increased in value except for the most affordable of all price ranges. Overall we can say that the Coconut Grove single-family home market is characterized by stability and low numbers of months of inventory. Dealing with the Grove market on a daily basis I can confirm that the numbers match my personal experience. Having many clients looking for Coconut Grove homes, it is hard to find a good quality home for a reasonable price. As the numbers show, the highest priced properties in the higher end of the market recorded a considerable increase in value. This means that in Coconut Grove, buyers do value very well finished homes and are willing to pay above market price for these extra features. Especially the $3M+ market in the Grove has seen a steep increase in values. Looking into this market in more detail it became clear that the overall market really increased and buyers are paying top dollar, especially for those ultra-luxury homes that offer the best in quality and prestige.
Only in the $1M -$1,5M market we see a decrease in the highest values per SF. At this moment this is the price range in which most of my clients are looking, but few quality homes can be found. Looking at the data, buyers are clearly willing to spend top dollar on well finished properties but the $1M to $1,5M dollar market offered very few, well-finished properties this year and therefore we see a decrease in top dollar amounts per SF.
Should I sell my Coconut Grove home?
As the numbers show this is an excellent time to sell. There is limited inventory and prices are increasing. Especially in the $1M – $2M dollar market I find it hard to find good quality homes for my clients. If you have a good home in this price range you might get top dollar. If you have a property in the high end of the market, especially those very well finished homes, this is the right time to sell as buyers are willing to pay a surplus for these homes.
Holding on to your house wont do you any damage either. I don't think the prices will decrease soon given the low months of inventory in this market
Please fill in your details and David Siddons will contact you
Get our

Newsletter

No Thanks
Get the latest news from Miami Real Estate News
Email to a Friend
Recomend this to a friend, just enter their email below.
Your email was sent succesfully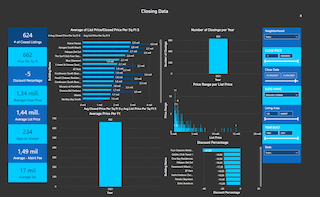 COMPARE WITH CONDOGEEKS