Coral Gables Homes vs Key Biscayne Homes | What Homes are Selling for How Much?
What is the Value of Coral Gables Homes Compared to Key Biscayne Homes?
Two of Miami's most sought-after areas are Coral Gables and Key Biscayne. Both neighborhoods offer spectacular (waterfront) real estate options and are among Miami's most desired residential areas. Whatever is best for you and your family depends on your personal needs and wishes. This article is written from a realtor's perspective; we provide you with essential sales numbers and prices that show you the difference between Key Biscayne homes for sale and Coral Gables Homes for sale.
Please call me for a more personalized discussion and to gain more insights into the differences of these two neighborhoods regarding safety, schools, accessibility, walkability and much more: David Siddons  +1.305.508.0899
This blog is divided into several price ranges and offers key data per price range for sold and active listings as well as examples of properties that sold in each neighborhood. This study is taken over sales in the period of June 24 2018 till June 24 2019. 
Average Sales Prices per SF
Including the Average of the Highest and Lowest Three Sales Prices
The Amount between brackets eg (13) and (113) are the amount of homes sold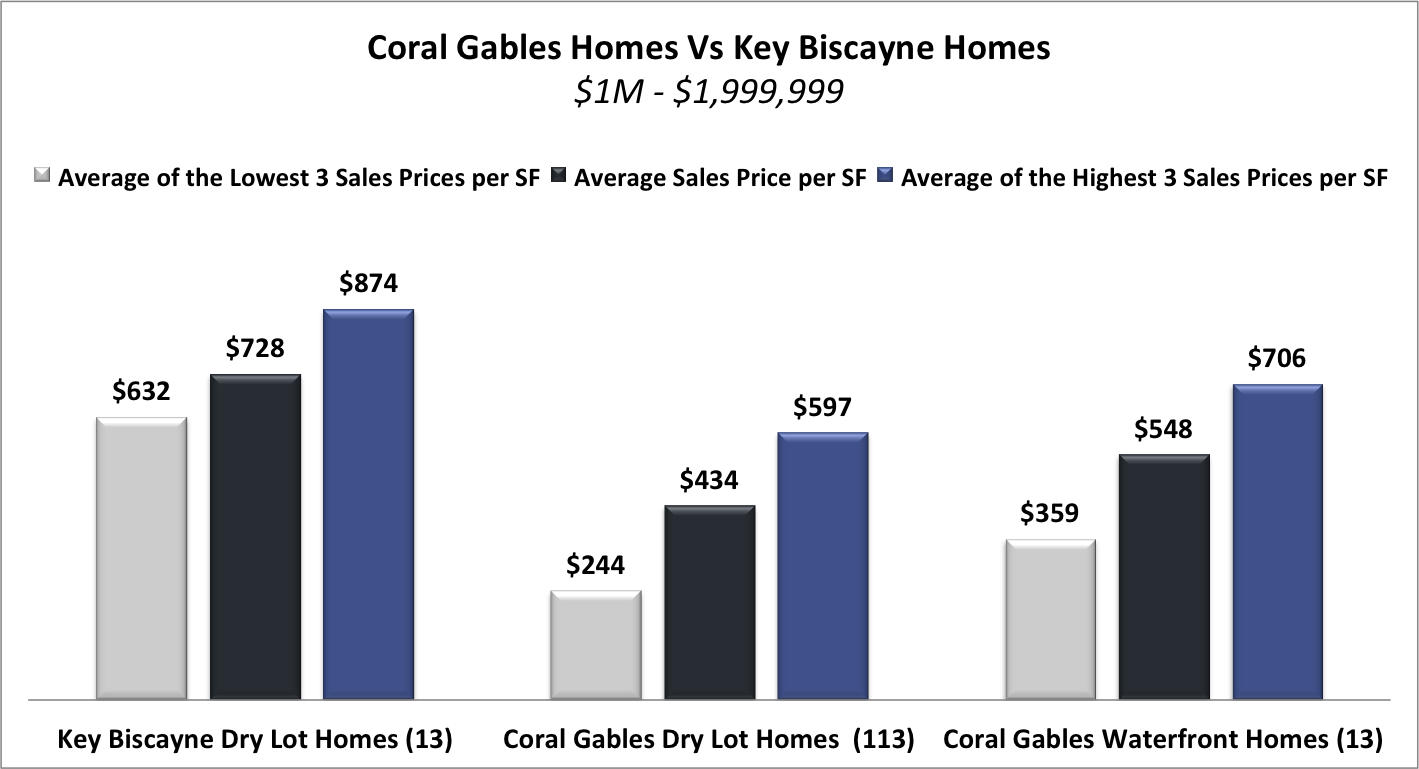 The Inventory Levels based on Closed Sales and Closed Sales combined with Pending Sales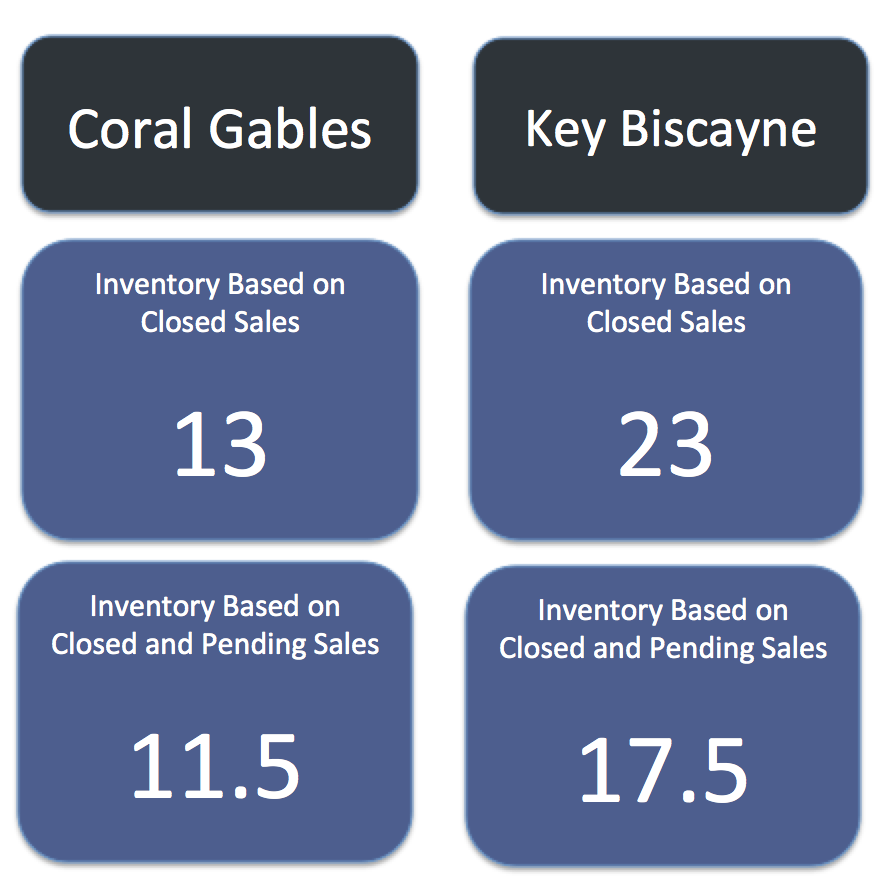 The Number of active Listings, The Average Listing Price per SF and Number of Pending Sales
Coral Gables Homes vs Key Biscayne Homes | Examples of Recent Sales
Average Sales Prices per SF
Including the Average of the Highest and Lowest Three Sales Prices
The Amount between brackets eg (20) and (22) are the amount of homes sold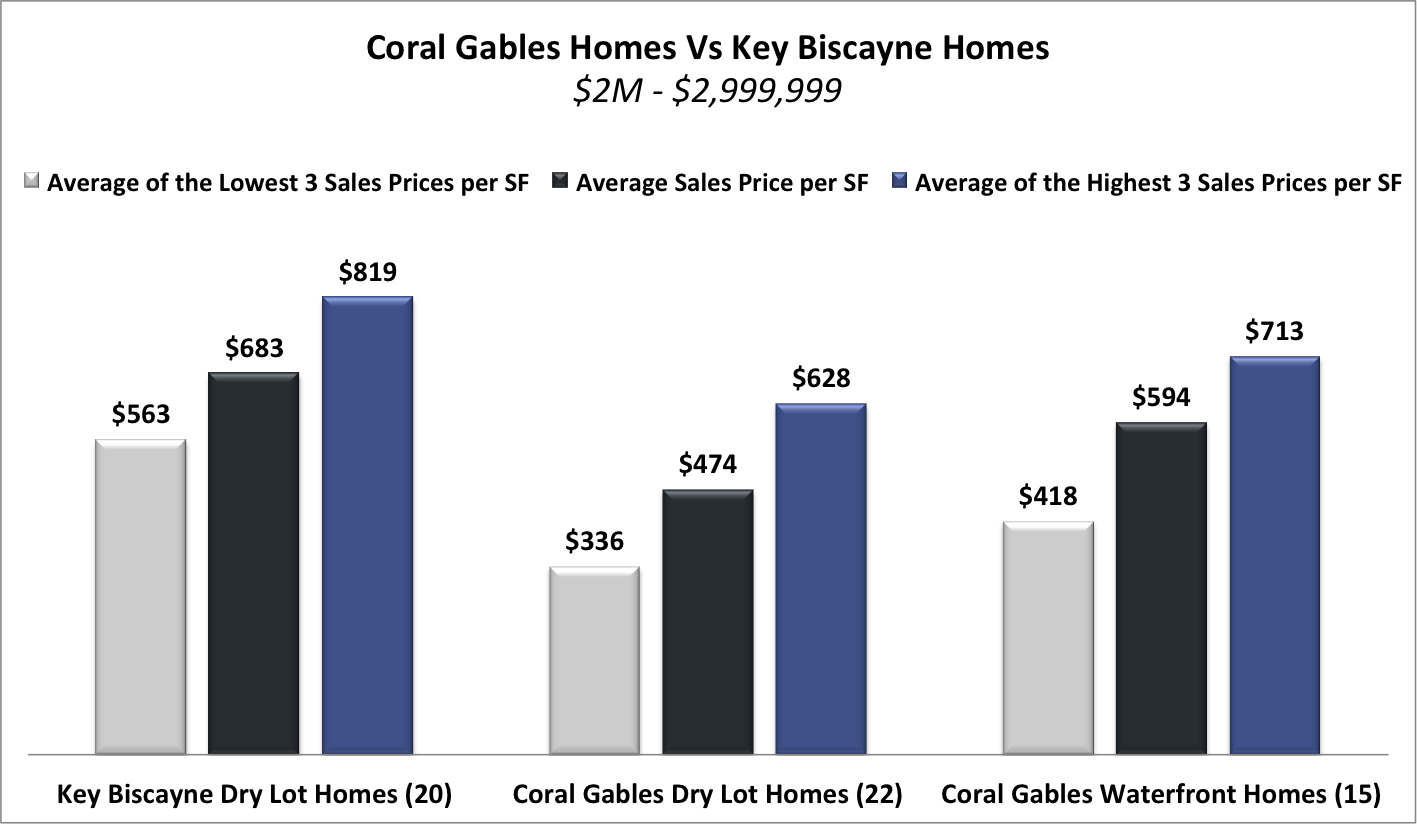 The Inventory Levels based on Closed Sales and Closed Sales combined with Pending Sales
The Number of active Listings, The Average Listing Price per SF and Number of Pending Sales
Coral Gables Homes vs Key Biscayne Homes | Examples of Recent Sales
Average Sales Prices per SF
Including the Average of the Highest and Lowest Three Sales Prices
The Amount between brackets eg (4) and (4) are the amount of homes sold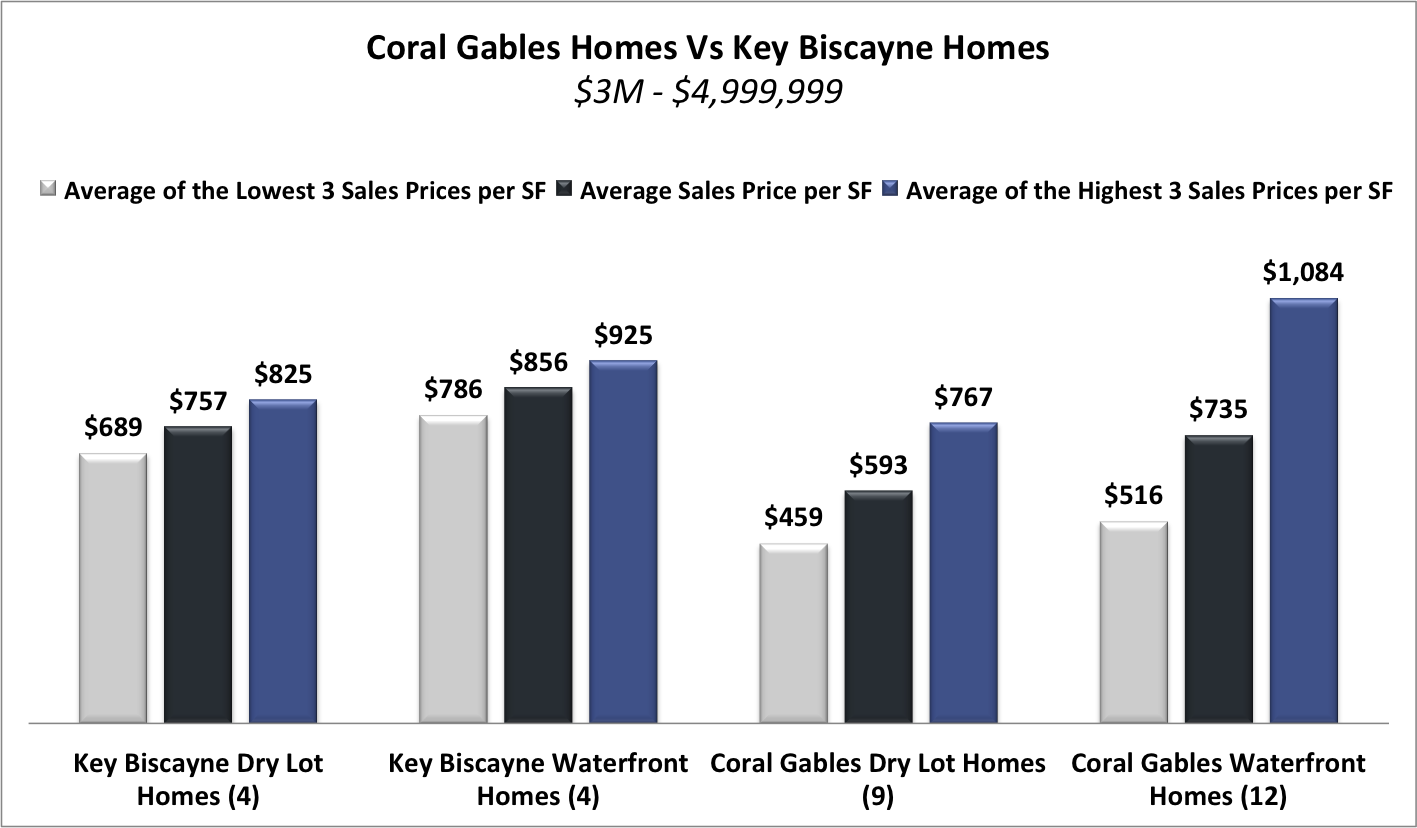 The Inventory Levels based on Closed Sales and Closed Sales combined with Pending Sales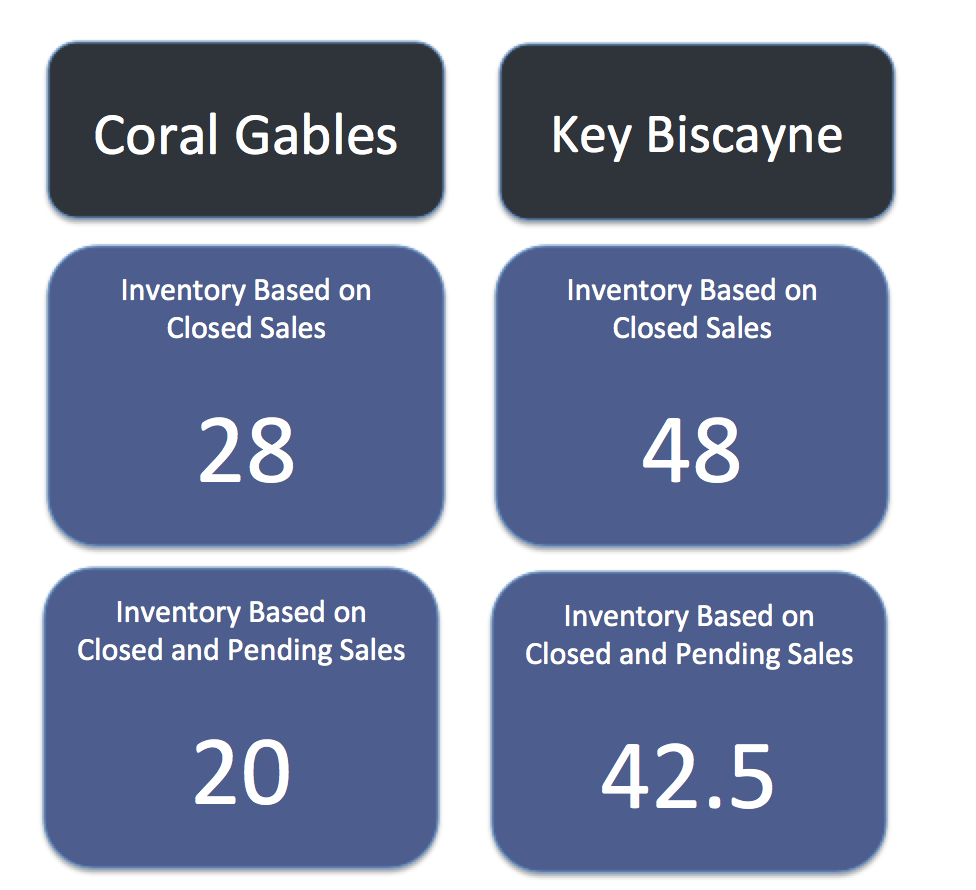 The Number of active Listings, The Average Listing Price per SF and Number of Pending Sales
Coral Gables Homes vs Key Biscayne Homes | Examples of Recent Sales
Average Sales Prices per SF
Including the Average of the Highest and Lowest Three Sales Prices
The Amount between brackets eg (1) and (6) are the amount of homes sold
The Inventory Levels based on Closed Sales and Closed Sales combined with Pending Sales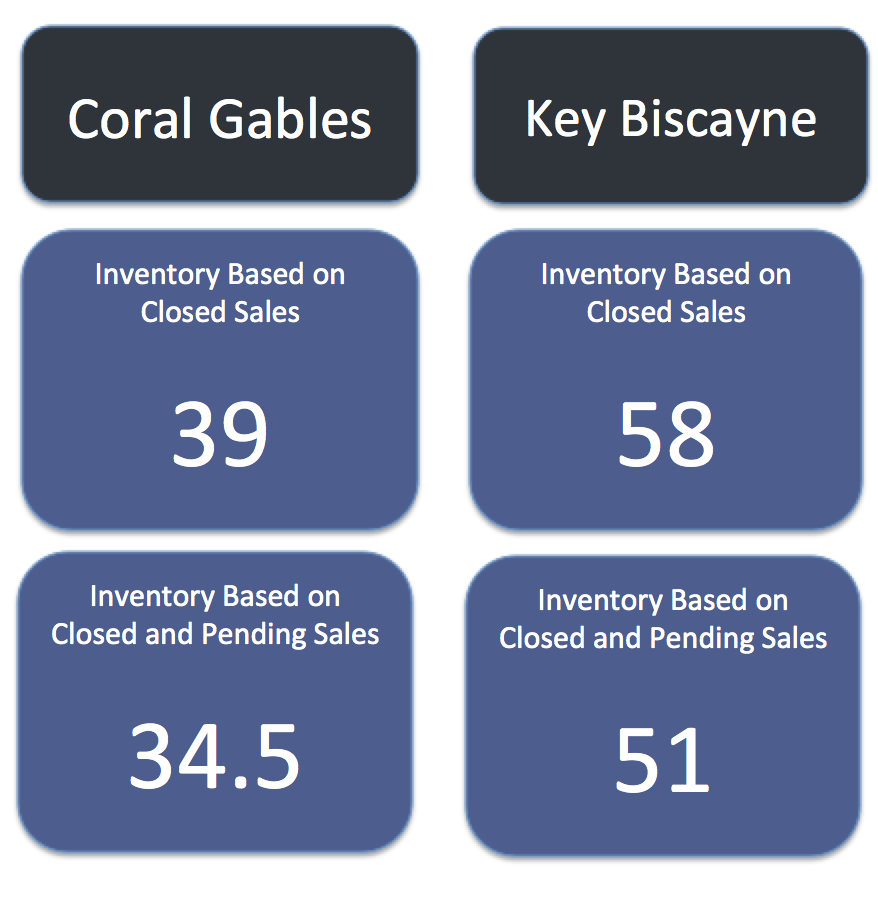 The Number of active Listings, The Average Listing Price per SF and Number of Pending Sales
Coral Gables Homes vs Key Biscayne Homes | Examples of Recent Sales