5 Reasons why Coral Gables is a Top Choice for Luxury Home Buyers
Coral Gables Luxury Homes for Sale are a top choice among luxury buyers
Coral Gables is extremely desired with high net worth individuals and wealthy families. While Key Biscayne and Miami Beach once were the place to go for ultra-luxury Miami homes for sale, these days all eyes are on the Gables. Why are Coral Gables luxury homes so desired? We explain the 5 Reasons why Coral Gables is a Top Choice for Luxury Home Buyers
Many High Net Worth Individuals are looking for Coral Gables Mansions for sale. Coral Gables offers many very large homes on large lots like this property on 4850 N Kendall Dr which is currently for sale. Contact David Siddons at 305.508.0899 for more information or a private showing
Coral Gables Gated Communities
Many of Coral Gables luxury homes for sale are located in gated communities. Coral Gables is home to some of Miami's most exclusive and private communities, which is attractive to luxury home buyers. Many of the Coral Gables gated communities are located on the open water or within a short distance to the open water while few gated communities are located around a lake. Some of the safest and most exclusive Coral Gables communities are Tahiti Beach, Gables Estates and Cutler Oaks Estates. Click on our link to learn more about the best Coral Gables gated communities
Gables Estates, one of Coral Gables' most exclusive gated communities and home to some of Miami's most luxurious mansions
Coral Gables Waterfront Homes for Sale
Many of the most desired Coral Gables Mansions for Sale are located on a waterfront lot. Coral Gables offers a high amount of waterfront homes ranging from bayfront lots to homes on a lake or a canal. Coral Gables offers  many homes on the open ocean with unobstructed ocean views. This means you do not look into other homes and enjoy full privacy, which is unique and hard to come by. The south east of Coral Gables offers the most exclusive Coral Gables Mansions for sale as it is home to the most exclusive gated communities and homes are closer to the open ocean or on the open ocean. West Coral Gables also offers waterfront homes, but these are canal front and require a longer boat ride to the ocean.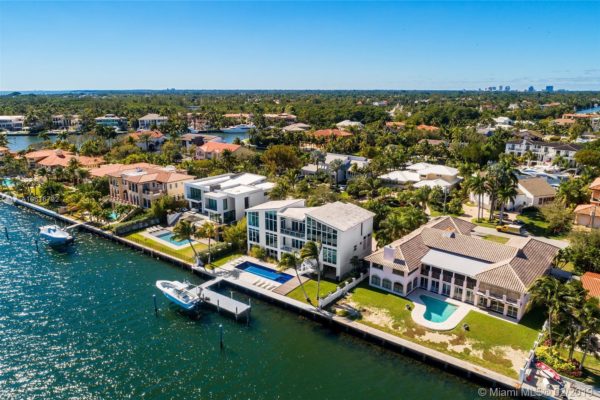 Coral Gables offers many waterfront homes for sale
The Many Coral Gables Private Schools and Proximity to the Best Miami Private Schools
Many relocating or local families turn to Coral Gables for its great private schools. Coral Gables offers a great share of Miami's best private schools and is centrally located near the best schools in Pinecrest and Coconut Grove. Some of the best schools in Coral Gables are St Thomas, Riviera Schools and St Philips. Many families residing in Coral Gables also opt for Gulliver which is on the border of the Gables with Pinecrest.
Coral Gables is rich in Parks and Golf Courses 
Many of Coral Gables Luxury Homes for sale are concentrated around the Golf Courses. The Golf Courses such as the Biltmore Golf Course, the Riviera Golf Course and the Granada Golf Course are located in West Coral Gables and attract many wealthy buyers.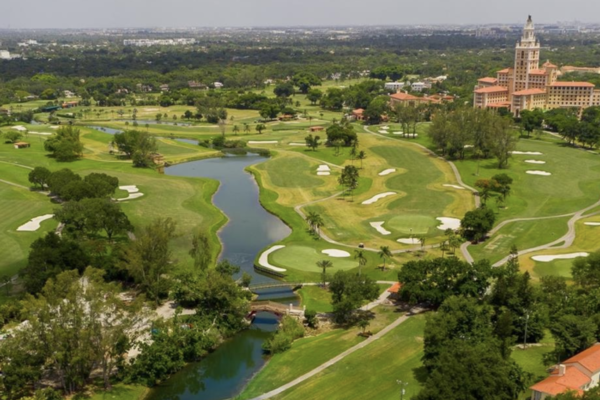 The Safety and Great Location
Coral Gables is a very safe neighborhood, which is centrally located. As mentioned before it is close to Miami's best schools, located in the Gables, Coconut Grove and Pinecrest. It is also close to the financial district of Brickell, Miami International airport and about 15 to 30 minutes from Wynwood and the Design District (think of high-end shopping and the arts) as well as Miami Beach.