What is the Best Time to Sell Your Pinecrest House?
Selling your Pinecrest home? When is the most successful time?
As we constantly analyze the market in all price ranges and variations, we found out a really interesting pattern that must be pointed out to all the sellers. For more than 5 years in a row Pinecrest is having a very low inventory (not a lot of houses for sale) during the months of March followed by June, July and August with a high number of sales (closed transactions) in those months.
The Pre-Summer months are Peak Season
Different to most people's perception that before or during the summer is the worst time to market, in reality it is the best. Many potential sellers think they should list after the summer break, as most people are back from their holidays and have time to shop for homes again, this is not the case. With a lot of good schools in the area, most families tend to move during the summer break before the beginning of the new school year in August. This happens specially in areas where the schools plays a really big role in the neighborhood and Pinecrest is one of those places where you can easily detect that. Pinecrest, besides being a very family-oriented neighborhood with lots of parks and quiet streets, is home to great private and public schools. This makes the area very attractive to families with kids and the school schedule a very important indicator for the Pinecrest real estate market.
As you can see in the graph below most homes are closed between April and August. Taking into account the 1 – 2 month closing cycle, this means most buyers make decision between March and July! March is the month in which parents hear to which school their kids are accepted and they will plan their living situation accordingly.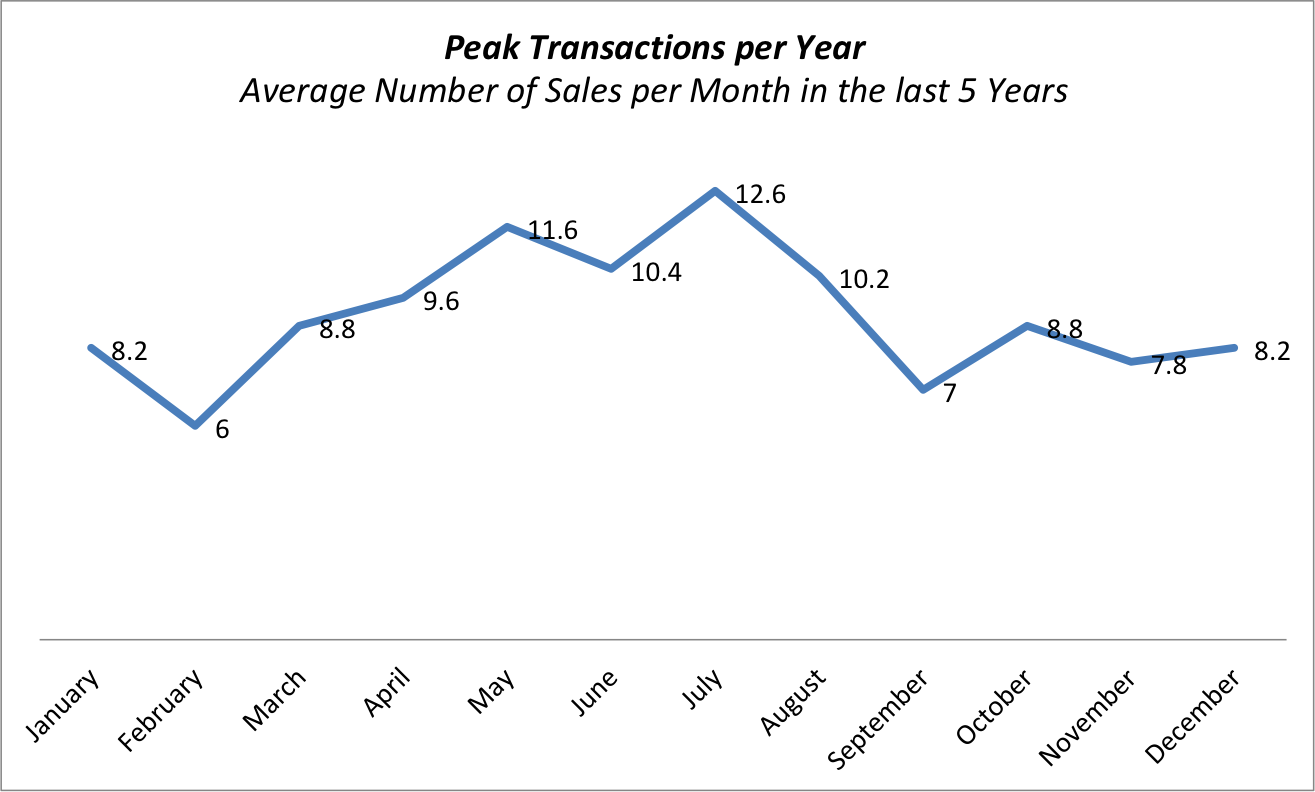 So, attention sellers, you must look for a Pinecrest real estate agent that understands the market and its nuances to be successful in selling a property, specially in an extremely competitive market like Miami. Our recommendation to Pinecrest owners that want to sell their property, is to not wait until summer is over, Put your Pinecrest home on the market now (in the pre-summer months) as you are going to attract families that are thinking about moving to the area and have kids getting accepted in those great schools!