Coconut Grove Real Estate News
The ultimate page for Coconut Grove real estate news
Are you looking for the latest real estate news in Coconut Grove and would you like to keep updated on the Coconut Grove real estate market? As a Top Producing agent for Coconut Grove and Coral Gables we one of the few agents who also provide constant market analysis. You will find over 3000 articles on our site all today with real estate! Please use the search box also on the top right of the screen to find anything you find. Just type in your key words and hit enter!
The David Siddons Group publishes a handful of brand new articles on a weekly basis and many of them are written for Coconut Grove real estate. Whether you are a seller or a buyer, you will find this information extremely useful and you will see how it works in your advantage.
We cover diverse topics from 'building a home in Coconut Grove' to 'brand new Coconut Grove listings' and from 'the best Coconut Grove condos for sale' to 'Coconut Grove market reports'. Besides this we cover often non discussed topics like 'Is it time to sell your Coconut Grove home" and we cover smaller parts of the Grove as well like the many gated communities or any of the Grove condo towers. We are the only Coconut Grove realtors that provide independent and in-depth analysis on a regular basis as opposed to once a year.
Please click on the link below to read all of our blogs and news on Coconut Grove real estate.
Please fill in your details and David Siddons will contact you
Get our

Newsletter

No Thanks
Get the latest news from Miami Real Estate News
Email to a Friend
Recomend this to a friend, just enter their email below.
Your email was sent succesfully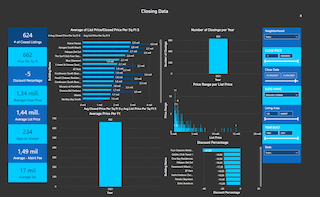 COMPARE WITH CONDOGEEKS

Meet our Team