The Investment Value of Fisher Island – A Fisher Island Condo Analysis
The Fisher Island Condo Analysis – Read our independent analysis
[Updated December 2015]
Compare the different Fisher Island condos and see their value 
Fisher Island is a 216 -acre private island resort community which is completely self sufficient and belongs to one of the country's most expensive zip codes. This unique island and its residents value exclusivity and privacy. This private residential island community has views of the Atlantic Ocean, the ever growing Miami skyline, and South Beach. Fisher Island has so much to offer its members and  residences;  the finest residential and recreational amenities to be found anywhere in the world.  As the island breathes exclusivity, privacy, top service and a high quality of life; residents are down to earth and respect each others space. Although most of Fisher Island are second or third homes, the island still counts with a great number of families that elected Fisher Island as their primary residence.
Helicopter Tour above Fisher Island 
This exclusive island is only reachable by yacht or ferry and is accessible by invitation only. The secured island counts approximately 50 security guards and a 24-hour marine patrol.  In addition, children do not need to leave the Island to go to a top rated school, a school is located on the island where kids can attend classes in the presence of peers.
The Fisher Island Condo Analysis
The original article was written in 2014 and this analysis was no longer valid and was therefore removed. Please contact David Siddons for the latest market values or any analysis you would like to receive of Fisher Island
Comparing Fisher Island Condos with other luxury condo markets in Miami
Since these Fisher Island condos are high-end luxury condos in a solely luxury market we decided to compare the Fisher Island Condos with luxury condos in South of Fifth and Key Biscayne.
Key Biscayne is an island similar to Fisher Island with high-end real estate and self sufficiency. Can you completely compare Key Biscayne to Fisher Island? No, because you don't need an invitation to enter the island and the real estate options are more diverse with houses and condos catering to a broader variety of people. Key Biscayne, specifically The Grand Bay, is the closest comparison we can get to the security levels and exclusivity of Fisher Island.
South of Fifth, although not gated or private, is a playground to the rich and famous and offers upscale living with all the conveniences that come with it. The Condos here are Miami's most exclusive and have shown great performance year after year.
Fisher Island Amenities
Fisher Island offers a high quality of life and a great array of amenities.
The historic Vanderbilt Mansion
Built in 1935 to the design of famed Palm Beach architect Maurice Fatio, the Mansion is home to the Garwood Lounge, the City View Café, the Snooker Club, Café Tangier, the Library, and the Ballroom. This old mansion owned by William Vanderbilt is now the islands main club house.
The Fisher Island Club Hotel
A member of "The Leading Hotels of the World", this 15-room boutique property boasts four historic cottages, six courtyard villas and a guest house with five junior suites.
The Links
This par 35 championship nine-hole golf course designed by P.B. Dye includes a double-ended driving range, putting green, clubhouse, pro shop and the Golf Grill.
See the Golf Tour Video of Fisher Island here
The Tennis Center
This world-class tennis facility features 18 lighted courts, including 2 grass, 2 hard and 14 Hydro Har-Tru courts, as well as a pro shop.
Spa Internazionale 
The 24,000 square-foot Mediterranean-style spa retreat offers a full range of health and wellness services and body treatments, in addition to a state-of-the-art fitness center with personal training and aqua therapy.
The Marinas
Two marinas with over 100 slips: one residents-only marina and one deep-water marina accommodating yachts over 200 feet.
The Beaches 
Fisher Island has over one mile of pristine white sand beaches, with a full-service beach at the Beach Club.
Dining Venues
Seven unique dining establishments range from casual to elegant, for every palate and occasion: Beach Club, Café Porto Cervo, City View Café, Garwood Lounge, Golf Grill, Sunset Bar and La Trattoria.
Town Center
A waterfront dining and retail destination set alongside the Island's resident marina. Town Center includes the Island Market, La Trattoria, Porto Cervo, Regions Bank and Rey's Dry Cleaners.
Conference Center
Located at the Tennis Center, this fully equipped corporate board room comfortably accommodates up to 40 people and is equipped with audio-visual technology.
Vanderbilt Park
There's something for everyone to enjoy at this community park, including a children's playground, exercise area, dog park, basketball court and volleyball court.
Day School
This fully accredited private school currently has over 80 students enrolled in its toddler through fifth grade programs.
Fisher Island auto fery and public safety
This facility operates 24 hours a day, seven days a week.
US Post Office and Fire Station
Fisher Island Membership
As a member of the club, your privileges include access to South Florida's most exclusive seaside golf country club, racquet club, casual & fine dining restaurants, spa, salon & wellness center, the marinas, private beach club, the Vanderbilt Mansion pool and access to the club's exclusive member events.
There are however extra charges for services at the spa as well as Green Fees that apply for using the Golf Course. There are 'Full Golf Privilege' passes available which allow you to use the golf course all year round without additional charges.
Whether you seek relaxation or excitement, club membership opens the door to a wealth of world-class amenities and services to keep you and your family coming back for more. Fees for living on the Island include club membership, maintenance of the Island, maintenance of club facilities, and individual condo association. Contact us for exact pricing.
Please fill in your details and David Siddons will contact you
Get our

Newsletter

No Thanks
Get the latest news from Miami Real Estate News
Email to a Friend
Recomend this to a friend, just enter their email below.
Your email was sent succesfully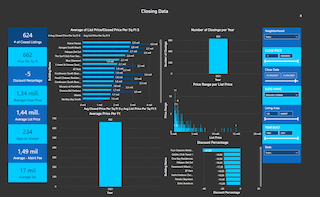 COMPARE WITH CONDOGEEKS