What is the Most Expensive Neighborhood in Miami?
What is the Most Expensive Neighborhood in Miami for Single-Family Homes?
Miami is no stranger to ultra-luxury real estate being in the top 10 of preferred places for ultra-high net worth individuals and one of the world's most desired luxury real estate markets. Many of Miami's areas offer prestigious waterfront mansions or swanky penthouses overlooking the ocean. In this blog we are showing you the most expensive neighborhoods in Miami for single family homes
What is Miami's Most Expensive Market for Single Family Homes?
The most expensive Miami homes can be found in Key Biscayne, Miami Beach and Coral Gables. We looked at the highest density of luxurious homes in Miami and then deep dived into the different areas to see the percentage of homes sold in each price category. We did this for actual sales prices as well as for sales prices per SF.
This exclusive island in the middle of the Biscayne Bay offers many waterfront homes which are sought after by boaters and wealthy families. Besides the water frontage, the most attractive aspects of this island are the safety (with 24/7 police control), the presence of one of the best public schools in the USA, the high quality of life and the social scene. Other advantages are the great beaches, national parks and golf courses as well as the proximity to the Financial District in Brickell, Coconut Grove and even Miami Beach.
The Percentage of Key Biscayne Homes sold in each price range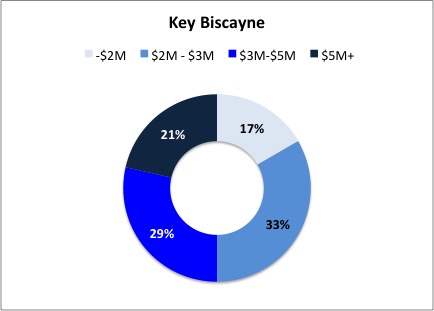 This South Mashta Drive home was sold for $47,000,000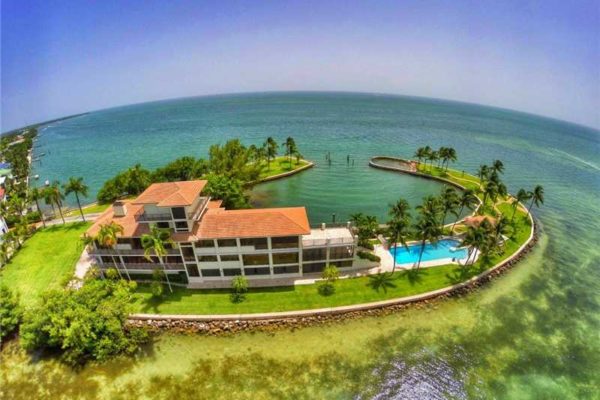 More information on Key Biscayne Real Estate
Miami Beach is known for its many waterfront mansions often located on any of the exclusive Miami Beach islands or in the gated communities around the Golf Courses. Miami Beach is sought after by investors from all over the world because of its high-end lifestyle and social scene. Living in a private enclave near the water with 24/7 entertainment nearby. No wonder that Miami Beach luxury homes are one of the most exclusive in all of Miami.
The Percentage of Miami Beach sold in each price range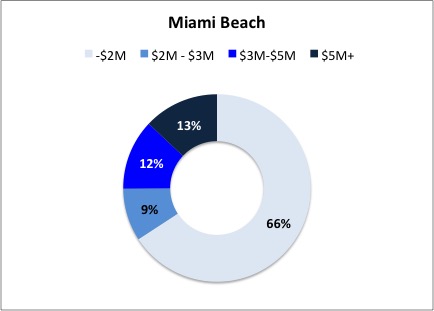 This North Bay Road property sold for $19,950,000
More information on Miami Beach Real Estate
Coral Gables is Miami's preferred residential market according to a recent poll among 100 Miami realtors. The ideal location, safety, walkability, great school district and wonderful real estate are just a few of the reasons why most families would like to reside in this city. Coral Gables offers a wide range of real estate options from more affordable and smaller homes in the North Gables to multi-million dollar waterfront mansions in any of the many gated communities. Without a doubt the Coral Gables market offers many of Miami's most exclusive gated communities and most luxurious homes.
The Percentage of Coral Gables Homes sold in each price range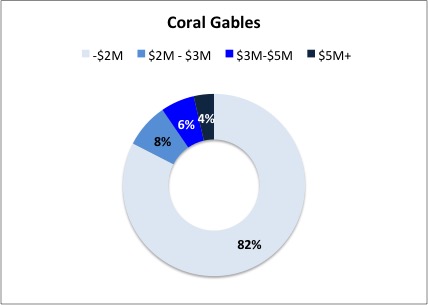 This Tahiti Beach Island home was sold for $23,460,000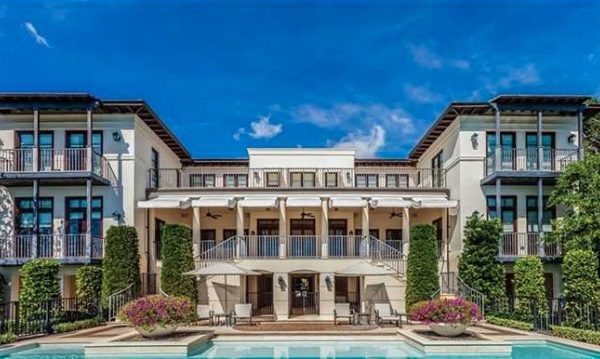 More information on Coral Gables Real Estate