Entrevista com Marcelo Passos – EFS (Seguros de Saúde e Seguros de Vida em Miami)
Entrevista com Marcelo Passos – EFS, uma empresa há mais de 18 anos no mercado de seguros.
Tudo que você precisa saber sobre seguros de saúde e seguros de vida nos Estados Unidos – Miami.
1 – Quais são os produtos que a EFS oferece?
São basicamente 3 tipos de produtos voltados para o público da América Latina
– Diversificação de investimentos
– Seguro de Vida
– Seguro de Saúde – plano internacional que não está vinculado a nenhum tipo de visto de imigração.
Clique aqui e veja a entrevista completa em nosso canal no Youtube
Para maiores informacões entre em contato com
Marcelo Passos |  mpassos@efscorp.com | +1(305)654-1400
2 – Diferenças entre seguros no Brasil e nos Estados Unidos:
A maior diferença é a franquia, ou seja, o primeiro X (valor que você determina) será de sua responsabilidade, por exemplo : se sua franquia é de mil doláres, os primeiro mil dólares gastos em saúde serão de sua responsabilidade e depois o seguro começa a cobrir.
3 – Quais as diferenças que podem ser observadas nos seguros com relação ao tipo de visto?
Para o seguro de saúde local existem algumas restrições quanto ao tipo de visto e também restrições de época de entrada no plano local.
4 – Qual a média de valor de um seguro de saúde para um casal com 2 filhos?
É extremamente relativo pois o valor é calculado de acordo com as idades e situação específica de cada indivíduo mas seria uma média de $10,000 a $12,000 doláres / ano.
5 – Por que algumas pessoas recomendam ter uma apólice de seguro de vida se você é proprietário de um imóvel nos Estados Unidos?
Existem formas de proteger seu investimento quando você compra um imóvel e uma delas é comprar na pessoa jurídica, ou seja, abrir uma empresa e colocar o imóvel em nome dessa empresa, mas uma forma simples no caso de você ter o imóvel só para uso pessoal e não apenas como investimento é ter um seguro de vida, pois este valor estará protegido do imposto sucessório.
Please fill in your details and David Siddons will contact you

Subscribe!
Get uninterrupted access to our entire articles and blogs database.
Get our

Newsletter

No Thanks
Get the latest news from Miami Real Estate News
Email to a Friend
Recomend this to a friend, just enter their email below.
Your email was sent successfully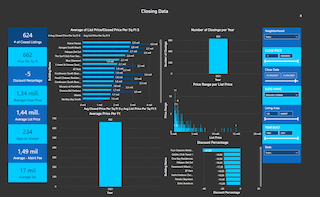 COMPARE WITH CONDOGEEKS

Meet our Team