The Towers of Key Biscayne – Is it time to sell your unit?
The Towers of Key Biscayne – A review of this Key Biscayne Condominium Tower
As a listing and buyer's agent at the Towers of Key Biscayne, I follow this condo closely and I would like to update my clients on the latest market status. As many owners ask me "Is it wise to sell now, or should I hold on to my unit?", I like to share the below market overview to provide you with a better understanding. This information is useful for sellers but also for potential buyers at the Towers of Key Biscayne.
The average sales prices at the Towers of Key Biscayne in the last years
The Towers of Key Biscayne have seen a significant price increase in the last few years. Tower 1 has seen more price variations than tower 2 and a less steady growth. In 2015, there was a price decrease in tower 1 while tower 2, for the first time in the last 5 years, surpassed tower 1 in average prices.
When we consider the months of inventory, which basically tells us the status of the demand vs. supply of a certain market we see that the inventory moved up from a balanced or even sellers market in quarters 1 and 2 of 2015, to a buyer's market in the last part of this year. A buyer's market indicated that there is more supply than demand, which gives a competitive advantage to buyers.
Rules of thumb for the months of inventory
♦ 6 Months or less – A seller's market
♦ 6- 9 Months – A balanced market
♦ 9 Months or more – A buyer's market
On average, 2015 showed 8.5 months of inventory, which indicates a balanced market leaning towards a buyer's market. In this kind of market buyers and sellers both have an equal chance at a fair market price.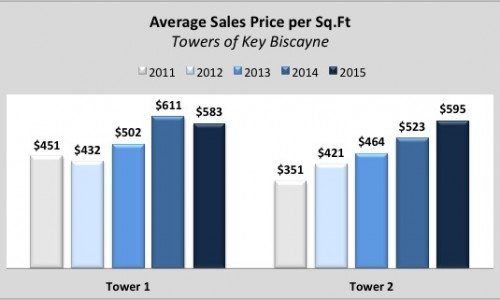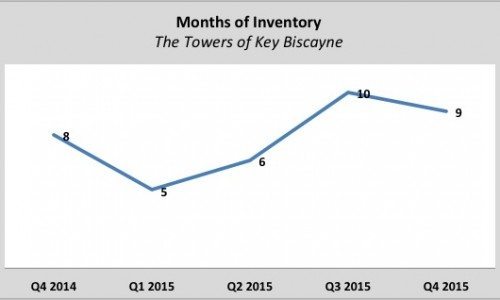 On average, we see a 4% of difference between the listing price and the sales price at the towers of Key Biscayne. In 2015 only 1 property sold for 1% more than its listing price will 14 out of 21 properties sold for on average 4% less, varying from 1% to 17%.
Below we provided all the sales prices for you for tower 1 and 2.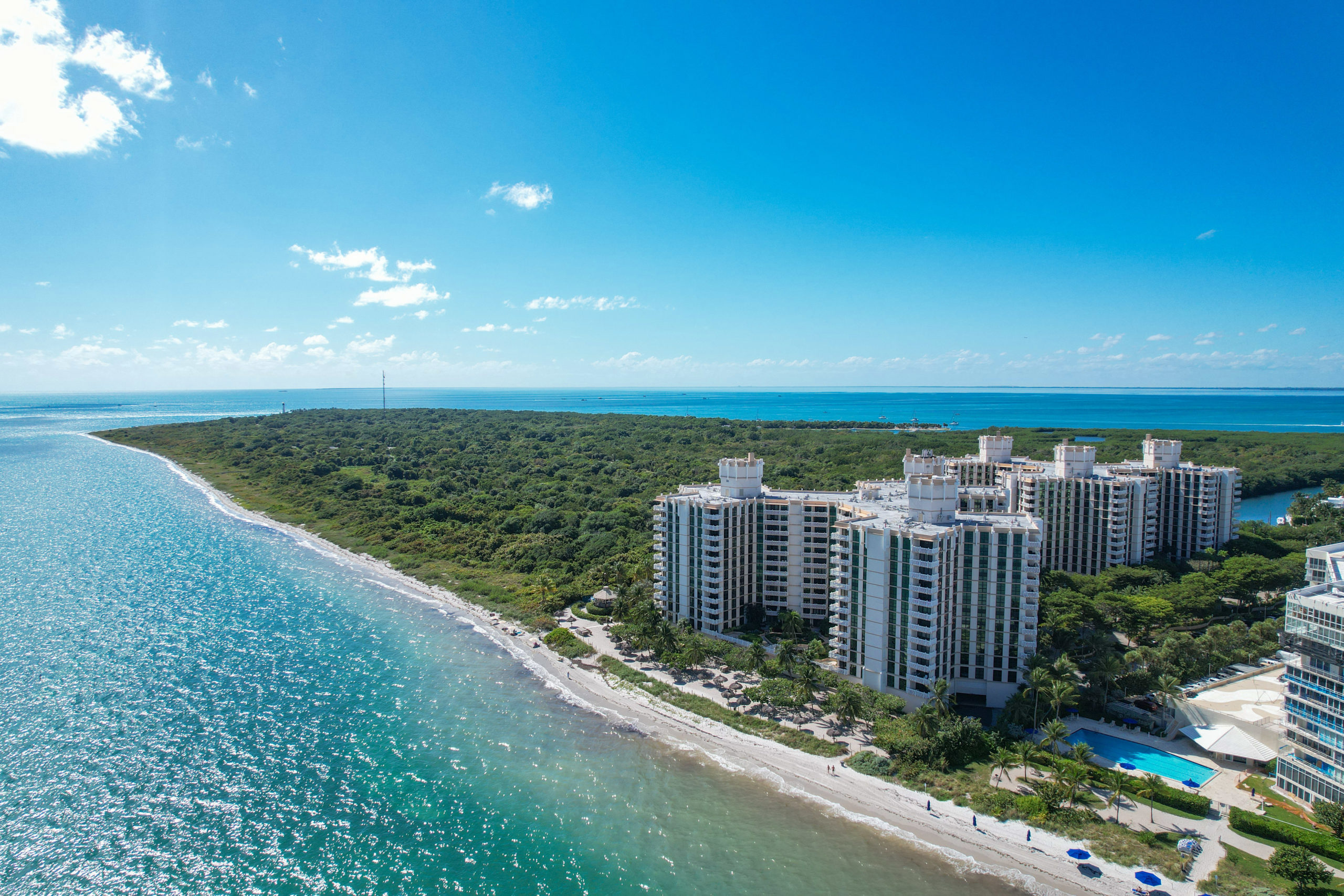 Please fill in your details and David Siddons will contact you
Get our

Newsletter

No Thanks
Get the latest news from Miami Real Estate News
Email to a Friend
Recomend this to a friend, just enter their email below.
Your email was sent succesfully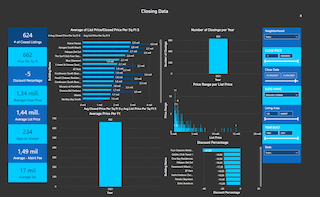 COMPARE WITH CONDOGEEKS