What is the Best Neighborhood in Miami for your Kids (Updated for 2020)
The Best Miami Neighborhoods to Raise Kids
When thinking of moving to Miami with a family, the first thing that comes to mind is the well-being of your kids. As many wealthy families are relocating to Miami for business opportunities or to escape socio-political turmoil we are increasingly hearing the question: Where in Miami will my children be the happiest?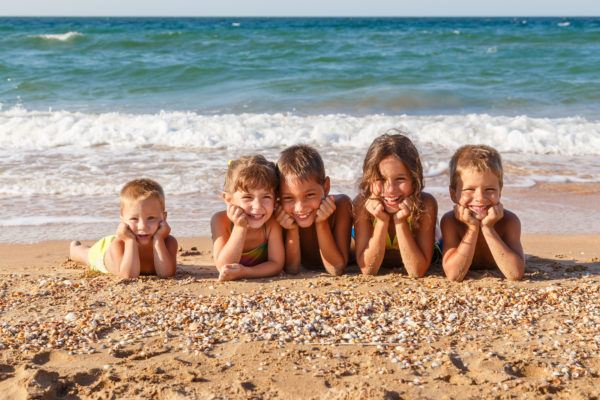 Safety and Great Schools first
Needless to say parents want the safest area for their kids. As we mentioned in our blog on the safest Miami neighborhoods, areas such as Coral Gables, Coconut Grove, Pinecrest, Fisher Island, Key Biscayne and Weston are extremely safe. Many of these areas offer gated communities or 24/7 police control and neighborhood watches. More importantly they are close to Miami's best schools.
So once we know we have safety and good schools around, what is the next step to our children's happiness? Thats right, playgrounds, beaches, parks and kids' activities.
Children's Quality of Life
For your children it is important to live around other children. For this reason you want to live in a family friendly area that doesn't require driving your kids around for half an hour before you reach their friend's home.
Being around other children
Desired areas like Brickell, Edgewater, Downtown and the Design District attract a lot of young professionals and to a lesser extent families with young children. Condo life however is often well adapted to young children with playgrounds, kid's pools and 24/7 security.
If you like to live on the Beach with your children you might want to avoid South Beach. The more touristic part of Miami Beach attracts a younger crowd, snowbirds as well as families who own second homes on the beach. Miami Beach with kids is better in the area around La Gorce, North Bay Road, Alton Road and Pine Tree Drive. Many of the homes here are located in gated communities and there are more families in this area.
The best areas to live, where you find most families, are the areas of Coconut Grove, Coral Gables, Pinecrest, South Miami and Key Biscayne.
Children's entertainment
Miami is a very child friendly city. Besides the beaches (Miami Beach and Key Biscayne) there are plenty of other activities to do
Besides this, Miami is known for its many parks in residential areas such as Coral Gables, Pinecrest, Coconut Grove and the Beach.
The Best Miami Neighborhoods to Raise Children in a nutshell?
As mentioned before this does not mean other areas are not children-friendly, the list above is merely a selection of the best options in Miami to raise your family.