The Investment Value of Biscayne Point Waterfront Homes | An Up-and-Coming Waterfront Community in Miami Beach
The Demand for Biscayne Point Waterfront Homes is Increasing
With the enormous amount of wealthy families flocking into Miami, the waterfront home market in quickly drying up.  Waterfront homes in the most desired Miami Beach neighborhoods are selling within days, new construction home are often traded before they can even be listed and home prices are quickly rising.  As the most desired Miami Beach waterfront neighborhoods are experiencing price increases, buyers are looking into new areas. Biscayne Point is one of these emerging areas where buyers are now shopping for more affordable Miami Beach waterfront homes for sale. Biscayne Point homes that sold are often directly remodeled or rebuilt into luxurious waterfront properties.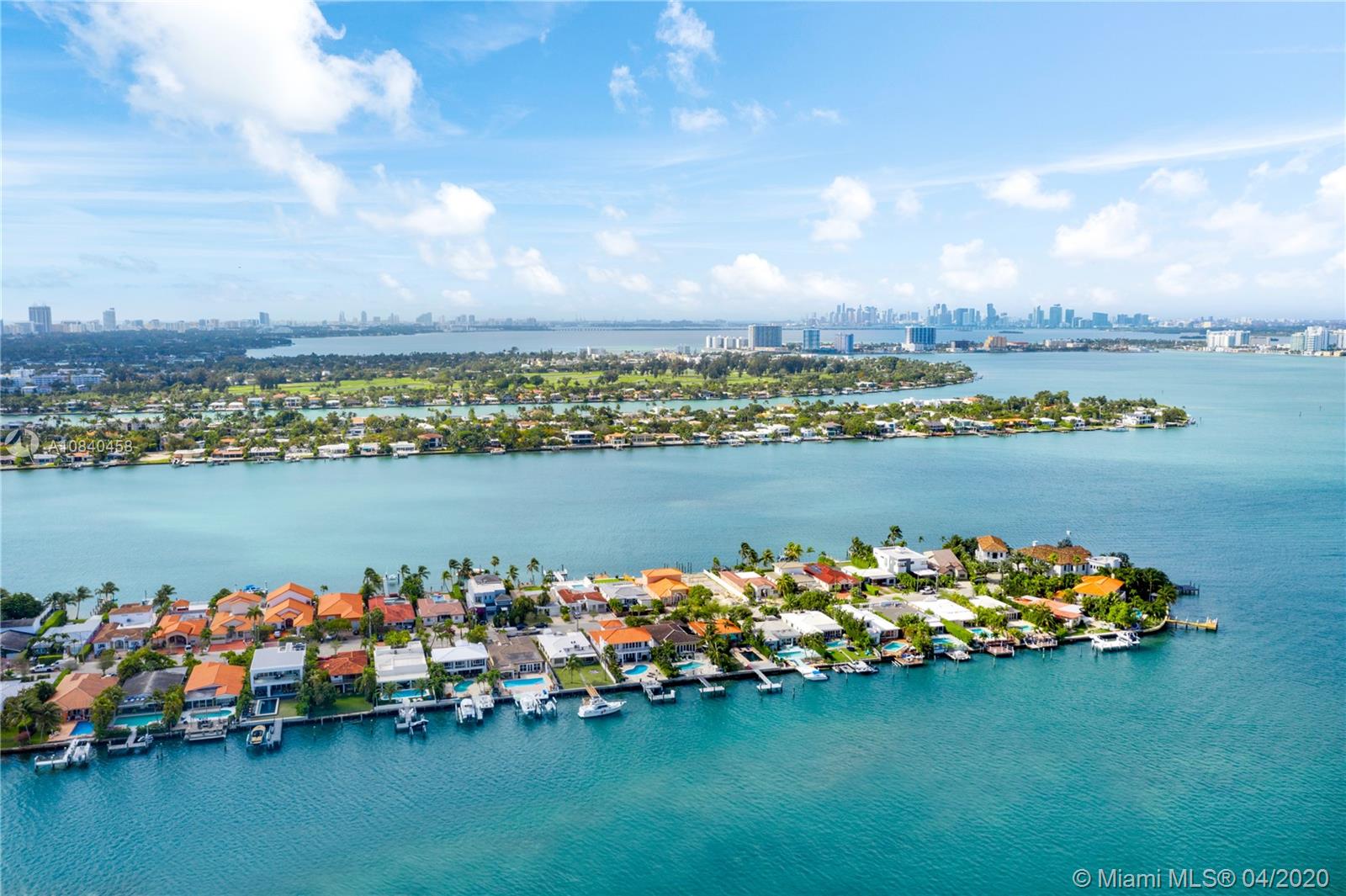 Biscayne Point offers great opportunities to buy a waterfront lot with unobstructed views and to build a brand new waterfront mansion on it
The Gated and Waterfront Community of Biscayne Point
Biscayne Point is Miami's most affordable waterfront community which still offers very budget-friendly lots and dated properties that can be converted in luxurious waterfront mansions. With increasing prices elsewhere on the beach  more and more buyers are looking at Biscayne Point to construct large waterfront homes. Biscayne Point is in the northwest tip of Miami Beach, just north of Normandy Isle and south of Surfside and Indian Creek. Biscayne Point is made up of two peninsulas that extend into the Biscayne Bay, called Biscayne Point (Southern peninsula) and Stillwater (Northern peninsula). Most homes are waterfront and enjoy amazing views over the Biscayne Bay and the Miami skyline. Biscayne Point is close to the beaches and all its entertainment while the community gives you a feel of tranquility and privacy. Biscayne Point is desired by boaters and golf lovers as the waterfront community is close to several golf courses:  The Miami Beach Golf Club, The La Gorce Golf Course and the Normandy Shores Golf Course. For boaters it is important to mention that some homes have direct access to the open ocean while others have fixed bridges along the way.
Price range: $400K – $5.5M (Waterfront fixer uppers start at $650,000)
Gated: Yes
Number of homes: 300+
SF range of Homes: 1,500 – 6,000 SF
SF range of Lots: 2,500 – 20,000 SF
Biscayne Point saw a 100% increase in waterfront sales in 2020
Market Information for Biscayne Point Homes for Sale
Biscayne Point has seen an impressive increase in sales over 2020. The amount of waterfront sales in Biscayne Point even increased by 100% since 2019! 34 Waterfront homes sold in 2020, 4 more homes sold in January 2021 and there are currently 6 properties under pending contract!  We also recoded two sales of waterfront lots. For those looking for Biscayne Point waterfront homes for sale there are just 19 of them on the market (25 homes in total). Based on last year's sales numbers we are experiencing 6 months of inventory, 5 if you take the pending sales into account. 6 Months or less of inventory indicates a sellers market, in which demand is higher than the supply and prices are most likely increasing in the near future.
Today's buyers, mostly from the northeast, Chicago and California, are focused on brand new homes. There is a lot of demand for brand new (waterfront) homes, but just like in other areas the supply is limited. Both in 2019 and 2020 only 2 newer homes sold that were built in 2015 or after. One of the current pending deals is a brand new home and from the 19 Waterfront listings there is only one brand new home from 2021! This is a gap in the market, and we expect many of the homes that sold this year to be converted in brand new waterfront homes.  From the 5 residential lots for sale at this very moment, two are being sold with approved plans for a brand new luxury home.
Sales Numbers and Prices are Up 
The Luxury Sub-Market is coming up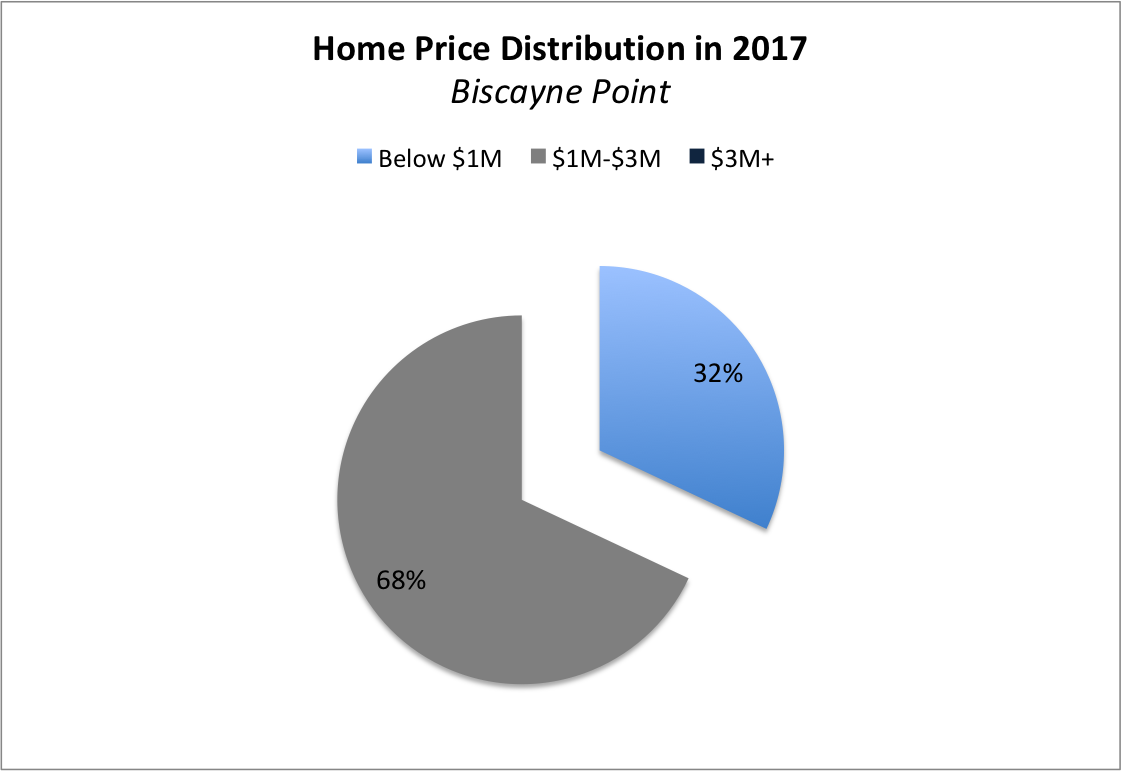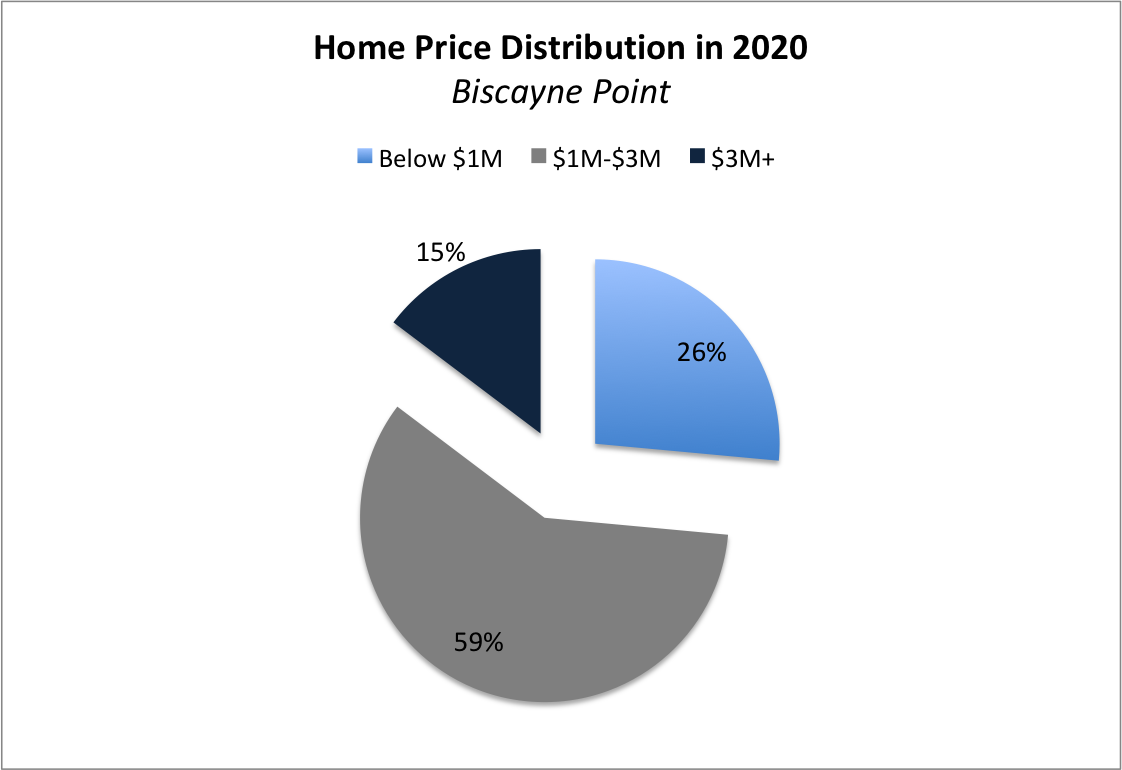 Biscayne Point is Miami's Most Affordable Waterfront Community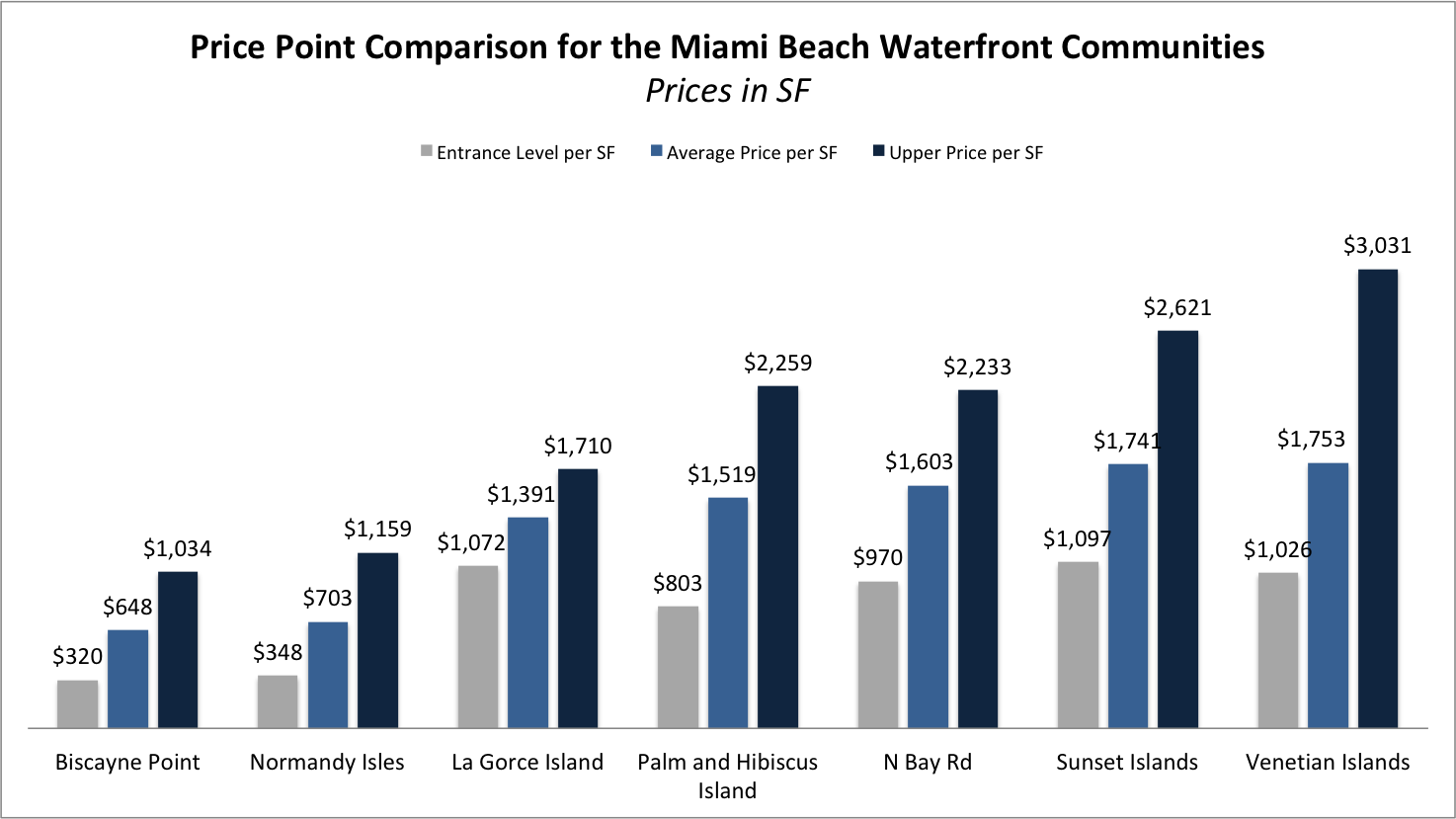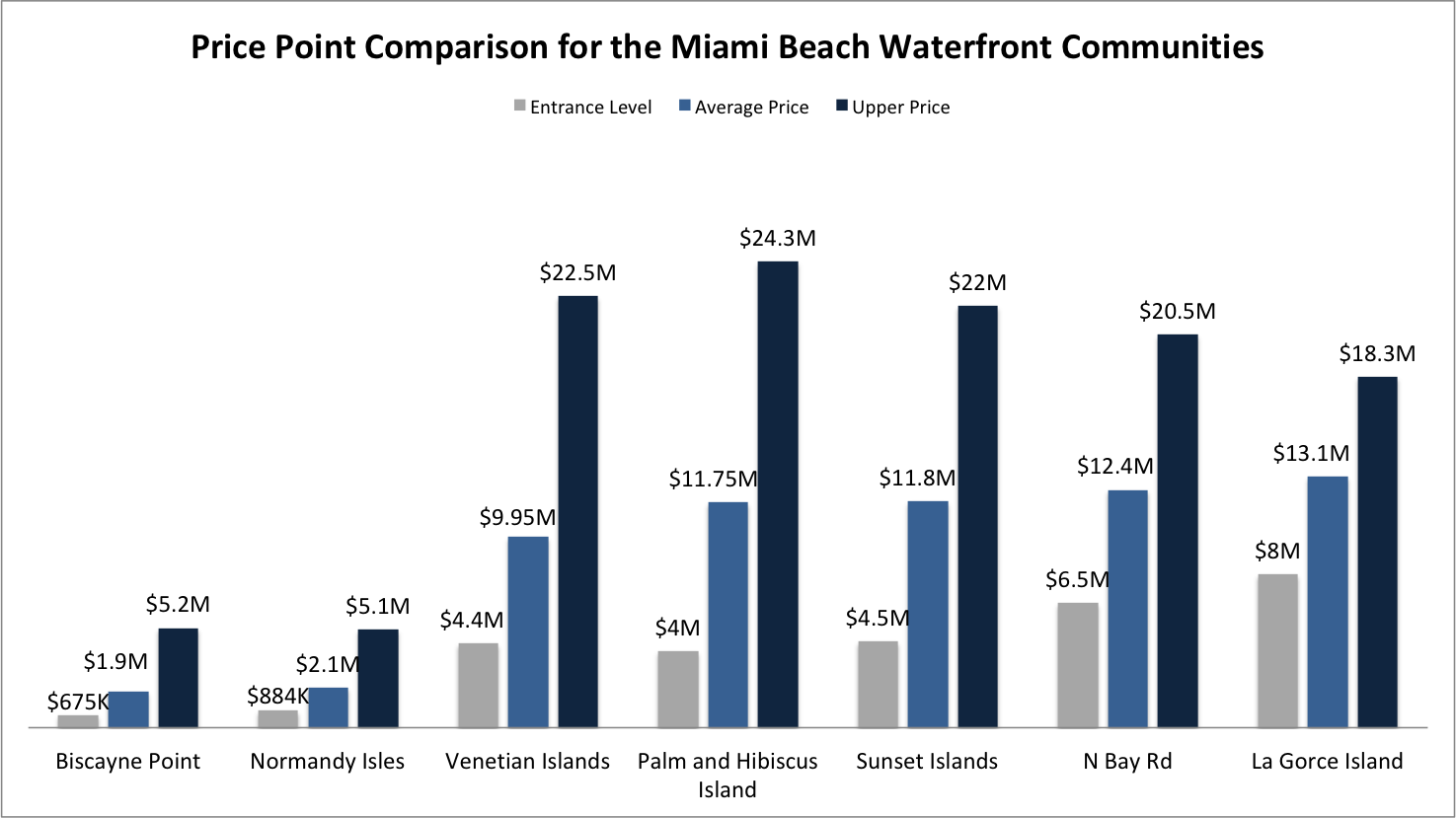 Recent Sales at Biscayne Point
Please fill in your details and David Siddons will contact you

Subscribe!
Get uninterrupted access to our entire articles and blogs database.
Get our

Newsletter

No Thanks
Get the latest news from Miami Real Estate News
Email to a Friend
Recomend this to a friend, just enter their email below.
Your email was sent successfully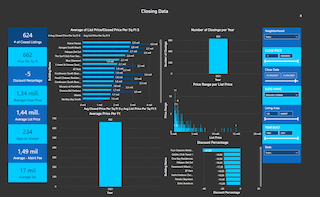 COMPARE WITH CONDOGEEKS

Meet our Team