The David Siddons Group in the Media
The David Siddons Group and Expert Opinions in the Media
The David Siddons Group has been featured in a handful of media outlets in the last few months. Listed below are the articles and the topics covered.
Curbed Miami
Brickell Key penthouse with superb views sells for $2.75M
Featuring our record breaking sales at Carbonell, Brickell Key
The David Siddons Group in Miami Today's News
On the condo occupation in Brickell and Downtown Miami
The David Siddons Group in The Real Deal New York
On the Miami real estate market, the appeal of Miami to NYC-based investors and Miami's best investment opportunities
The David Siddons Group in The Real Deal New York
The Real Deal New York shared an overview of top producing agents (Chairman's level) with EWM Realty International.
The David Siddons Group in Miami Modern Luxury Magazine
On the status and the future of Miami real estate
David Siddons
david@siddonsgroup.com | +1 305 508 0899
Meet the team and see our unique insights into the Miami Real Estate Market.
No generalized opinions,  we offer an analytic approach.
Preferred agents of First time buyers, Sellers, Investors and Wealth Managers
Please fill in your details and David Siddons will contact you
Get our

Newsletter

No Thanks
Get the latest news from Miami Real Estate News
Email to a Friend
Recomend this to a friend, just enter their email below.
Your email was sent succesfully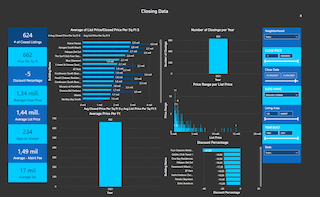 COMPARE WITH CONDOGEEKS