The Cyclical Challenges of the Miami Condo Market | Is it Time to Sell your Miami Condo?
Miami Condo Market Update | The Challenges of The Miami Condo Market in 2022
The Miami condo market has been a very bullish market for the last 12 months and we are still expecting the next big wave of non-domestic buyers. As the US has opened its borders for vaccinated foreigners we are likely to see residents from Canada, Latin America, UK, Germany, France and Italy to flock into Miami to buy real estate. The profile of this buyer is more investment-driven, maybe a second home to retire in or to rent out whenever they are not in town. In short, a very different profile than the domestic relocation buyers looking for top quality homes near Miami's best schools.
As always our Miami condo update will help our readers to make sound Miami condo investments and to act ahead of the market. If you are looking to sell or to buy Miami luxury condos for sale please contact me at 305.508.0899.
The Vulnerability of the Miami Condo Market in 2022
The condo market is more cyclical and more investor-driven than the single-family home market. That is why we are always more cautious with the condo market and like to discuss it separately from the single-family home market. Miami condo prices are nearing their peak level seen in the 2015 Miami condo market. Inventory is down, product is sold rapidly and we are seeing record sales prices. As cherry on the cake, the United States will reopen in November to air travelers from 33 countries including the UK, Brazil and most of Europe who are fully vaccinated against COVID-19.
Many are comparing this market to the 2008 market, but there are several factors that make today's market very different than the 2008 market. History doesn't repeat itself but it rhymes. Some of the most important differences is that inventory is much lower, there are less condos being built, banks are stricter with their requirements and there is a 20% down payment needed. All signs of a better controlled market, but there is still something that concerns us.
As mentioned above, the Miami condo market is more investor-driven and with the current buying trends, more and more investors want in. The problem is that Miami is becoming more and more expensive. Rent has gone up with 30-50% because of the high demand from relocating tenants. What used to rent for $3/$4K is now renting for $5K. Miami has indeed become a world-class city, but its price levels have also climbed to the very top. Miami has just become the second, just behind NYC, most expensive city in the US. Ask anyone in Miami and they will tell you that life has become much more expensive, yet Miami salaries have not gone up exponentially. We have welcomed many CEOs and high-end execs, but they made their money elsewhere and they are not the ones renting these units. Cities like LA, San Francisco and NY have more skilled entry level and mid-level professionals, which creates the engine to make their industries more successful. Their labor force is highly educated and often comes from the Ivy League universities. Those 20 something year olds often enter the labor force at $150K, which isn't the case in Miami.
Are Brickell (and other) Residents Living Beyond Their Means and Could this Result in a Correction?
Brickell's median income is $80K per year and the highest percentage of people (31%) falls in the $75K-$150K household income bracket. Only 25% of Brickell's population earns more than $150K. A household that earns around $100K/$125K per year will have at best $83K/$100K left after taxes. Take the 30% rule for renting and this household's rent should not exceed $3K per month. This means they would have to rent a 1 bedroom, because from the 275 Brickell units that rented in the last 90 days only 23 were 2 bedrooms. Imagine this couple or person would like to live in a newer, amenity-rich condo and rent for $5K, the yearly costs would be 50% or more of the household's total income. With other words, people are renting units and live a lifestyle they cannot afford.
The problem is that these rental returns will anchor the future appreciation of a condo. Right now these units rent for $5K, making it go up in value. It's an income producing mechanism that was originally making $3K per month and now makes $5K, so now that property appreciated with 40%. At one point this market is no longer sustainable and the local market cannot afford these high rents anymore. The demand for rental units will decrease, values will have to come down and units will depreciate. A unit that goes from $5K back to $3K per month is suddenly not such a great investment anymore and will be offloaded. Insult to injury is that new product coming into the market is sold for approx. $1,000 per SF.  All of these highly priced units will need a much higher rental return and Miami simply does not have the work force to sustain this. As always the most generic units are the ones that are most dangerous and we see a big threat for the $1M-$4M units in the more generic buildings.
The Peak of the Miami Condo Market is nearing!
The Miami luxury condo market is nearing the peak prices previously seen in 2015.  Inventory is down and we are seeing record sales prices. With the recently reopened borders the next wave of buyer frenzy is to be expected in the months to come!
The Condo Life Cycle of Condos in the $500K Range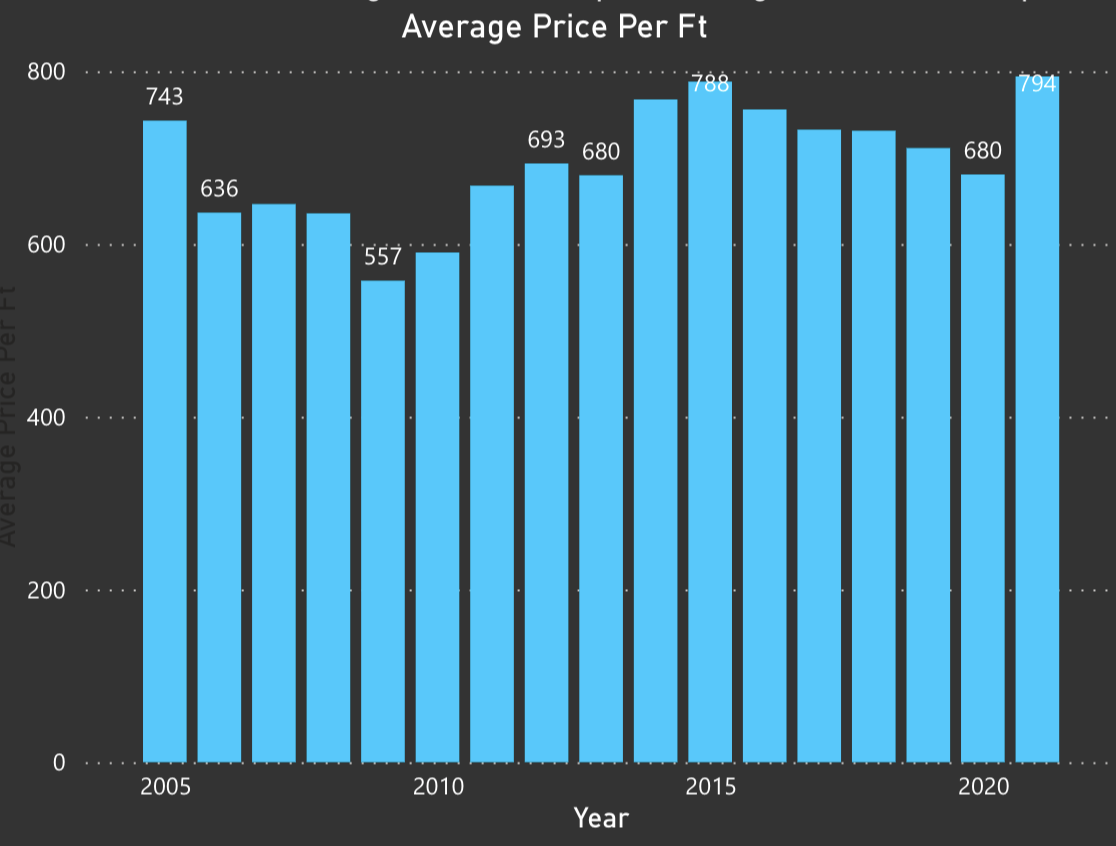 The Condo Life Cycle of Condos in the $1.5M-$4M Range
How much more is my Miami condo unit going to be worth in the Months to Come?
Condo owners are sitting on gold and they know it. We are noticing that sellers are now becoming increasingly unrealistic and the sky is not even high enough. We have had clients who made an all-cash offer for a unit that was then being pulled from the market as the owners thought it would increase another 40% in 2022!  Most of the condo owners do not want to sell and are extremely bullish on the current real estate market. Those who bought condos for $3M nearly 2 years ago are now getting offered $5M. The rental market is equally hot. We have seen properties that used to rent for $8K a month now rent for $20K per month. The extreme numbers make people hesitate to sell. What if it gets even better? The reality is that we expect this coming season to become the peak of the Miami condo market. The numbers are high and with the next big wave of buyers (the Europeans, Brits and Latin Americans) we will see the prices reach its absolute top before the market will start to level again.
Inventory is rapidly decreasing, but we also have a good amount of brand new condos being that will be released soon or will start to take reservations. It is important to understand that in the condo market demand is not necessity driven. People want a good investment, but there is a limit to a good investment. If Miami condo prices go up too much, there is no necessity for buyers to onboard that unit, unlike what we often see in the single-family home market where there is a real need. Relocation buyers from the high tax states relocated to Miami with high salaries and paid top dollar for properties that were relatively affordable compared to properties in their home market. Miami condo prices went up, but these properties stayed relatively affordable for relocation buyers, who besides a higher salary also saved on taxes. At one moment migration will slow down and the local market will no longer be able to afford these condos anymore. Add to this the rising interest rates, making condos less affordable for many and the potential change (Proposed by Biden) to the capital gains tax which will increase this tax from 20% to 40%.
Like we told condo owners in 2015, you want to sell before the rest is selling and now the market is at an all time high!