Should I Invest in Coconut Grove Homes?
Should I buy Coconut Grove Real Estate in 2017?
Many people want to buy or invest in Miami real estate, they just don't know what market to invest in and when will be the right time. Some people will really have no clue on where to start with Miami real estate, while others might have heard of some areas that sparked their interest. We created a series of blogs on why you should invest in certain areas of Miami and what to look out for. This blog covers why you should invest in Coconut Grove and will help you to make sense of the Coconut Grove Real Estate market.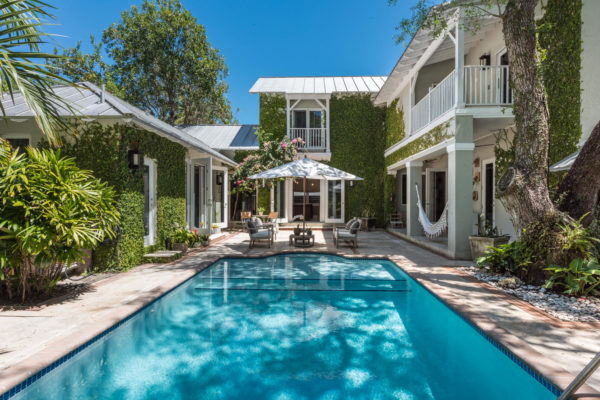 The Investment Value of Coconut Grove Homes
One of the reasons why the Grove is a desired neighborhood is because of the excellent supply of real estate. Coconut Grove offers many homes for sale that are located along the waters of the Biscayne Bay. Waterfront properties in Coconut Grove are known to be right on the Bay or just a short distance to the open bay. Coconut Grove is home to about 9 gated communities for single family homes of which 6 are waterfront.  There are 6 Gated communities for townhomes of which 4 are waterfront. Many of the Grove's most desired real estate is located in the North Grove on the many lush, tree filled and quiet streets. Coconut Grove homes have increased considerably in value over the last few years. The market saw low numbers of months of inventory meaning that the supply could not keep up with the demand.
In the graphs below you can see the price changes compared to last year as well as the average months of inventory per price range. The months of inventory are the best indicator for future price changes.
6 Months of inventory or less indicates a sellers market in which supply is not keeping up with demand and prices are likely to increase

Between 6 and 9 months is a market in perfect equilibrium (12 – 18 months in the luxury Market)

A market with 9+ months (18+ months in the luxury market) of inventory is a buyers market. This market is experiencing more supply than demand and buyers are having an advantage. Prices in this market are likely to decrease in order to establish an equilibrium.
As can be seen below, the months of inventory in the Grove are showing a sellers market. Only the ultra-luxury market showed 23 months of inventory which indicates a light buyers market.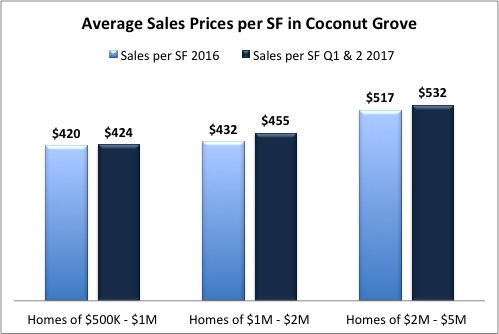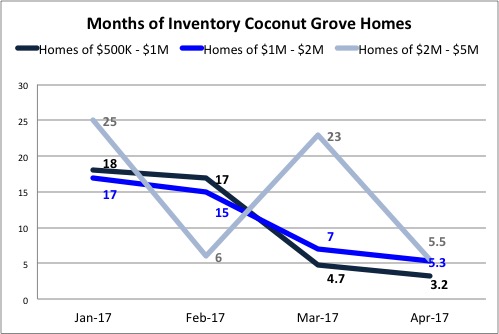 The Investment Value of Coconut Grove Townhomes
Some buyers prefer a townhome over a single family home. They want the privacy of a home but they don't need all that space. For those buyers Coconut Grove townhomes are a great option. Townhomes are gaining in desirability as many young professionals from Brickell are outgrowing the condo life, but are not ready yet for a single family home. Townhomes in the Grove see a limited supply and a great demand. Therefore many of the high quality townhomes are being bought just days after being listed.