Young families are looking for a Miami community, while prioritizing the school system
As young families decide to move to South Florida for a better quality of life, the search for your new home must start with the search for the perfect school for your children.
 – Are you thinking of private or public school?
– Do you prefer a religious school?
– Do you want to commute to school or is it imperative that it's walking distance?
So much research to do before buying a home!
When I meet with families, I always listen to their list of criteria and priorities. Very important to understand where your buyer is coming from and what the children are used to. Moving to a new location is hard enough so maintaining some common grounds in teaching styles, size of school and choice of setting is crucial to a successful move. Happy children, happy wife means happy life. Very important!
Weston, the Disney World of homes
I call Weston, the Disney world of homes. It's a picture perfect community that has all that you need at your quick reach. If you are looking for an A+ school from elementary to high school with lots of parks and clubs for the children and you don't mind being a bit further from Miami's core, Weston is a great choice. You will find a large variety of homes in prices ranging from $320,000 in a popular community such as Savanna to $5 million dollar homes in Windmill Ranches and even new construction such as Botaniko Weston starting in 1.8 Mill. If you are looking for a private religious or non religious school, there are a few to choose from as well.
Want to be more centric and prefer newer construction? Monterra is a great choice. Amazing public and private schools in Cooper City and newer construction all together. This neighborhood was developed in 2013 and has a variety of home styles and TH in a private gated community. If your family is large and you still need a guest suite for your family/ out of town friends, they have the Delano model which has 4,410 SF and has a large fully equipped guest suite with a separate entrance which sell under 1 Million.
Don't want to put your children in public school as your children are used to small classrooms and you want a gated community with more land? One of my favorite neighborhoods is called Hawks Landing. Many of these children go to private University School and American Heritage, both k-12. Great community where the kids can ride their bikes and socialize safely.
Aventura also offers private, religious as well as public schools. To live in this very centric location, you give up land and living space but If you don't mind paying a higher price tag per SF because you just love the Aventura setting, there are a few communities such as Aventura Lakes and Country Club Estates that are great communities to live at. A few blocks out of the 3.5 mile radius, you can venture into neighborhoods such as Presidential Estates, Oak Hammock and Coventry just to name a few. These are larger custom homes and vary in age and size.
So many choices. Let's start with schooling and then we find the perfect home!
Please fill in your details and David Siddons will contact you

Subscribe!
Get uninterrupted access to our entire articles and blogs database.
Get our

Newsletter

No Thanks
Get the latest news from Miami Real Estate News
Email to a Friend
Recomend this to a friend, just enter their email below.
Your email was sent successfully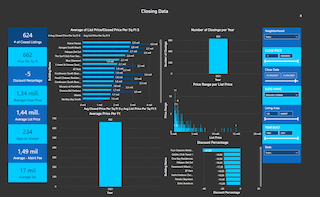 COMPARE WITH CONDOGEEKS

Meet our Team