Besides from making Supreme Cars, Aston Martin is now in the Real Estate Business
Miami Real Estate is a magnat for the Super Luxury Brands
Miami is the only city in the world where you can drive your Porsche into the car elevator of the Porsche Design tower, your Aston Martin into the fabulous new Aston Martin Residences or sleep in a room designed by Fendi, Armani or Missoni.
Miami is known for its lavish lifestyle and investors from all over the world love the luxury high-rise towers which seems to be more luxurious and with better amenities and services every day.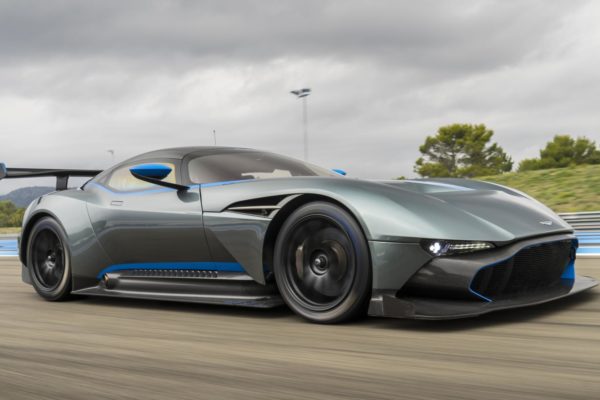 All of the above projects, with the exception of the Armani Residences, choose Miami as their first Real Estate venture.
These ultra-luxury brands cannot be found on every corner of the globe and there is a reason for this strategy. Many luxury brands see entering into real estate as a priority but they want to do it right. Miami is often their preferred choice to enter the market. Not only is Miami (A second, third) home to a high percentage of the world's ultra-high net worth individuals, but Miami also represents a fun, young and luxury lifestyle. Besides this Miami offers a very attractive tax climate which makes many New Yorkers migrate south. Below we provide you with an overview of all Miami condo towers that are affiliated with a luxury brand in fashion or the car industry.
"Aston Martin is a lively, fun, powerful, passionate and beautiful brand as well. And Miami is a lively fun place that possesses the same qualities. It's an incredible place and we have a fabulous location. This is probably one of the best locations left in the world to develop," said Aston Martin executive VP and CCO, Marek Reichman at Wednesday's press conference.
The Miami luxury condos for sale branded by Fashion Houses or Luxury Car Manufacturers
The Porsche Design Towers is the first Porsche Residential Tower in the world. The Porsche Design Tower is unique in its kind with its Robotic parking system that will allow its residents to transport and park their cars in their own private Garage (2 -4 Car Garage) at the door step of their residence. This basically means that nobody ever needs to see you coming in and out of your unit. This privacy aspect makes the building highly desired by high profile people (2% of the world's billionaires own in this building). The residences,  which range between 4,750 Sq. Ft. and 14,000 Sq. Ft, feature private elevators, private plunge pools and outdoor kitchens. The tower is expected to be delivered in 2016. Click on the link for more information about the Porsche Design Tower in Sunny Isles Beach
Revuelta Architecture and Bodas Mian Anger are the architects of the sail-shaped building, a 66-story, 390-unit high-rise at the mouth of the Miami River. Aston Martin's design team, led by chief creative officer Marek Reichman, will design the interior spaces for the building, set to break ground next summer and open in 2021. The car company's branding will touch door handles, leather, color palettes and the building's common areas and amenities, including lobbies, fitness centers and a spa, down to the stitching. The project plans to have two private lobbies, a two-story fitness center with a spa, an infinity pool on the 55th floor, a screening room, British club, and a yacht marina, according to a press release. Reichman joked the screening room would only play James Bond films. Units will range from one- to four-bedrooms, as well as seven penthouses and a duplex penthouse with private pools and terraces. Condo prices are expected to be in the market range for luxury homes in downtown Miami, and particular details about the units will be unveiled in the spring.
The Fendi Residences in Miami offer waterfront apartments with breathtaking ocean views,  stylish interiors and deluxe amenities to enhance your jetset lifestyle. The FENDI Château Residences are going to be build in Surfside Miami on 300 Lineal feet of oceanfront beach! This Fendi branded residential tower is the brand's first luxury residential project. The Fendi Condo Miami is a cooperation between Luxury Real Estate developer Chateau Group and Italian Luxury Fashion brand  Fendi – promising combination. The Fendi Chateau residences will offer 12 floors with in total 58 condo units ranging from 3,300 to 7,000 Sq.Ft.
The Residences by Armani Casa in Sunny Isles Miami are Luxurious high-end residential units that represent the Armani lifestyle with its distinctive luxury and unrivaled elegance. The Residences by Armani Casa is a 54-story new development with 308 exclusive, luxury oceanfront condominium residences. The soaring 649-foot tall modern glass tower is designed by internationally acclaimed architect Cesar Pelli and located on 300' feet of oceanfront in Sunny Isles Beach with breathtaking Atlantic Ocean views. The Armani Residences in Miami offer 2 – 4 Bedrooms plus Den which range from 1,358 Sq.Ft to 3,756 Sq.Ft. The tower and its gardens will expand over the 3.2 acre site and needless to say, the interiors are designed by world renowned Armani/Casa Interior Design Studio under the artistic direction of Giorgio Armani.
Located on more than 2.5 acres on Biscayne Bay, the stunning Missoni Baia will be a 56-story residential tower designed by acclaimed Asymptote Architecture. Missoni Baia will only have 146 exclusive luxury residences that will range in size from approximately 2,400 to 3,500Sq.Ft (under AC) with only 3 residences per floor. Missoni Baia, introduced by the OKO Group in a collaboration with internationally-renowned Italian fashion house Missoni. OKO is led by founder, chairman, CEO and dashing, Russian billionaire Vladislav "Vlad" Doronin. His global property development firm currently includes over 71 prime properties and development projects in Miami, New York and Russia. Amenities at Missoni Baia will include a flow-through sun deck with an olympic-sized pool, hot and cold plunge pools, children's pool, cabanas and tennis courts. Residents will also enjoy the bayfront terrace and infinity-edge pool, gym, sauna and spa treatment rooms. Missoni's home collection and signature design palettes will be used throughout the building's public spaces and amenities. The interiors will be done by Paris Forino Design and lush landscaping created by Swiss architect, Enzo Enea.