Hammock Oaks Homes for Sale – A deep dive into this Coral Gables Gated Community
The Homes at Hammock Oaks – A review of homes in the Hammock Oaks gated community
Hammock Oaks is a waterfront, gated community in Coral Gables. Although some of the Hammock Oaks homes have direct access to the Biscayne Bay, most homes are located around a large lake. Nonetheless, the water views of Hammock Oaks' homes are enviable and provide for a serene atmosphere.
Hammock Oaks is a luxurious, family friendly community with large sized lots. The safe and tranquil environment offers lush, mature vegetation and makes it a perfect place to raise a family. Hammock Oaks homes for sale range from $1,5M to over $3 million.
Hammock Oaks Homes: Quick Facts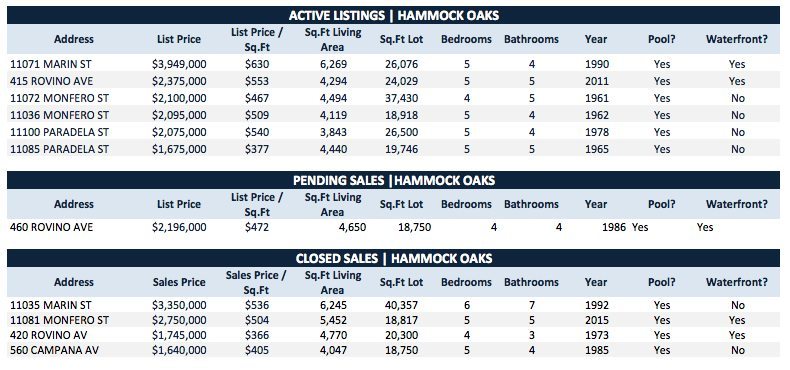 Interesting links for you:
Pictures of current Hammock Oaks homes for sale:
David Siddons
+1.305.508.0899 | david@siddonsgroup.com
Meet the team and see our unique insights into the Miami Real Estate Market.
No generalized opinions, we offer an analytic approach.
Preferred agents of First time buyers, Sellers, Investors and Wealth Managers