Fort Lauderdale Homes for Sale Near the Pine Crest School Fort Lauderdale (The US' Number 1 Private School)
Pine Crest School Fort Lauderdale is Named the Number 1 Private School in the Nation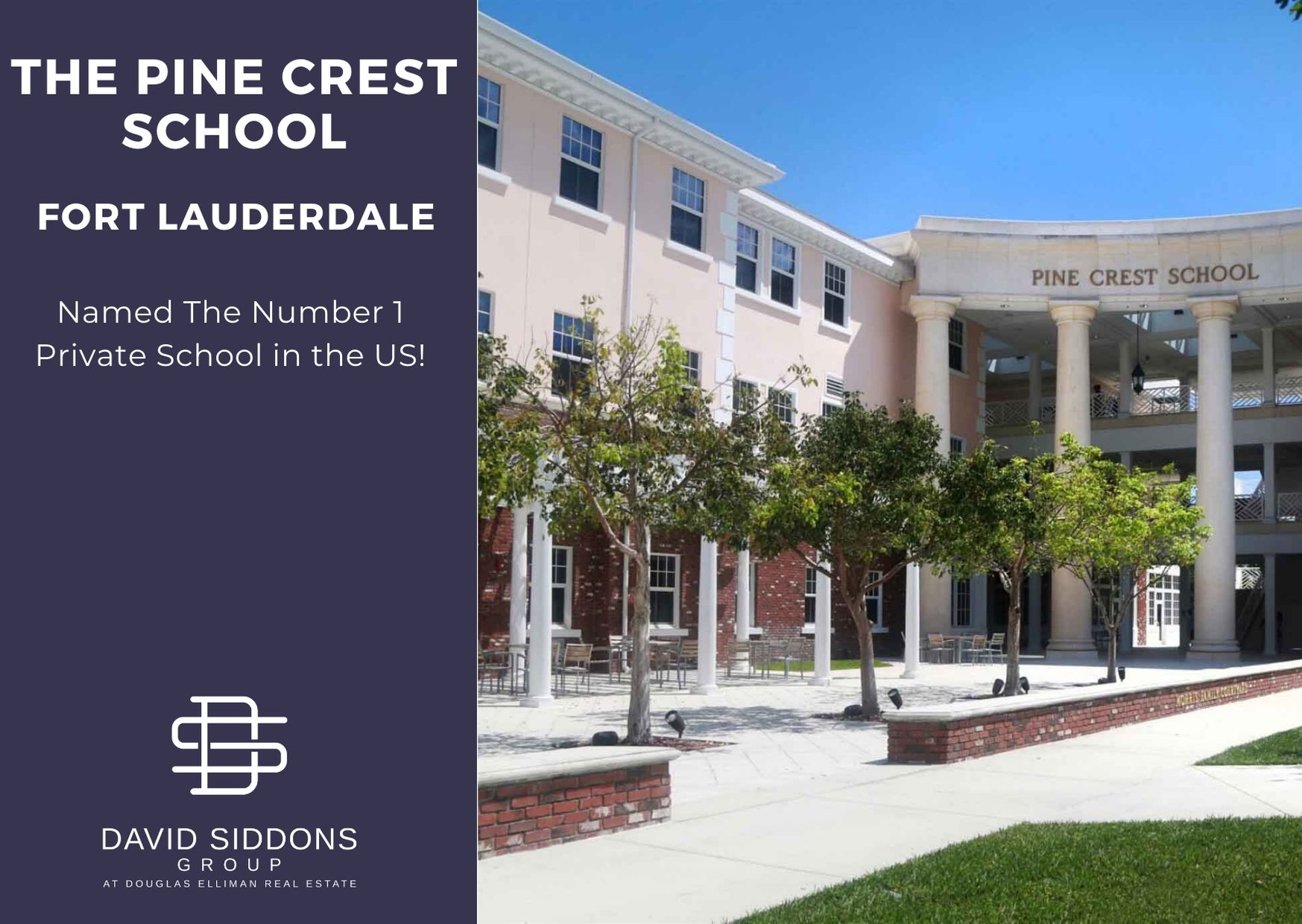 The Jay Mathews Challenge Index has published its 2020 index with the 300 best schools in the nation and the Pine Crest School in Fort Lauderdale came out on top! According to this index the Pine Crest School is the number one private school in the nation and in Florida for 2020, six in Florida overall (public, charter, and private); and 30 in the nation overall! Click here to access the 2020 Top 300 Schools Index.
Earlier this school year, Pine Crest was listed in Newsweek's The Top STEM High Schools 2020. In partnership with STEM.org, Newsweek ranked Pine Crest number one in Florida and seven in the nation for private schools, and 19 in the nation overall.
Pine Crest's outstanding results attest to the caliber of our students; the dedication of the Lower and Middle School faculty who prepare our students for the high expectations of Upper School academics; the steadfast commitment of our Upper School faculty whose expertise in their subject matters are unsurpassed; and the devotion of our College and Academic Advising team who go above and beyond to ensure our students have access to and strive for the highest-level courses available to them.
Are you looking to buy in Fort Lauderdale close to the country's best school?
Search directly for Fort Lauderdale Real Estate for Sale.


.
What is the Challenge Index?
It is the only list that does not rely on test scores, which are more a measure of student family income than school quality. It is also the only list that compares private and public schools. It ranks high schools by a simple ratio: the number of Advanced Placement, International Baccalaureate or Cambridge tests given at a school each year, divided by the number of seniors who graduated that year. Schools ranked no. 220 or above are in the top 1 percent of America's 22,000 high schools, no. 440 or above are in the top 2 percent and so on.
Participation in college-level AP, IB and Cambridge tests is a unique measure of the depth of learning. Teachers cannot dumb down the exams because they are written and graded by independent experts. Success on the exams has been linked with success in college. The list is designed to recognize schools that challenge average students, so magnet or charter schools that have few or no average students are placed on a separate Public Elites list on this website. The E&E% column shows the percentage of all seniors who passed at least one AP, IB or Cambridge test SOME TIME IN HIGH SCHOOL. The Lunch% column gives the percentage of all students whose family incomes are low enough to qualify for lunch subsidies. The letter "C" after the name means it is a public charter school. The letter "P" means it is a private school.v