Enjoy Your New Miami Property without Immigration Issues – The Facts on EB-5 Visas
EB-5 Visa – Get all the independent facts here
Investors seeking permanent U.S. residency through the EB-5 Immigrant Investor Visa program? Read here all you need to know about this opportunity and how we can help you!
The EB-5 Program in a nutshell
The EB-5 Immigrant Investor Program is the fastest, simplest and most reliable way to achieve permanent residency in the United States
The EB-5 program provides permanent U.S. residency to foreign investors and their immediate families (children up to age of 21) in exchange for a job creating investment into a new American business or real estate project.
The United States Citizenship and Immigration Services (USCIS) administers the EB-5 program and approves and designates Regional Centers to bring foreign investment into the United States.
How Does the EB-5 Immigrant Investor Program work?
There are 5 Key Requirements to qualify for the EB-5 Program
A Minimum Capital

A $500,000 investment in a project located in a TEA (Target Employement Area). If outside a TEA, the minimum investment is $1M

New U.S. Jobs Requirements

Create or preserve at least ten (10) full-time jobs for American workers

Background Check

Investor should have no prior convictions or have previously violated U.S. immigration laws

Legally Sourced Investment

The Cash required to make the investment should come from a lawful source

"At Risk" Investment

Investment must be fully invested in the project for a period of no less than 5 years
                    The David Siddons Group and High Net Worth Individuals / Investors
EB-5 PROGRAM – The Key Benefits
The EB-5 visa is the fastest, simplest and most reliable way to achieve permanent residency in the United States:
Low Cost:

One-time cost of $550K provides green cards for investor, spouse and dependents. Investment amount likely to be increased in 2015.

Remove uncertainty

: The EB-5 program does not require any specialized skills or qualifications nor is it subject to lottery system unlike other visa options (including H1-B, F1, L1 etc.)

Children's Education

: Investor's children may qualify for state and federal financial aid and pay reduced "in-state" tuition at public universities

Expanded Work Opportunities

: Live and work anywhere in the U.S. and pursue full range of professional and business opportunities in the world's largest economy, independent of where the EB-5 investment is made

Personal Freedom and Security

: No travel or age restrictions, and no language skills required

Direct Path to U.S. Citizenship

: Foreign investors who obtain permanent residency through the EB-5 visa program have the option to apply for U.S. citizenship 90 days prior to the five year anniversary of receipt of their conditional resident status
What we can do for you?
The David Siddons Group and LCR Capital Partners have teamed up their skills to help investors like yourself to get the best real estate opportunities herewith enabling US residency for you and your family.
Meet the David Siddons Group and get the unique insights into the Miami Real Estate market by a Top – Producing agent.   LCR Capital Partners invests growth capital in the restaurant and hospitality franchise sector and in iconic real estate development projects. The firm sources its capital from global high-net worth investors seeking permanent U.S. residency through the EB-5 Investment Visa program. The U.S. government awarded LCR a Regional Center license to invest across the Northeast and will expand to include the Mid-Atlantic, Southeast U.S., and West Coast regions.
LCR EB-5 product has several attractive features as well as risk mitigation components including:
Ideally-suited Industry for EB-5 – Restaurant franchise industry is one of the highest job-creating industries in the U.S. economy and one of the most efficient producers of jobs per dollar invested (*)

Loan capital to proven, experienced multi-unit franchisees to open new units/stores
Strict criteria and only to strong franchise brands with long history of operating success
LCR holds long-standing strategic relationships at the franchisor and franchisee level providing the firm with access to proprietary, high quality deal flow.

Diversified Investment Vehicle – LCR's fund structure platform allows the EB-5 investor to participate across multiple job-creating assets rather than rely on a single traditional EB-5 project as well as the ability to aggregate excess job creation
Borrower – Work only with top brands and top multi-unit operators
Transparency – Regular reporting and independent auditing similar to branded, standardized financial product
Structured Investment Exit: Secured loan investments will have a defined maturity date, providing the borrower with strong incentives to repay loan after five years with a clear maturity timeline and security of collateral
The most asked questions/ most raised concerns on the EB-5 Visa
Click here for all the answers to the below questions / concerns
1. What are the real costs of investing, are there any additional costs besides the $500K
2. What are the chances that this actually provides me with residency or better said; how many of the applicants actually get residency for themselves and their family? 
3. What are the exact timelines of the process in the worst case and best case scenario
4. I have nothing with Fast food, or fast food chains and no knowledge. Should I have this in order to work with you or is it a mere financial investment with nothing more to add?
5. Do you have some real examples of people who invested in a franchise and how long it took before they got their ROI?
6. How many people are getting this EB5 visa every year and is it possible that after going thru the entire process I will be denied based on the fact that too many people applied already
7. I would like US residency and I comply with all the requirements yet I would like to stay in my country of residence and move to the USA any time in the future. Is this possible or do I need to be in the US during the process of application or certain years after receiving the residency
8. What are the tax implications of investing in a franchise like this?
9. What is the difference in buying myself a new condo vs a business. Isn't buying a condo that requires hundred of people to build it, easier than investing in a business with all the risks and responsibilities
10. Can I take my money out of the investment at any time? If so, what % do I risk to lose?
11. What is the best type of investment for an EB5? We have heard of water parks, fast food chains. Does it matter what I invest in? What are the risk implications?
12. What are the legal risks? what are the financial risks? Some make it out that its very easy… but nothing can be that easy right?
13. What legal forms of protection do I have? How do I know that you won't just run off with my $500k?
Click here for all the answers to the below questions / concerns 
Please fill in your details and David Siddons will contact you

Subscribe!
Get uninterrupted access to our entire articles and blogs database.
Get our

Newsletter

No Thanks
Get the latest news from Miami Real Estate News
Email to a Friend
Recomend this to a friend, just enter their email below.
Your email was sent successfully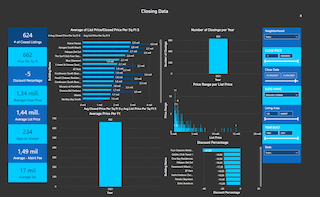 COMPARE WITH CONDOGEEKS

Meet our Team