Investing in Coconut Grove Townhouses – Values and Income opportunities
 Coconut Grove Townhouses and their Return on Investment
An Independent Analysis
⇒ Townhouses are in high demand | Prices are Increasing | Flipping is still possible
This blog was last updated in December 2015 and some data might not be accurate anymore. Contact the David Siddons Group at 305.508.0899 for more accurate information on the Coconut Grove townhome market and use the orange buttons below to search directly for the latest properties for sale.
The Value of Coconut Grove Townhomes
What makes Coconut Grove such a desired Real Estate location?
Coconut Grove is excellently located between Coral Gables and Brickell, Miami's financial epicenter. Besides the location, Coconut Grove is well known for its excellent quality of life. Coconut Grove is a safe place with lots of police controls, gated communities and the country's best private schools.  The Grove received lots of attention lately due to the construction of two ultra-luxurious condo projects, creating an even more high-end lifestyle and bringing with them a great deal of new development; Park Grove and Grove at Grand Bay.
The Demand
Coconut Grove Real Estate has always been a desired market but in the last few years this Miami neighborhood has become more and more in demand with buyers and investors from all over the globe.
Apart from the above-mentioned factors of safety, private schools and superb real estate, we have seen a huge influx of Brickell residents into Coconut Grove. Brickell is home to an always-growing number of pre-dominantly young professionals who, once they start a family, want to look for a different lifestyle. Therefore most young families switch their Brickell condos for Coconut Grove homes or town homes.
Besides the fact that Coconut Grove caters better to family life, most young families see real estate in the Grove as a better investment than the oversupplied Brickell condo market. Coconut Grove town homes are scarce yet very sought after. As most single family homes in Coconut Grove surpass the $1.5M rank, most young families prefer the more affordable step into a townhouse.
Most of these typical town homes are located in the indicated area in the map here above. They are nearly identical town homes offering 3 Bedrooms / 2,5 bathrooms and around 2,200/2,300 Sq.Ft of living area. As townhouses are very scarce, prices have been increasing over the last few years. The months of inventory equals now 6.5 months, which means the Coconut Grove townhouses are in a neutral or balanced market but approaching a seller's market. This means over the last year we saw a slight shift in the market from a seller's market to a neutral market. (2014 Was a strong seller's market with an inventory of 4.8 months)
Keep your eyes open for Coconut Grove Townhomes | REO's or Fix – up opportunities
Coconut Grove Townhomes offer great investment potential. We have seen the below scenario happening a few times in front of our own eyes. We constantly see great deals in the Grove and we have had several success stories with clients. Call us for more information or to keep an eye on the market for you at 305.508.0899
The above property was bought in July 2015 for $670,000 ($285 per Sq.Ft)
This property was rented out within a month for $5,600 per month
In case you have a mortgage to pay this mortgage would maximally be $536,000 (20% down payment required). Check your personalized mortgage rate here
Please fill in your details and David Siddons will contact you

Subscribe!
Get uninterrupted access to our entire articles and blogs database.
Get our

Newsletter

No Thanks
Get the latest news from Miami Real Estate News
Email to a Friend
Recomend this to a friend, just enter their email below.
Your email was sent successfully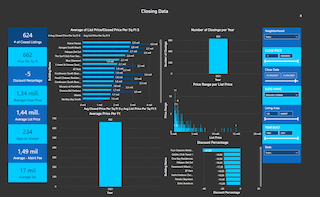 COMPARE WITH CONDOGEEKS

Meet our Team