Will Hurricane Irma Change the Way People Buy Miami's Real Estate?
How Will Hurricane Irma Change Buyer's Behavior?
As I sit here 2 days before 'Hurricane Irma' hits I am wondering….
"Where will we see the most damage in South Florida?" and then I got thinking that once the storm subsides and life gets back to normal; "Will those who are looking to buy or sell Miami real estate 'measure' their decision on what's good or bad the same way ever again after the storm?"
I am sitting here at my home in Coral Gables as I write this. Am I insane? I hope not. I have hurricane proof windows, a hurricane proof door, concrete block construction and a generator, but more importantly, I am elevated on a ridge a good 7 ft above my street level, which is already 10 ft above sea level. With that said I will be spending two nights at the Biltmore with my family while the hurricane hits.
Did I really factor in the fact that even in a Category 5 Hurricane I am still out of the Storm Surge Zone? Did I really factor in the fact that I have a built-in generator or the highest grade of impact resistance glass (yes, there are grades!). I knew I was out the flood zone but it was not a driving factor. Was I ever aware of the 'Storm Surge Simulator' even 2 weeks ago? Honestly; 'No'. It was a nice bit of info at the time but it was never truly factored in. But, now I am really paying attention to it.
This is how I think we may see changes in the single home buyers market….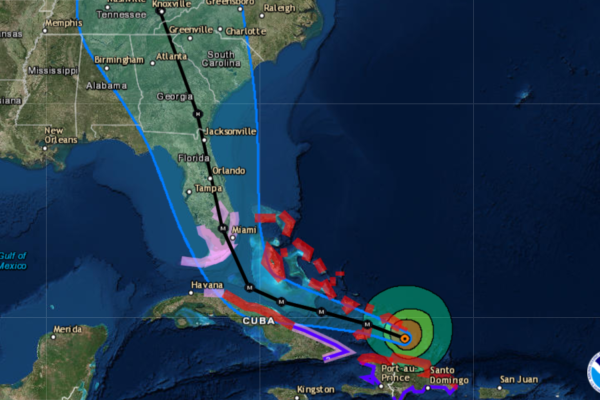 The Hurricane's affect on Buyers of Miami's homes
With Miami's location on a Hurricane path, many buyers will be more reluctant as to where and what real estate to buy in Miami. The waterfront locations are hit the hardest by a possible hurricane as well as homes in the flood zones of Miami. With so many hurricanes in a short period of time, buyers will be more aware of how strong a home is and how it is finished to resists a hurricane of the strongest kind. Think of roof quality, elevation of a home, shatter free windows and shutters.
As it was never advised to buy non-elevated homes in a flood zone (at least I would always steer my clients aways from these properties), buyers will now be even more reluctant to buy these homes. With Irma, Jose and Katia coming at a fast paste one after the other flooding is now more of an issue than ever. Non-elevated homes might be harder to sell than before as buyers will be paying more attention to this. I think we will see more buyers adding significant value (as well as sellers) to homes not in the flood zone. Buyers will start looking not just at flood zone, but storm surge zones too.
Waterfront home prices may soften presenting opportunity to buyers looking for deals on waterfront homes, but the gloss for at least a while of expensive waterfront homes may dwindle.
Homes that come with hurricane proof windows, doors and strapped roofs will really become the norm and those that don't have it will be seen as a bigger negative than perhaps before.
Homes that are not fully hurricane proof or offer some kind of threat during massive storms will be harder to sell, especially when priced above market value. We have already mentioned that buyers of Miami's luxury properties are getting more and more price conscious, adding the hurricane threats in the mix will only make them more reluctant to buy above market price if the home does not appear to be fully hurricane proof.
This all depends on how the city looks after the effect and where we see the most damage. This is a storm like no other and truly the 'litmus test' for those looking for a property here. As so much talk now revolves around global weather change, buyers appetite for risk can change in different locations.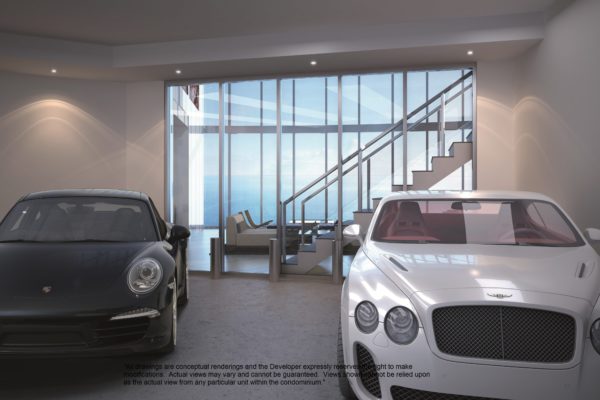 The Porsche Design Tower is made to withstand wind of 180 MPH and provides for shatter proof windows. Most of the families already residing in the brand new condo are staying put while those who don't reside there yet will park their luxury cars in their new condo garage. The tower is supposedly so safe, a local Lamborghini dealer is parking his luxury collection in the tower during the hurricane
The Hurricane's affect on Miami Condos Buyers
Dan Whiteman, the vice-chairman of Coastal Construction, mentioned that because of previous hurricanes and storms, Miami's builders, city planner and other officials have learned a lot about how to protect the city from damage.  Building codes have been revised including everything from the kind of glass used for windows to roof tiles to guidelines about how to prepare construction sites and tower cranes. If anything, this will only create safer and better prepared condos for the future.
When it comes to Miami condos, guidelines will remain strict and because of their height, flying objects will be less of a threat and neither will flooding (Most Miami condos offer parking garage starting above ground level)
The immediate effect of Hurricane Irma
As strict as the brand new building codes are, perfect protection for a hurricane level 5 does exist. As many of our homes and condos were built before the '90, a Category 5 hurricane, with sustained wind speeds greater than 157 miles per hour, can cause heavy damage to even the best-constructed homes and condos.
Severage damage to the real estate industry might lead to a temporary lack of demand for Miami's real estate which will debalance the market possibly resulting in a need to adapt the prices untill the market stabilizes again.
Please fill in your details and David Siddons will contact you
Get our

Newsletter

No Thanks
Get the latest news from Miami Real Estate News
Email to a Friend
Recomend this to a friend, just enter their email below.
Your email was sent succesfully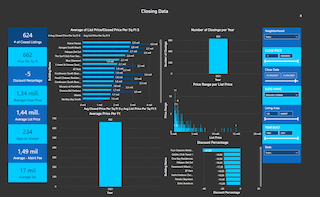 COMPARE WITH CONDOGEEKS