The top 5 Miami Condos Most Likely to Succeed
The Best Condos in Miami
A few weeks ago, I wrote an article about the top 5 worst condos in Miami, or Miami condos that are most likely to go bust. This blog, in which I warn buyers for the condos that are most likely to fail, deserves a follow-up in which I tell you which 5 condos are most likely to succeed.
For a personal and un-censured conversation about which condos are good investments (besides these 5)
and which condos to avoid, contact me today at +1.305.508.0899
How does a condo qualify to be a good quality condo, most likely to keep its value over time? With high-end finishes, unique features such as high ceilings, deep balconies, unobstructed ocean views, with good management and a high percentage of end-users (as opposed to a high percentage of renters). These aren't generic buildings and they are out-performing likewise condos as these are still moving even in times when other condos in the area are not selling. These are condos that have been going strong since they were delivered and they are not affected by new (often flashier) competitors.
This very well-managed building is located on the gated and private Brickell Key. The unique location provides a quiet oasis in the busy financial center of Miami, ideal for families as well as for young professionals. The building offers large units for prices that are not as inflated as in the rest of Brickell and units have spectacular water and city views. We sold two penthouses at Carbonell in 2017, one of which sold for a record price in the tower. While the general Brickell condo market is slowing down, Carbonell shows its value and its desirability. Carbonell is known for his excellent management and low maintenance fees.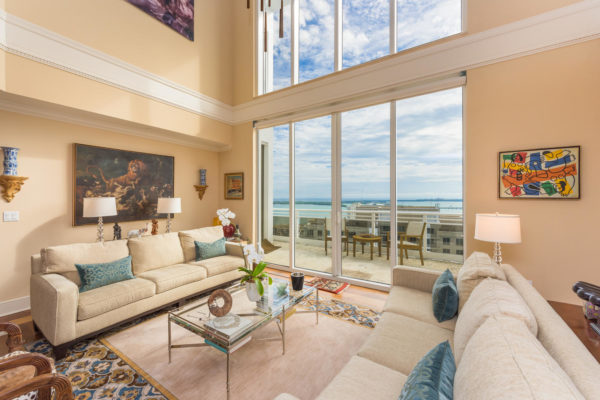 A brand new luxury tower in upscale Coconut Grove. The expansive units with deep balconies and high ceilings are the answer to the Grove's long quest for true luxury condo living. The building offers understated luxury on 5,2 acres of lush landscaping and spectacular views of the Bay. The large residences in combination with 5 star amenities, make the Park Grove project an excellent replacement for a home. Many of my clients ended up buying here after visiting this beautiful project.
Fendi is a very well built condo tower, offering high-end finishes. This is a really good quality building, located right on the beach in the up and coming area of Surfside. The project offers great amenities as well as very well designed and large floor plans with spectacular views. The project is also very low density, providing a feeling of boutique living. Fendi is one of the few very high-end condos that is actually moving product at the moment.
The prestigious Continuum Condo Towers in South of Fifth, are known for its resort-style oceanfront living. The two towers offer residences from studios and 1 bedrooms (the North tower) to larger units in both towers with spectacular views and high-end living. Continuum is located on a large lot on a prime location. The most southern part of South Beach provides for views over the Atlantic, the Governments Cut, Fisher Island and Downtown.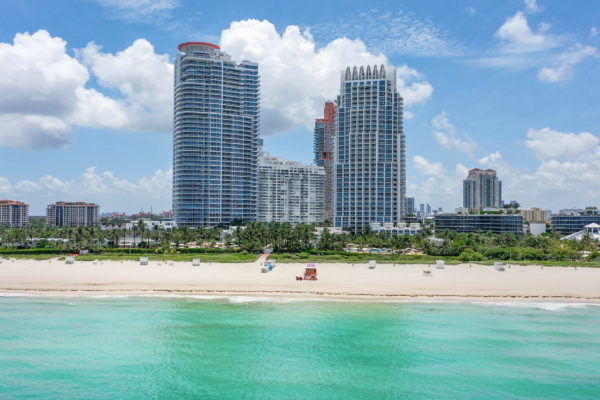 Apogee is located in exclusive South of Fifth. This condo offers one of the best possible locations in Miami with amazing water and city views. This condo provides for expansive units with oversized balconies and impressive views. The tower is low density, super exclusive and very well finished.