The Status of the Pinecrest Real Estate Market in 2018
It has been a while since we last covered Pinecrest in one of our reports, and for that very reason we created this blog; to see how the Pinecrest market is performing. We felt that the market has been picking up in the last months and we wanted to test this by analyzing the actual Pinecrest market data*.
*Data are taken over January to July 2017 and January to July 2018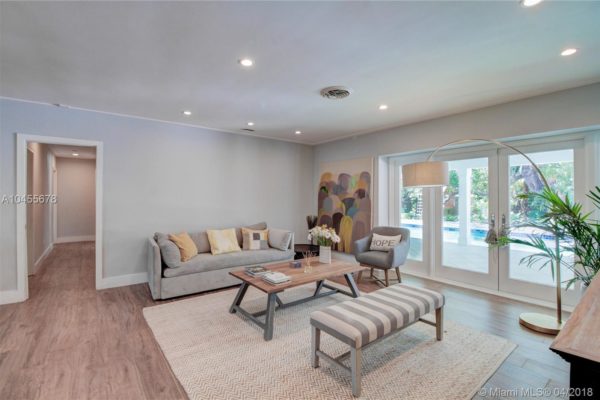 Our Pinecrest listing got an almost full price offer (listed at $925,000) after being on the market for a week! With a low amount of months of inventory, good quality Pinecrest homes below $1.5M are sold quickly. This sale didn't go through as the owners preferred to hold on to it and rent it out.
Pinecrest Homes are Seeing Increasing Prices per SF and a Healthier Inventory Level
The Pinecrest market is seeing price increases across all price ranges. While looking into the data of 2017 compared to 2018, we did see that 2017 saw many sales for a low price per SF.  Even the luxury market, that has softened significantly in recent years, is now finally seeing increasing prices per SF again.
Our 2017 Miami real estate report on Pinecrest showed that properties below $1.5M saw steady prices with a low level of inventory, while the higher-end properties saw declining prices with higher levels of inventory. It seems that after a year or two of price corrections, the market has found more balance again. The months of inventory* have also decreased significantly providing the Pinecrest single-family home market with a healthier outlook. The luxury Pinecrest markets, one that we warned buyers for, are seeing prices increase and inventory decrease. This combination means the market offers a bullish outlook.
* Months of inventory is an indicator to show the absorption rate. It shows you how fast current inventory will sell based on prior data. Months of inventory is arguably the best indicator for future price changes.
A balanced market shows between 6 and 9 months of inventory (In luxury markets we often say 12 to 18 months are balanced)
Below 6 months of inventory we speak about a sellers market. A sellers market means there is more demand than supply and prices are likely to go up
More than 9 months of inventory indicates a buyers market. This market is characterized by more supply than demand and prices either remain stable or will need to be adjusted (depending on how many months of inventory of course)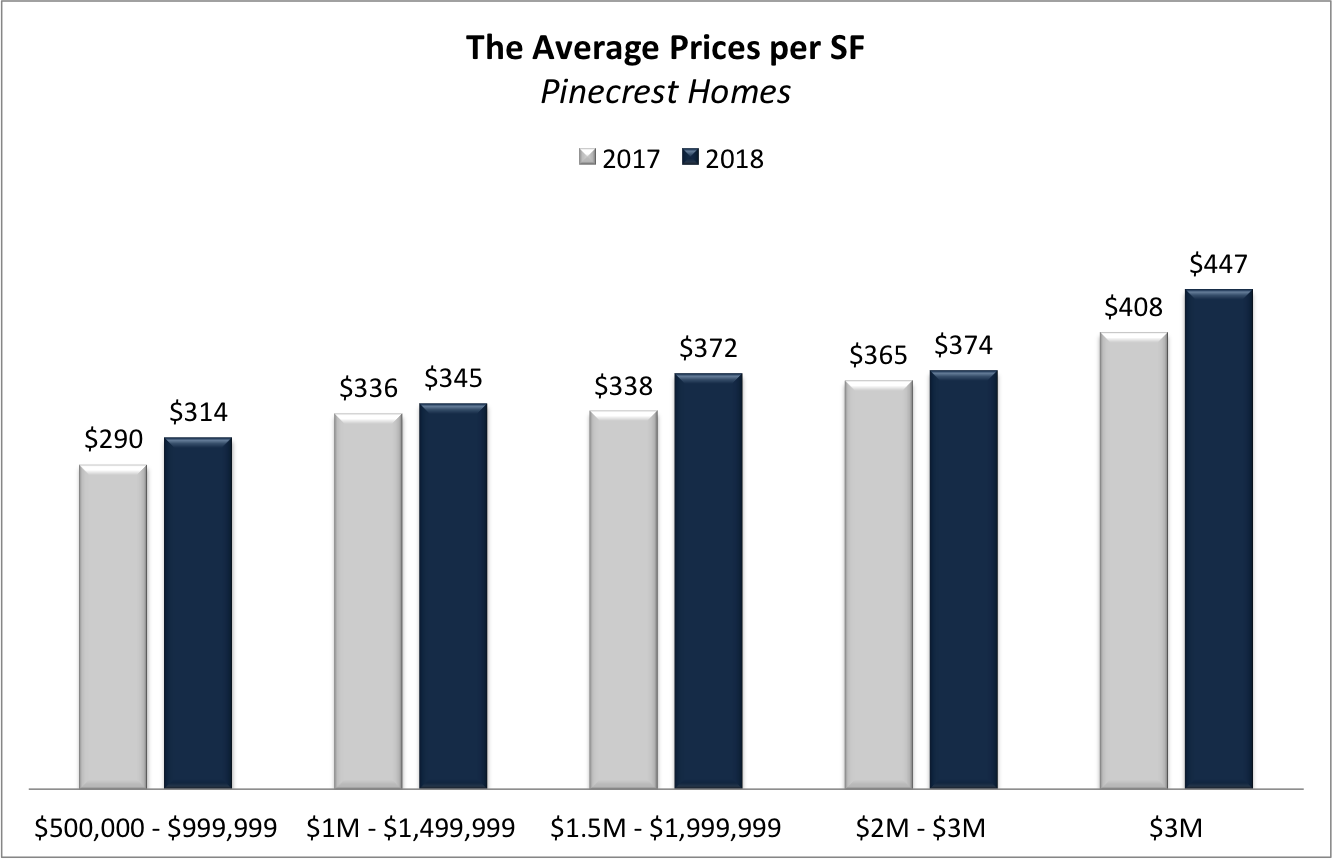 When we look at the price range distribution we see that not many changes have happened between 2017 and 2018. Luxury properties of $2M+ increased their market share from 15% to 23%, while the $1.5M saw a slight decrease in market share. Looking at the active listings we see that almost half (47%) of all current listings are in the $2M+ market. The lower priced homes of $1.5M and less are seeing a low market share (40%) in the active listings, while these are the properties that are most sold representing almost 75% of all sales.