The Palmetto Bay Real Estate Market Report 2019
The Palmetto Bay Real Estate Market Report 2019 – The Last 6 Months (June till November 2019)
David Siddons and our Palmetto Bay real estate expert and resident Cristiane Buzolin spent the week analyzing the Palmetto Bay  real estate market to provide our readers with a clear overview of what has happened in the last 6 months, what trends we are seeing and what we expect from this market in the months to come.
Observations in the Palmetto Bay Real Estate Market below $500,000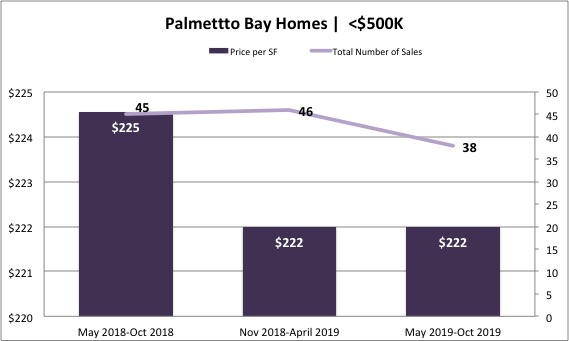 Fast Facts
24 Active Listings (6 already with contract)
41 Closed sales
3 Months of inventory
With three months of inventory we are looking at a strong sellers market.  Furthermore the average days that properties stay on the market is only 83 days. Taking a 45 day closing into account this means Palmetto Bay homes in this price range go into contract almost after one month. The average difference between original listing price and sales price is only 7%.
Advice for Buyers: Get your pre approval letter as soon as possible and don't wait to present your offer as the house might be gone soon.
Advice for Sellers: Buyers are attracted to updated homes so if your house is not updated, price it correctly and use the right marketing strategy to attract attention to it.
Observations in the Palmetto Bay Real Estate Market between $500,000 and $1M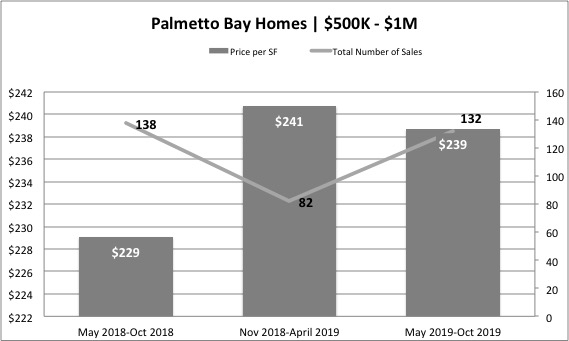 130 Active Listings (19 already with contract)
147  Closed sales (20 properties pending)
5 Months of inventory
Properties stay on average 125 days on the market before being sold. With an average closing time of 45 days we see that the average home goes under contract in 3 months. 63% Of the inventory is on the market for less than 180 days, and the product that is not moving are the ones that are not remodeled and overpriced. The average home sells for 7% less than its original asking price
Advice for Buyers: if you are willing to remodel a home you might find it easier to get a better price, as the homes that are not remodeled take longer to sell than the updated ones and sell for a lower price per SF.
Advice for Sellers: Hot areas at the moment are North Palmetto Bay and homes around schools like Palmer Trinity, Alexander Montessori and Westminster. If you are not in those areas, it is strongly advised you price your property correctly so you don't miss out on buyers.
Observations in the Palmetto Bay Real Estate Market of $1M+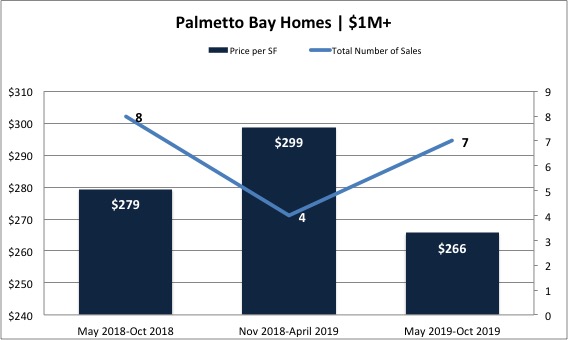 12 Active Listtings (1 already with contract)
9 Closed sales (2 under contract)
8 months inventory
The preferred product is located in gated communities like Old Cutler Grove, Old Cutler Cove and Paradise Point. All of these communities have access to the water. In this sub-market with an average sales price of $266 per SF, the average home stays on the market for 230 days and is sold for 12% less than its original asking price
Advice for Buyers: Value quality over quantity, it is important to pay attention to details and finishes in order not to overpay. Also be aware of the different areas with regards to price per SF; contact us for more details!
Advice for Sellers: This is still a balanced market, but that does not mean that you can overprice your property, the average price per square foot is $266 so don't go over this threshold it if your house is not a new construction or not located in a gated community.