Miami Real Estate – The over-the-top luxury of the Miami condo market
 Miami Real Estate is offering extreme luxury in order to keep buyers satisfied
How to attract buyers that are used to the very best?
Miami luxury condos seem to have no limits in the level of service and amenities they offer. When at one point it was luxurious to have high ceilings, rooftop pools and a sauna, these days, this doesn't cut it anymore. Miami buyers are extremely spoiled and Miami developers have to come up with new and more luxurious features every day to beat the competition.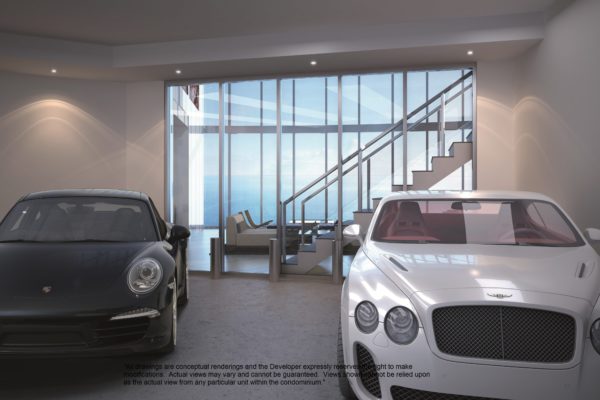 What do we have these days to attract the world's wealthiest?
What about private balcony pools, on-site nail stylists and chefs, summer kitchens, cigar lounges, dog walkers and an elevator just for your car (no need to park it yourself by the way- it all goes automatically)
Miami Luxury Condos – Its more about the lifestyle
Miami's luxury condo market has seen a huge increase in demand mainly from South American and European investors and lately as well from New Yorkers and Chinese investors. These buyers often bring high amounts of cash into the market (for South American investors, Miami real estate is often seen as a deposit box, besides being an investment) and they have a wide variety of ultra-luxurious condos to choose from. So not only are they used to the highest levels of luxury, they also have the right to be picky given the multi-million dollar checks they bring to the developers.
Having worked in real estate for almost a decade, I have seen a fair share of new luxury project pass by. Residences seem to have changed little, apart from more luxurious or fine finishes.
What has changed the most are the services and amenities in and around the building. It seems these days its more about the full-service, resort-like lifestyle than about the unit.
Miami Luxury Condos and their bragging rights
Here are some of Miami's special services and amenities that provide its buyers with the best possible lifestyle or unique features
The Turnberry Ocean Club in Sunny Isles Beach will have three full stories of amenities. The "Sky Club" will feature a restaurant, two bars, a yoga studio, a nail and blow-dry salon, as well as cantilevered "sunrise" and "sunset" pools that jut out from the building on its ocean and bayfront sides.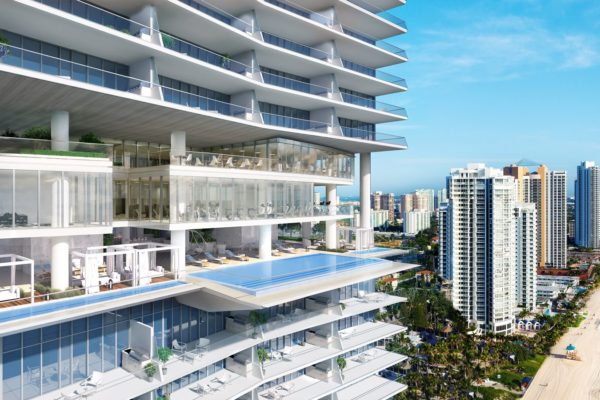 At the Ritz-Carlton Residences in Sunny Isles Beach, developers Fortune International Group and the Château Group are offering services similar to those of a South Beach hotel, including a restaurant, bar and pool lounge connected to the beach, a dog-walking and pet-grooming center, and a private yacht available for charter.
Residents of the two towers at the Estates at Acqualina in Sunny Isles will be able to bowl, go ice-skating, play virtual golf and drive a Formula One race via simulator — all elements of a 45,000-square-foot complex devoted solely to amenities. Developer Jules Trump has dubbed one of its floors the "Circus Maximus."
At Palazzo del Sol on exclusive Fisher Island, where a penthouse recently sold for $35 million, residents will be able to take advantage of private massage rooms, an on-call butler and fur storage.
The team behind Biscayne Beach Residences, between 29th St. and 30th St. on Biscayne Boulevard in Edgewater, has created a man-made, sandy beach on 344 feet of bay front.
At Paramount Miami Worldcenter, a 60-story tower going up alongside the $1.04 billion Miami Worldcenter mall in the Park West district of downtown, developers will plant a six-acre athletic complex on the mall's roof. The outdoor space — nine stories in the air — will include a soccer field, two tennis courts and a running trail.
Brickell House, being developed by Harvey Hernandez, debuted its own robotic parking system in November. Residents simply drive in, park their car and scan a keycard before an automated lift whisks their car away to a parking space.
At the One Thousand Museum tower on Biscayne Boulevard, each unit will come with a safety deposit box in a bank-style vault next to the building's security room.
The use of big brand names to get buyers to invest in Miami real estate
The use of 'Starchitects' to bring fame and status to a project is almost taken for granted these days. Miami pre-construction condos are now using next level branding to attract the uber-wealthy. The newest condos are now being branded with the biggest names from the automobile, fashion and hotel industry.
Hotel / Hospitality brands and Miami real estate
Big names from the hotel and hospitality industry are making their way into Miami offering residents that famous 5 star service and lifestyle. No less than 2 Ritz Carlton branded towers are being constructed at this moment, one Ritz Carlton in Miami Beach (this project even offers 15 stand alone villas) and one Ritz Carlton in Sunny Isles. In addition to Ritz-Carlton, the Four Seasons is entering the residential condo market by providing their name to the Surf Club Residences in Surfside.
Finally, the famous entertainment and hospitality group SBE gave their famed SLS hotel brand name to the SLS Residences in Brickell.  The condo sold out in a heart beat and the SLS LUX residences were announced.  As the SLS hotels partner with some of the world's most renown chefs, the SLS Residences will features 3 major restaurants in the ground floor: 1. Katsuya 2. Michael's genuine cuisine 3. Bazaar by Jose Andres. Besides this, residents of SLS and SLS Lux will have exclusive access to Miami Beach hotspot "Hyde Club".
Fashion brands and Miami real estate
This is a fashionista's dream coming true. When wearing a branded bag on your arm just doesn't cut it, you come to Miami and you live in an Armani or Fendi branded condo. Armani as well as Fendi announced brand new luxury condos in ultra-luxurious Sunny Isles Beach. The spacious Fendi Chateau Residences come with private elevators and foyers for all residences. Distinctive materials will be used for the bespoke Fendi Design that seamlessly reflect FENDI's highest standards. The Armani Residences in Sunny Isles have released very limited information but that didn't keep buyers from investing in the Miami luxury condo. The project reserved 80% after the first week of its launch.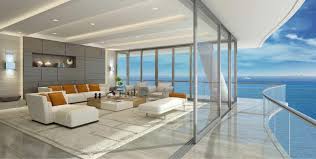 Automobile Brands and Miami Real Estate
Well, this is only the Porsche Design Tower, but this tower is worth having a category by itself. Besides extremely luxurious residences, of which more than half come with a private plunche pool on the terrace, this tower has a car elevator that will allow you to park in a clear "sky garage" next to your very own condo. Although these residences don't come cheap you can say that you live in the first (and only for now) Porsche branded residential tower in the world and you can rub elbows on a daily basis with 2% of the world billionaires who are said to have bought in the building.
Maintenance Fees
Buyers can expect to pay heavy maintenance fees for the amenities, as well the 24/7 security that has become standard. Maintenance fees are paid per Sq.Ft and can go up to $1 or $2 per Sq.Ft.  Monthly fees for larger units at the highest-end projects can run more than $8,000 per month.
A brand name does not stand for a good investment!
When investing in Miami luxury condos one should be aware that a brand name does not stand for quality. Most of the above condos provide great and distinctive features that might set your investment apart from others, but one should not be blinded by the luxurious features and therefore take quality for granted.
Always use a good buyers agent and someone who can compare the different projects with one another before you get into contract!