The Most Important 20 Lessons Learned From 10 Years in Miami Real Estate [Part 2]
If you are reading this before reading part 1, that's ok. I did not write my 20 lessons in order of most important nor did I write part 1 for buyers and 2 for sellers. What you will find though is that a good number of these lessons connect to other lessons. Essentially, the psychological framework of buyers and sellers is interwoven. A buyer and a seller will make many connected decisions in order to come to a conclusion. The market is just an accumulation of 1000's of physiological minds working and thus forming patterns of behavior.  It has always been my belief that to work as an effective agent you need to know how to recognize these behaviors and patterns and work with them.
I hope this blog further helps serve as words of wisdom to both buyers and sellers and help them make better decisions.
11) The cheap becomes expensive
All too often I have seen new homes get built and come into the market for sale. Spec homes are homes built by developers to sell. These developers are not building for themselves and so they end up finishing with as cheap finishes as possible and they will try and divert attention towards some elements at the cost of others. People buy homes, not houses. A possible reason can be explained by lesson no 19. Time is a currency too! and many buyers don't want the hassle to finish a home.
12) Zillow is the Tin
man
from the Wizard of Oz
 Zillow is not to be feared, they are a national website. They have automated systems to predict market movements, but when all is said and done they are limited. Their system cannot feel, and buying is as much about feeling as anything. They have some very useful elements, but they are not without flaw and alone are not the solution to a successful sale or purchase.
A Brain is needed. Analytical understanding and statistical knowledge is very important. It could be said that Zillow possesses this attribute. So does a number of other businesses. mostly tech-driven businesses. But they are one piece. Precise and accurate analytical reports cannot be accurate if they don't take into account the 'human factor'.
You will notice that when I write my reports I have some 'Charts and Graphs', but then a whole lot of 'social narrative'. This is where I talk about 'why' things happen, but just what and how things are happening. I often go into the mindset of the market. The accumulative patterns and trends I see from the human experience. Read more about Zillow is the Tin Man from the Wizard of Oz.
13) It's not what it is, it's what it is perceived to be! 
This is not meant to be some kind of Dala Lama-esque mystical comment. It's more what I have noticed after having sold hundreds and hundreds of homes and condos; there is a pattern. The properties that have done the best and got the highest price per SF were the homes that were the most completely finished. This is not to say that they had the highest amount of money spent on finishes, although it's certainly true to complete a property well, you need to spend money and good quality finishes. Staging, wall paper, wall units, window treatments and closets all give the feeling of a complete home. This is what truly sells for the best price and sells fastest. Don't sell a home empty, make sure it's staged to get the best price.
In short: Building a home and not spending that additional money on landscaping, build-outs and staging while thinking that people will be able to 'imagine' how it will look you will have to do at your own peril! You will not get the best price, and that saving you think you will make by not spending that extra $50,000 – $100,000 will cost you 3 times that when time comes to sell.
14) Collaboration is everything – A Team has helped me appreciate the bigger picture
 Markets don't sell in a vacuum. You need to read the markets, all the markets and that is why teams are important. Territory managers and experts with the same eye to indicators are very helpful in reading the market and helping buyers and sellers. I have different teams. My direct close quarters team, my team of Douglas Elliman, my team of other top producers and industry experts. We all draw from each other. Sellers and buyers migrate.
15) There is a reason why there are No Ferrari Dealerships in Somalia!
Location, Location, Location. We have all heard it and we all know it. Typically you don't want to be the most expensive home in the neighborhood and in the same way, if you are looking for a solid investment opportunity try and find the cheapest home in the prime neighborhood. Real estate, like water, finds its own level and this is the reason why when you read my reports you will notice that I usually reference the range / band width in the market (the lowest price per SqFt and the highest, always trying to keep my clients within the range).
16) If your going to be an Expert be an Expert.
 To truly know a market means being able to know by heart the number of key sales in the neighborhood at that price point and the months of inventory. Understand urban development and how it works, including zoning laws and changes. Know what is growing the market and what is limiting the market. For me education is key! I feel I learn more from writing my reports and articles than I do from those I am reading. It has forced me to re examine pre-conceived ideas and challenge theories and large scale group misconceptions. Which leads me to my 17th lesson.
17) When choosing a buyers agent chose the agent with the best market knowledge; both on and off market! 
Today buyers need less help finding properties, but more than ever they need help understanding their true value and guidance through the quagmire of good and bad properties. In addition to knowing what is on the market I have focused much time on reaching out to off-market sellers on a weekly basis. Those who are not ready to list immediately, or want to keep their sale extremely private for various reasons have allowed me to include their properties on a growing database of OFF-market properties. As one of my clients stated on video "David exposed me to many more properties than were listed on the MLS. Allowing me to shop from the whole market, not just some of it".
18) When choosing a sellers agent chose the agent with the strongest digital footprint and the ability to communicate most effectively to the right audience.
It still surprises me that people who have the largest part of their wealth portfolio tied up in their personal property will chose a friend who just happens to have a real estate license. You would not trust your other investments with that person so why trust your real estate? The person best equipped to sell your home is the person with the best (digital) marketing, period. Why? Because 98% of purchases start online.
19) There are two currencies in Real Estate. The first is Money, the second is Time 
Once I transitioned from selling sub $2,000,000 properties to the higher level of $2M – $5M properties, I came to understand how motivations for both buyers and sellers changed when the net worth of the client went up. Learning a client's currency is something we have learned to get good at understanding. It has also been an important lesson in explaining to sellers who sometimes have rather flippantly told me "I know the condo is not remodeled, but that's easy. It's $200k to do everything, so lets list at $200k less than a finished product". This is a prime example of someone who makes a mistake of understanding motivations of buyers. Buyers can be put off not just because of the cost, but the time it will take to complete the task.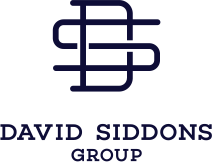 20) The brokerage does not define the agent. The agent defines the agent.
I have friends and close associates that I trust and work with across MANY brokerage houses. Today the agents personal investment and skill defines if they should and do get hired. If you hire an agent who spends more time telling you that they should be hired because of their brokerage and less on their personal investment and skill set, then you have a serious problem!