The Miami Neighborhood Economic Health Meter | An Exclusive New Tool to Measure Your Area's Economic Health
What is the Neighborhood Economic Health Meter?
The David Siddons Group developed this tool as an index to measure a neighborhood's economic health. Using the human body as the perfect metaphor, you can measure a person's health, but you cannot guarantee someone will always stay healthy. This neighborhood health score indicates the current economic health of an area and its likelihood to fall ill or to be susceptible to illnesses. So this score does not predict the future, it merely provides the current status of a market and provides you with an indication of the market's defense mechanism aka: its strength to process future hits. It is not about bear or bull markets. It's about the market's elasticity;  about robustness and resilience of the market against economic change. A low score can present a world of opportunities at the right offer. 
We used the below real estate indicators to measure the Neighborhood's Economic Health Score: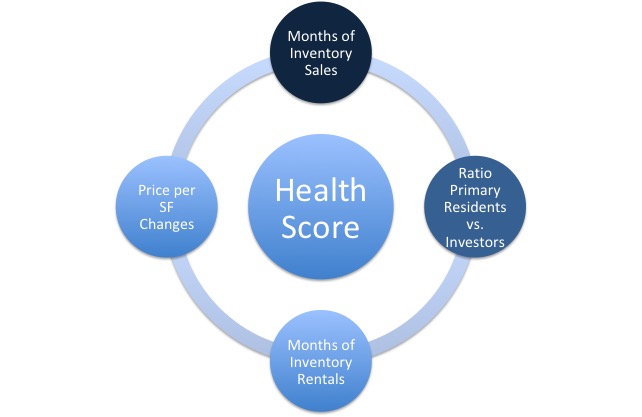 Real Estate Indicators Explained
Below we explain for each indicator why that indicator /category is important for the health score and how me measure the category
The Final Score; The Neighborhood's Economic Health
The score card goes from 1 till 100. 100 Will be an impossible number, this will never happen and the market is too good. A market with score 75 is a really good market worth buying into. In less healthy markets we still have healthy product and it all depends on the price. For many investors, these markets offer excellent opportunities to get top product for a discounted price.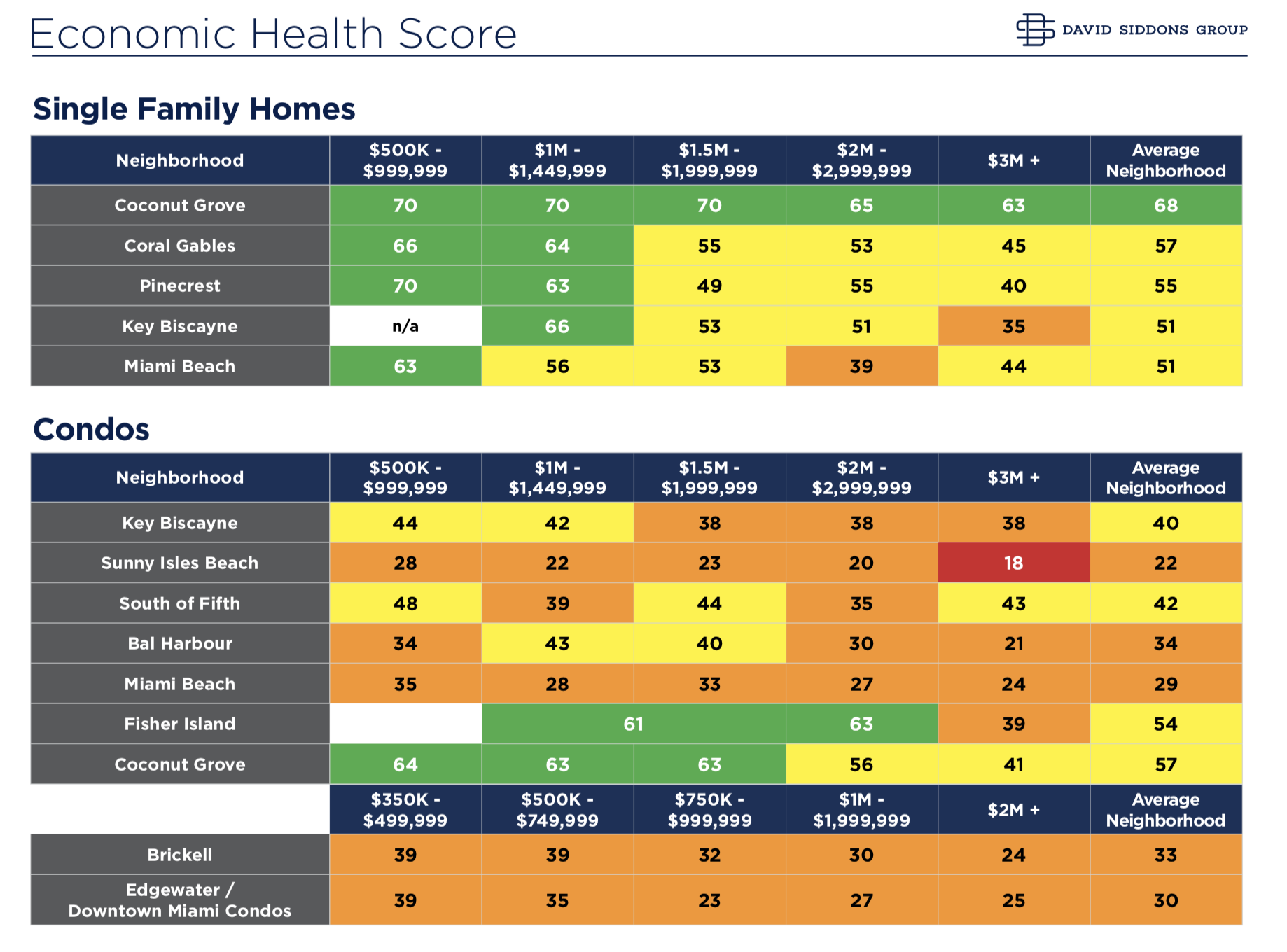 The score provided here is an average of all the different scores within a neighborhood. We gave each of the 5 price ranges per neighborhood a score and took the average from these 5 scores. The different price ranges might vary significantly in score. Furthermore, each score comes with an explanation to put things into perspective.  Please sign up for our 2019 Miami Real Estate Forecast to receive all the details on these different health scores.