The Latest Trend in the Brickell Condo Market in 2021: A High Demand for 3 Bedroom Units
 Large 3 Bedroom Brickell Condo Units are in Demand with Relocation Buyers
The Latest Trend in the Brickell Condo Market in 2021: A High Demand for 3 Bedroom Units. The David Siddons Group recently sold this 4 bedroom condo at Asia Brickell.
A High Demand for 3 Bedroom Units Spearheaded by Relocation Buyers
Much has been published about individuals relocating to Miami "en masse", particularly from the Northeast and New York city. We at the David Siddons Group have in fact been flooded with requests across all of South Florida. In Brickell in particular, we receive 2-5 daily buyer requests from established and serious buyers.
Our 2021 Brickell pipeline and client portfolio includes professionals and Executives in Investment Banking, Private equity, Biotech, Management Consultants and Doctors with established practices to just name a few. Interestingly only a small subset of them are relocating because their company is asking them to physically move. While we have company relocation cases in industries like Hedge funds and Pharmaceuticals, most of the buyers have decided to buy a second home or make Work-from-home a long term decision choosing Miami as their desired home.
That may explain why many of the Brickell and Downtown relocation buyers are looking for 3-bedroom units to accommodate small families in need of in-home remote offices and accommodation for the occasional visitor. This is a different profile to what we've traditionally seen in Brickell where most buyers and developers have focused primarily on one- or two-bedroom units. A trend that had been strengthened as properties get more expensive and developers have to focus on smaller floor plans to offer units to buyers at attractive price points.
This is where buying gets tricky as the 3-bedroom offer is quite limited in Brickell, even if you can be upwardly flexible with your million-dollar budget. Things get even trickier if you -as most buyers- seek a brand-new building with ocean views -as promoted in social media and the collective ideal of living in Miami.
The fact is the list of new construction buildings (2016+) where you can find multiple options in the 3-bedroom category is limited to 1010 Brickell, SLS, SLS LUX and Brickell City Centre's Reach & Rise; with options being drastically limited if you'd like to keep you budget under $1M.
The SLS Lux Condo in Brickell is one of the few new construction buildings (2016+) where you can find multiple options in the 3-bedroom category.
Of course there are additional units at 1080 Brickell (The Bond), Flatiron and Brickell Heights East and West where the bulk of the units are 1 and 2 bedroom and thus the 3 bedroom offer is limited.
Most buyers come to Miami with a vision of water views from their home, and rightly so! The challenge for 3 bedroom and even smaller units is that most of the newer buildings are a couple blocks from the ocean and thus it is unlikely you'll get great views unless you're willing to pay a premium.
So what should buyers do? First, if you are lucky enough to get a 3 bedroom in a new building with views for under a million, grab it, they won't last long as demand is booming and new construction in the foreseeable future is not likely to address it. For example, recently we were able to get SLS Brickell #2705 for one of our NYC clients who got it at a great price. But this is an exception.
What else for buyers? Increasing budget will help, but not a lot. What might help is getting into tradeoff territory and sacrificing views or, our recommendation, exploring older but quality buildings like Tequesta and Carbonell on Brickell Key,  Jade on Brickell or even going a little north to a quality building with great views and awesome finishes such as 900 Biscayne. For larger budgets there is always Asia, Santa Maria, Bristol or pre-construction condo Una.
The Brickell Condo Market in 2021: Selling your Brickell Condo Unit
So, what if you are a seller or thinking about options for the 3-bedroom condo you own in Brickell? You are in luck and you should talk to us as soon as possible. Your unit is desired and we will have buyers for it! Contact David or Adriana for more information.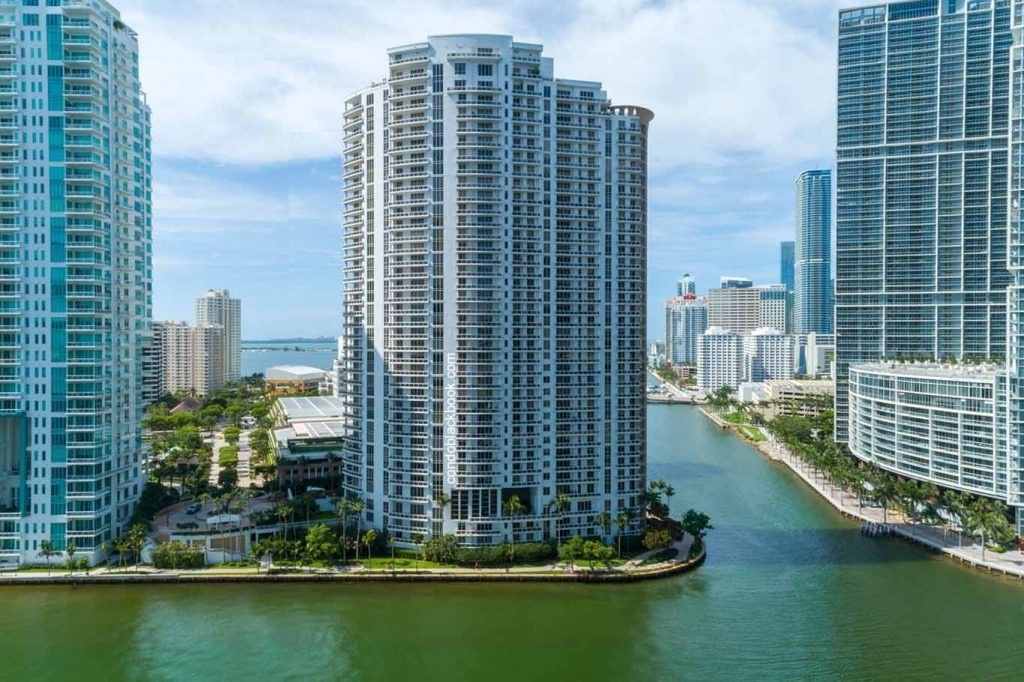 Please fill in your details and David Siddons will contact you
Get our

Newsletter

No Thanks
Get the latest news from Miami Real Estate News
Email to a Friend
Recomend this to a friend, just enter their email below.
Your email was sent succesfully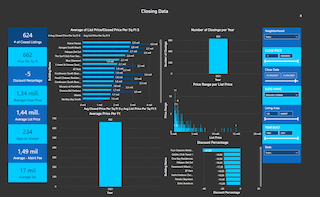 COMPARE WITH CONDOGEEKS