The David Siddons Group Is Included in This Year's WSJ Real Trends America's Best Real Estate Professional List
The David Siddons Group is ranks number 7 in Florida for highest Sales Volume.
RealTrends + Tom Ferry today announced the 16th annual The Thousand list of America's top 1,000 real estate sales professionals and teams. RealTrends + Tom Ferry The Thousand, is an annual, national awards ranking advertised in The Wall Street Journal. Designees are recognized as the top .07% of more than 1.4 million licensed Realtors nationwide.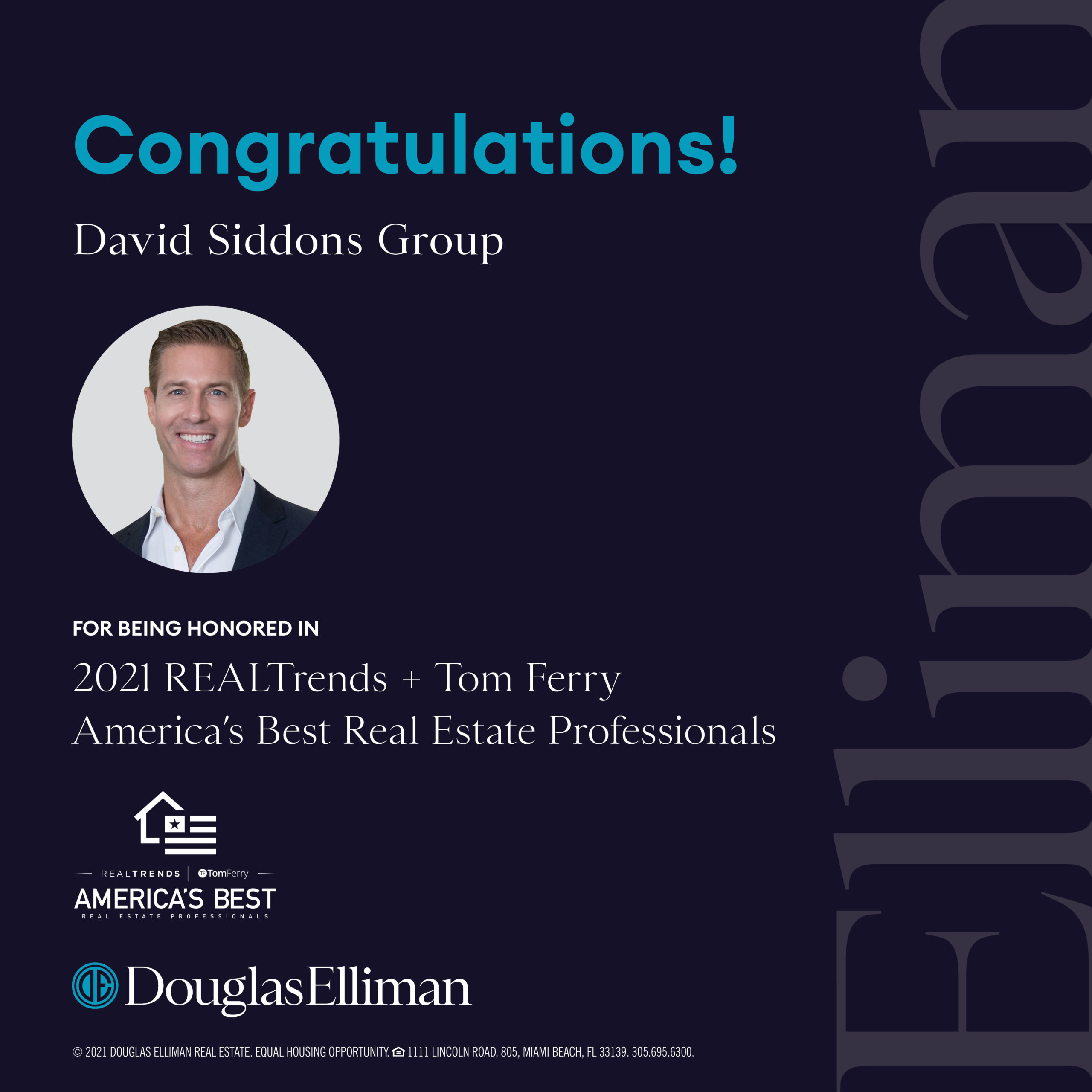 Our Sales in 2020 and 2021
With $144M in sales in 2020, The David Siddons Group is ranked number 7 in Florida! In 2020 the David Siddons Group closed 55 properties with an average of $2.6M per property. We are truly honored to be included in this list and we would like to thank our clients and loyal readers and followers for their trust in our team. In 2021 so far (As per June 15) we have already closed $156M in real estate with $100M in pending deals.
A South Florida Real Estate Team
To learn more about the David Siddons Group please visit our website luxlifemiamiblog.com and learn more about our unique marketing, our market reports or search directly for Miami properties for sale. The David Siddons Group is active in Miami, Fort Lauderdale, Vero Beach and the Palm Beach area. This is your one-stop shop for all your South Florida real estate related matters.