The Brickell Condo Market Report 2019
The Brickell Condo Market Report 2019 – The Last 6 Months (April till October 2019)
David Siddons and our Brickell condo expert and resident Fernanda Zomignani spent a week analyzing the Brickell condo market to provide our readers with a clear overview of what has happened in the last 6 months, what trends we are seeing and what we expect from this market in the months to come.
Observations in the Brickell Condo Market below $1M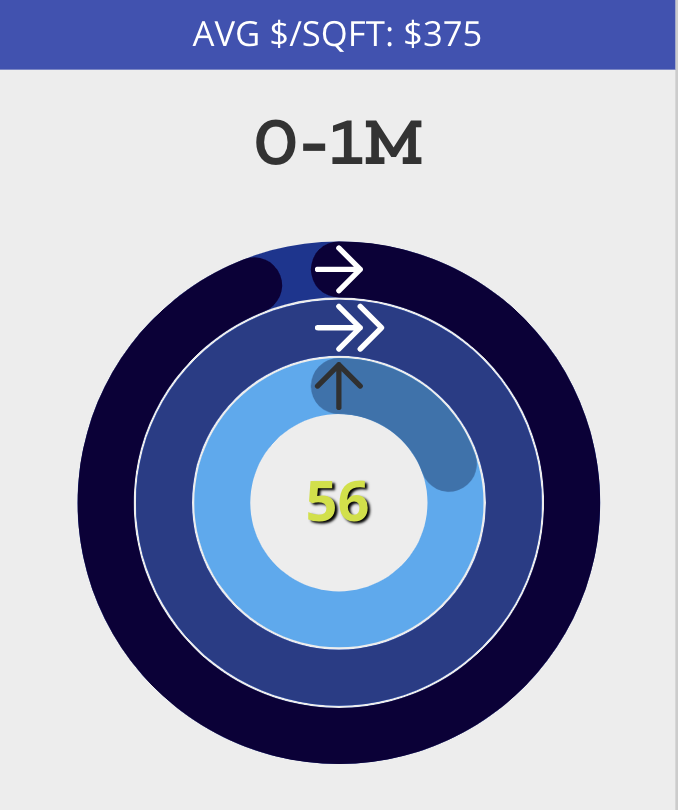 In the last 6 months we saw 562 units being sold
76% (427 units) were sold with a price tag below $500K
46% of these were studios or 1 one bedroom units.
Currently (as per Oct 1, 2019) there are 1,502 units listed for sale.
In general we see that Brickell's condo units are being heavily discounted. Interestingly we see the most impressive discounts with the newest condos. Sales at the SLS Lux generally offered discounts between 15%-25%, even going up to 35% in several cases. This condo recorded 12 sales in the last 6 months.
There are plenty of sales under $400 per SF for newer buildings (built post-2010) such as My Brickell, 1010 Brickell and Brickell House. The most expensive Brickell condos are SLS Lux, Rise and Echo, which can push you between $600 and $800 per SF.
Trends in the Rental Market
There were over 2,000 rentals in the last 6 months. That's 333 rentals per month. Comparing this to the 562 sales in that same period, alerts us of a fragile market as there are considerably more rentals than sales. There are only 776 rentals available, which means there is a lot of short term rentals taking place and a high demand for these.
The Brickell market won't support primary buyers (those who live in their own unit) until (and if) it brings more A-grade private schools to the area. Buyers will transition naturally to Coconut Grove Grove and Coral Gables once they reach a certain income level.
Good news is that 2 news schools are planned: On K12 school 'Master Academy' located in the Roads and accepting 3,000 students and the second behind Mary Brickell village.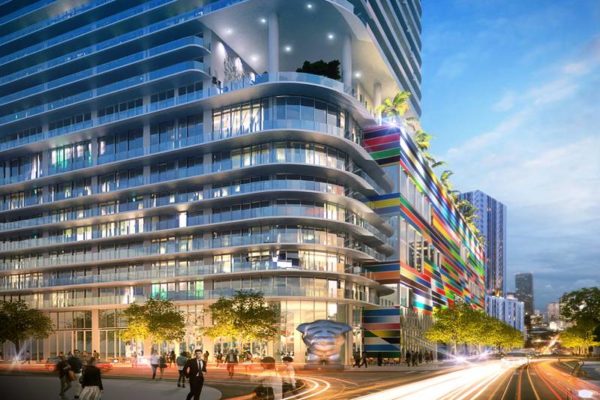 SLS Lux Unit 2505 sold for$775,000 after being listed for $1,250,000 in 2018
Observations in the Brickell Condo Market for the $1M- $2M Market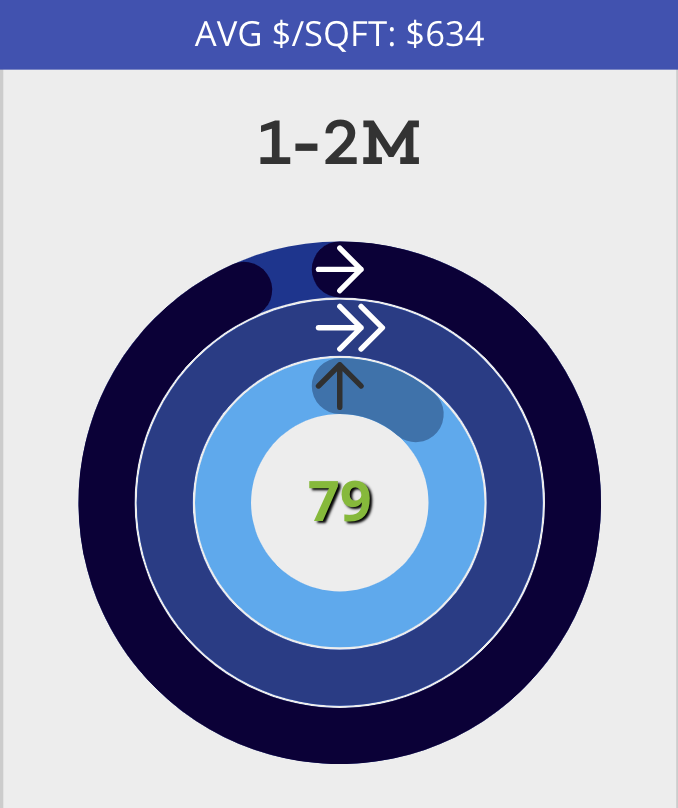 In the last 6 months w

e saw 46 units being sold
231 Units are for sale.
30 Months of inventory.
On the months of Inventory sca

le of the NEHS this price range would score just below 50
The buildings which are representing the top sales numbers and are holding the best value are building like Jade, Santa Maria, Asia, Carbonell and the Four Seasons Residences. Contrary to what many might believe these are NOT the newer buildings. These high performing condos have in common that they represent better value, offer better finishes and views and have better floor plans so unsurprisingly they draw the top prices. In general we can conclude that we have seen big discounts from 2018 Prices.
The number 1 building and top building for achieving the highest sales prices per SF in Brickell are the Four Seasons Residences. Regarding the newer condos, Rise at Brickell City Center  is clearly achieving the top prices per SF,  achieving between $750 and $800 per SF.
We have noticed that buying in pre-construction has provided for a duality of emotions in these past years. Unfortunately, not all buildings have had a successful entrance into the market. Some due to construction issues, some due to timing and a very strong dollar (compared to foreign currencies). We saw lots of owners selling at the same time, competing to each other and  to developers. Therefore, it is crucial that clients are connected to a realtor who knows exactly the history of the developer, we at the David Siddons Group have been around long enough to know exactly the profile of each developer in the market. Everything looks amazing on paper and the price can be a decisive factor, but clients needs to be informed at all times.
Unfortunately, when prices go down some great buildings suffer the decrease in prices too; Brickell City Center's Rise and Reach, 1010 Brickell and the so expected Flat Iron are examples of buildings where opportunity and timing to buy are incredible, due to its quality and unique features.
One of the best deals that happened in Brickell, was PH01 at 1010 Brickell. This unit was sold by the developer for$1,558,000 in 2017 (according to public tax records) and resold for $1,250,000.00. It is an amazing 20% discount on an incredible PH unit with breathtaking views.
Another one was unit 3012 at Reach Brickell City Center. According to public records, that unit was sold by the developer for $899,900 in 2016 and closed last in the second semester of 2019 for $760,000. Clearly a message that buyers are holding power at this moment in this real estate cycle.
Undoubtedly, the market has slowed down in the Brickell area these past 3 years. The market will recoup fast once resales will not have to compete anymore with the developers. Those developers have more marketing power, give incentives on maintenance and increase realtor's commission as motivation, hurting resale competition consequently.
So, if you are thinking about buying, this is a great time. However to really see some profit, units cannot be put for resale for the next 2-3 years. Hold tight to it, rent it out, make it income-producing if needed and wait for the next high in the next cycle.
Trends in the Rental Market
We reported 67 rentals in the last 6 months. Comparing this to the 46 sales in the last 6 months, we see that rentals outnumber sales albeit to a lesser extent than the most affordable segment of the market. With 167 rentals available, and 15 months of inventory the rental market is not strong.
To make a long story short, it is unlikely to see buyers buy $1-$2M properties for strong rental income or short term rental benefit.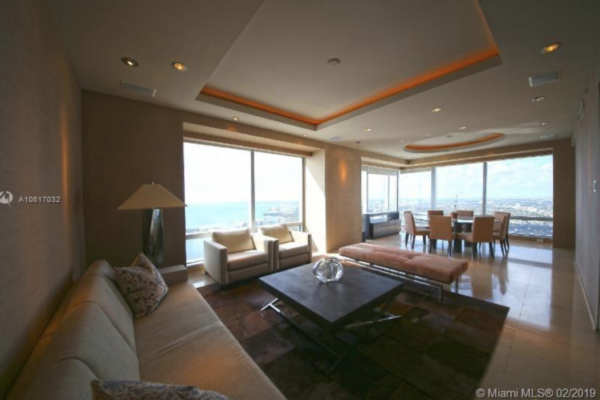 The Four Seasons Residences in Brickell Unit 66B topping in at just under $900 per SF, which sold within 7.5% of the asking price.
Observations in the Brickell Condo Market for the $2M- $3M Market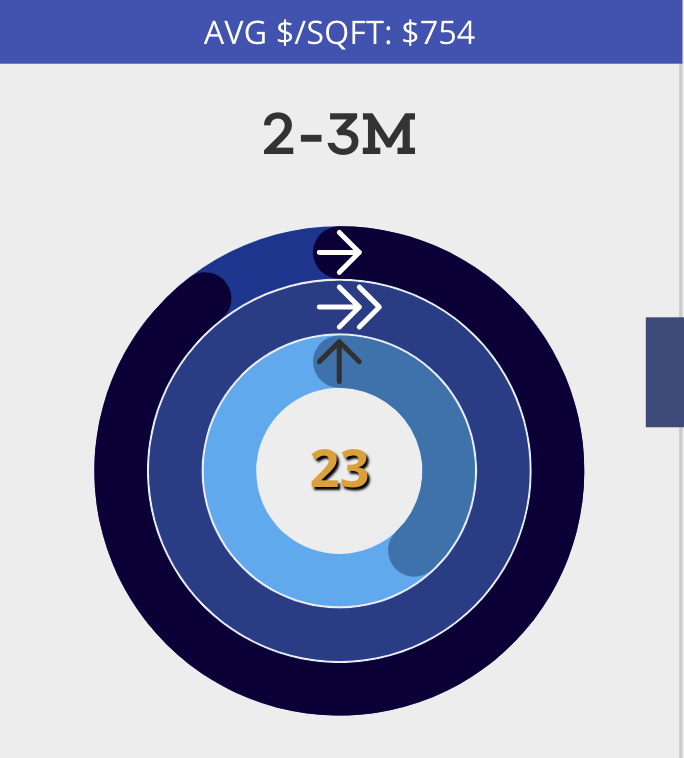 8 Units sold
41 Units for sale
31 Months of inventory
Within this price range the main players are Asia, Jade, Echo,Four Seasons, Carbonell, Bristol and Santa Maria. It is important to know that at FlatIron 8 pre-construction units were sold in the same time (sales that do not show on the MLS). This means that the pre-construction market is still most desired and competing heavily with the resale market.
This market shows 31 months of inventory, and the main players in this price range are; Jade, Asia, Four Seasons, Carbonell and Rise. The David Siddons group still holds the record for highest achieved price per SF at Carbonell for the sale of PH3703 at $931 per SF
Trends in the Rental Market
8 Rentals happened in the last 6 months and only 9 are currently available, which indicates a really low inventory of rentals. 50% Of the rentals were recorded at Echo. On account that many potential sellers cannot sell, they often rent their units to cover the costs. This price point in Brickell however, does not lend itself for the rental market.
Carbonell PH3703 achieved the highest price per SF ($931) in the history of the condo. This record sale was achieved by the David Siddons Group.
Observations in the Brickell Condo Market for the $3M- $5M Market
3 Units Sold
26 Active Listings
Of these 26 listings, 11 are listed with a price tag of $5M+ and those are units at Santa Maria, Asia and Echo.
52 Months of inventory
With a high amount of listings and only 3 sales, inventory is as high as 52 months and will take 4.5 years to absorb. For those who do not want to wait several years to sell, its time to get aggressive and price your unit accordingly.
All the units that sold were very well finished, which is a requisite in order to sell. Buyers at this price range do not want to make renovations to a unit. There was only 1 sale over $5M, which was discounted 35% from its original asking price. This sale happened at Echo.
Penthouse PH54 at Echo in Brickell was listed for $11,475,000 and sold for $8,010,509 or almost $1,600 per SF
Please fill in your details and David Siddons will contact you
Get our

Newsletter

No Thanks
Get the latest news from Miami Real Estate News
Email to a Friend
Recomend this to a friend, just enter their email below.
Your email was sent succesfully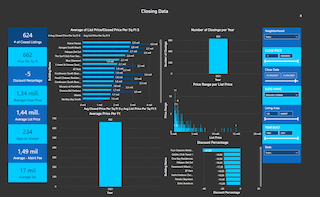 COMPARE WITH CONDOGEEKS

Meet our Team