Moving to Pinecrest or Palmetto Bay? Here are the Best Palmetto Bay and Pinecrest Schools
The Best Schools in Pinecrest and Palmetto Bay
We all know how important it is to find a good school for our children. Many people argue that the Pinecrest / Palmetto Bay area offers the best public and private schools in Miami and therefore many young parents are looking to move to Pinecrest or Palmetto Bay. As a local expert I have taken several school tours with my own family as well as with clients. Below I share everything there is to know about Pinecrest schools, Palmetto Bay Schools and other nearby private schools
PRIVATE SCHOOLS
⇒ PALMER TRINITY
⇒ GULLIVER
⇒ RIVIERA
⇒ WESTMINISTER
⇒ ALEXANDER MONTESSORI
PUBLIC SCHOOLS FOR PINECREST
⇒ PINECREST ELEMENTARY (A-Rated)
⇒ HOWARD DRIVE ELEMENTARY (7 out of 10 rating / B – Rated)
⇒ PALMETTO ELEMENTARY (A-Rated)
⇒ PALMETTO MIDDLE (7 out of 10 rating / B – Rated)
⇒ PALMETTO HIGH (A – Rated)
Private Schools in Pinecrest / Palmetto Bay
Palmer Trinity School
Palmer Trinity School was founded in 1972 as an independent, college preparatory, Episcopal day school located on 55 acres in Palmetto Bay surrounded by a beautiful landscape. Middle and High School curriculum are offered and tuition is around $33,000 per year. 740 students are enrolled and they have 100% acceptance to 4 year university. The school encourages the use of wireless laptop computers since 1999, and has 50 athletic teams. 50% Of the students are bilingual and 30% speaks 3 or more languages. For new students and parents we have access to the admissions and we can easily schedule a tour.
Gulliver School
Established in 1926 by Arthur Gulliver in Coconut Grove, Gulliver Academy was likened to the prestigious academies of the northeast and initially attracted families who wintered in Florida. In late 1953, Marian Krutulis purchased the school and then became a group of private co-educational schools from PreK through 12th grade and has 4 campuses, more than 2,200 students are enrolled and the school has 51 athletic teams nowadays:
Tuition ranges from $16,000 on PreK through $39,000 on grade 6 to 12Th (Academic Achievement Program). Gulliver also has 100% acceptance in year university. Tuition ranges from $16,000 to $39,000/year(Academic Achievement Program). The school is also very welcoming to new parents and here it is also easy to schedule a tour.
Riviera School
The Riviera School is a private, independent school founded in 1950 with two separate campuses, both in Miami. It is composed of Riviera Day School (Pk – 5) and Riviera Preparatory School (middle and high). The co-educational, college preparatory school serves students from pre-school through 12th grade with 850 students enrolled and 35 athletic teams. Tuition ranges from $10,000 to $26,000 per year and tours are available for new students and parents.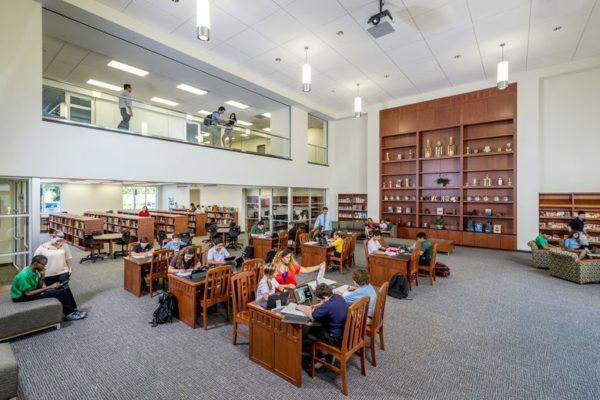 Westminister Christian School
Westminister is a private school from Pk -12 that was established in 1961 in Palmetto Bay, which provides a religious education. It has approximately 1,072 students enrolled and 35 athletic teams and also holds a statistic of 100%  4 year college acceptance for their students.Tuition ranges from $11,000 to $20,000 depending on the grade.
Alexander Montessori School
A private elementary school with 4 campuses in Miami. Founded in 1963 this day school remains the only fully accredited American Montessori Society School in Miami. Tuition ranges from $13,000 to $23,000 per year.
Public Schools in Pinecrest / Palmetto Bay
PINECREST PUBLIC SCHOOLS
Pinecrest is an excellent zipcode for good quality public schools. The city offers 5 public schools (three elementary, a middle and high school). Children go to school with their friends and neighbors and close proximity facilitates play-dates, projects and participation in after school clubs and sports.
Please refer to the map on the right hand side for more information about school boundaries ⇒
ELEMENTARY SCHOOL (PK -5th)
PINECREST ELEMENTARY SCHOOL

This school offers extended foreign language program (EFL), special education program (SPED), full time challenge program and Mandarin Chinese program that requires eligibility. The school has more than 18 clubs and la lot of extra curricular program
HOWARD DRIVE ELEMENTARY SCHOOL

Howard Drive has a Cambridge curriculum that promotes critical thinking and collaborative teamwork in English, Math and Science. This school also offers more than 15 clubs, full time challenge program, World Language program and Special Education Program.
PALMETTO ELEMENTARY SCHOOL

Palmetto Elementary offers a Cambridge curriculum, full time challenge program, extended foreign language program (EFL) and LEAP – learning experience – alternative program for pre-schoolers, more than a dozen clubs and extra curricular activities.
Pinecrest Elementary School
MIDDLE SCHOOL (6th-8th)
PALMETTO MIDDLE SCHOOL

Palmetto middle offers some signature programs like: Forensic Science Academy, Cambridge Academy, Challenge program and Special Education programs, also 3 languages (Spanish, French and Mandarin Chinese). The school has 14 sport teams and 13 clubs.
HIGH SCHOOL (9th-12th)
PALMETTO SENIOR HIGH SCHOOL

Palmetto High has 312 courses with 71 Honors and 31 Advanced Placement (AP) classes. More than 1,000 students take AP classes and a dual enrollment program with Florida International University and  Miami Dade College (off-campus). The Magnet Programs are available by application only. The school will have a extensive renovation, that will be completed in 2019 and that will update the 59 year-old facility.