The Best Neighborhood in Miami Part 2: The Best Miami Neighborhoods with a Beach
Which Miami Neighborhoods offer the Best Beach Life?
When you move to a tropical paradise like Miami, you might want to live near a beach to cool down on hot summer (or winter) days. We selected the best Miami communities for you that offer a beach within 5 minutes distance. There are however many more great Miami (waterfront) communities that are close to a beach. If you like to know more about the best Miami neighborhoods pick up the phone (+1.305.508.0899) and I'll explain you everything about the area, the real estate market and the distance to the different beaches
Miami Beach
It's almost too obvious, but we need to mention it. Miami Beach is a beachfront city and offers both condos and homes. There are only a handful of single-family homes located on a beachfront lot, so if you want those spectacular views over the ocean, a Miami Beach condo is your best option. In Miami Beach we selected two areas for you; one for condo lovers and one for those looking for a single-family home.
South of Fifth (SoFi)
This Miami Beach neighborhood located south of 5th street is home to spectacular beaches with azure blue waters. The coastline here is busy with tourists and local beach goers, but on the bright side it also offers great services at nearby hotels or beach clubs like The Ritz Carlton, Delano, SLS South Beach or Nikki Beach. Those who want to live near a beach will find South of Fifth perfect. The SoFi neighborhood is very desired for its unique location, superb views, luxurious condos and proximity to Miami's best restaurants and nightlife. SoFi is home to many high-end condos for sale, often offering excellent beach and ocean views. [Read: What are the best South of Fifth condos for sale in 2019?]. The best condo right on the beach is Continuum. Click on the link below to browse all South of Fifth condos for sale.
Nautilus / La Gorce Area
Around Mid-Beach we find the Nautilus and La Gorce neighborhoods of Miami Beach. This is the Miami Beach that is not frequented by the many tourists and the part that offers superb and often waterfront homes. There are several highly desired streets in this area with excellent properties such as North Bay Rd and Pinetree Drive with many waterfront homes and Alton Rd and La Gorce Dr with homes located on the La Gorce Golf Course. The area is also home to gated and waterfront La Gorce Island.  For those who want to live near a beach, but in a single-family home and in a more quiet and family-oriented area, this is for you! Beaches here are less flocked with tourists although still in the hotel zone of Miami Beach.
Key Biscayne
This Miami island is excellent for beach lovers. Specially the east coast of the island, where most condos are located, offers a long stretch of beach which includes the desired Crandon Park. This park not only offers a beach, but also golf and tennis facilities and unique eco-adventures. The beach here is more quiet and scenic than the Miami Beach shores and excellent for a picnic, open water swims, soccer or cycling. Key Biscayne offers single-family homes and condos. The last group mostly located on or near a beach. Some of Key Biscayne's ultra-luxury homes also come with a private beach. Browse properties in Key Biscayne by clicking on the link below.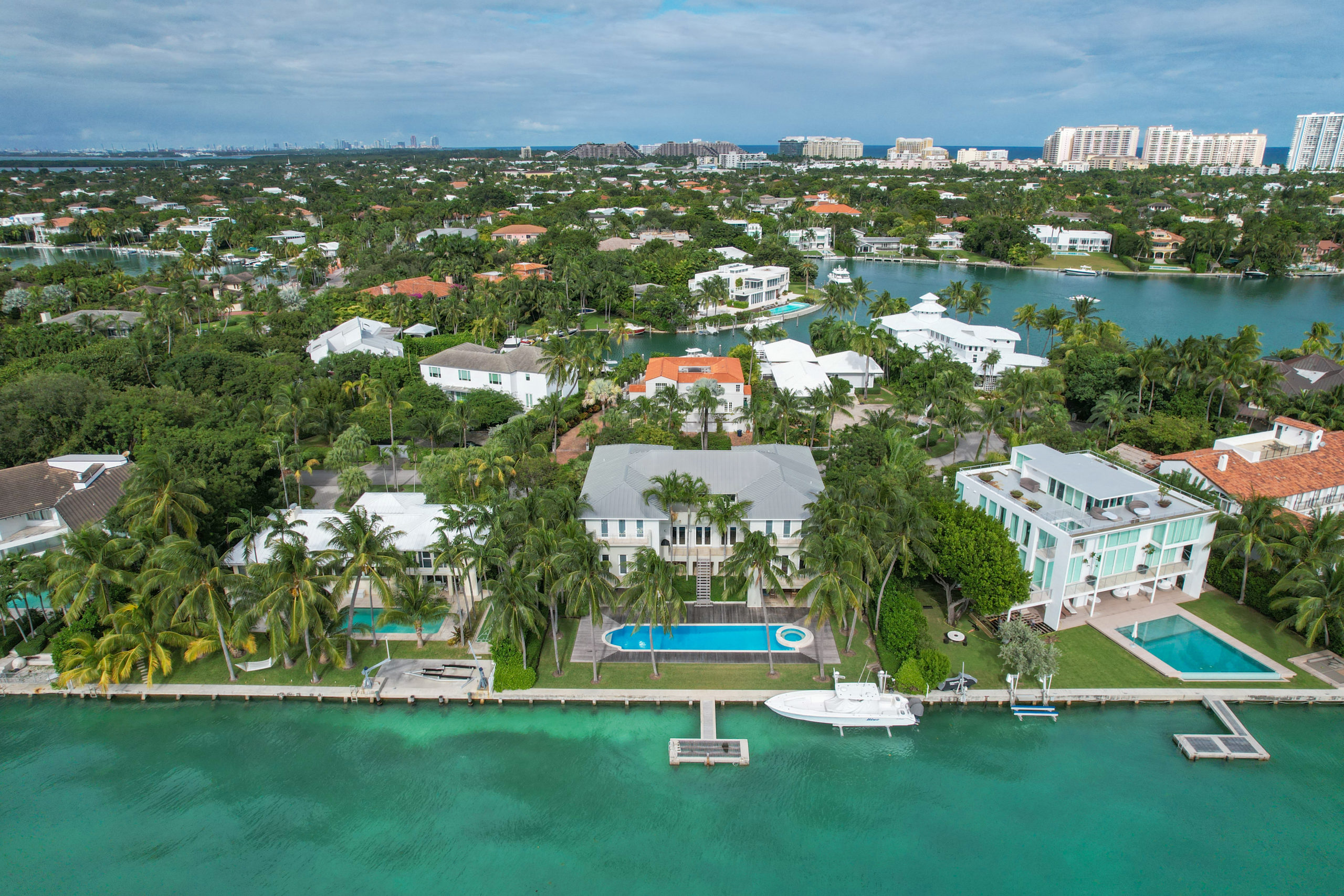 Surfside
Surfside is a small neighborhood that offers a long stretch of beach. Surfside is pre-dominantly a condo market, but also offers single-family homes. This area is really up and coming, because of the arrival of some very high-end luxury condos to the area. Here you find the Surf Club Four Seasons Residences offering the world-famous Four Seasons amenities & services and the Fendi Chateau Residences, a completely Fendi branded condo that I am really impressed with regarding its units and finishes. The entire area of Surfside is becoming more desirable and of a primary nature with people who live in Surfside all year round. Surfside is only a couple of blocks to Bal Harbour Shops, but has its own village feel, nicely away from the hotels and tourist / partygoers in neon tank tops! If you are looking for condos you might also want to consider: 87 Park (just on the cusp of Miami Beach and Surfside).
Please fill in your details and David Siddons will contact you

Subscribe!
Get uninterrupted access to our entire articles and blogs database.
Get our

Newsletter

No Thanks
Get the latest news from Miami Real Estate News
Email to a Friend
Recomend this to a friend, just enter their email below.
Your email was sent successfully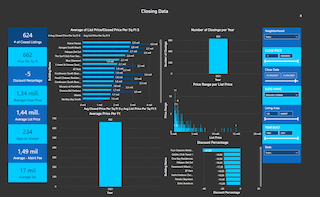 COMPARE WITH CONDOGEEKS

Meet our Team