The Benefits of Historic Homes in Miami | An Interview with an Architect Specialized in Historic Preservation
An Education on the Benefits of Historic Homes in South Florida.
There are a few aspects that set historic homes apart from all other homes, these benefits can be divided into three different categories:
Location
Historic homes are mostly built on Miami's prime land. Back in the day their owners could choose to build anywhere they wanted, as they were the key property owners and land was not as scarce as it is today. Needless to say, they chose the key locations. Because space was not an issue back in the day most lots are very large, which offers tremendous potential for expansions. 
Structural Quality of the Homes
Historic homes offer some unique and desired features that many buyers aren't aware of. Unlike brand new homes, which are often built to resell, historic homes were custom-made for their owners and generations to come. They were created with the best material and with great eye for detail. Many people confuse the word "Historic" with old and vulnerable, which is far from the truth. These home are very well built and have been able to resist hurricanes for 100 years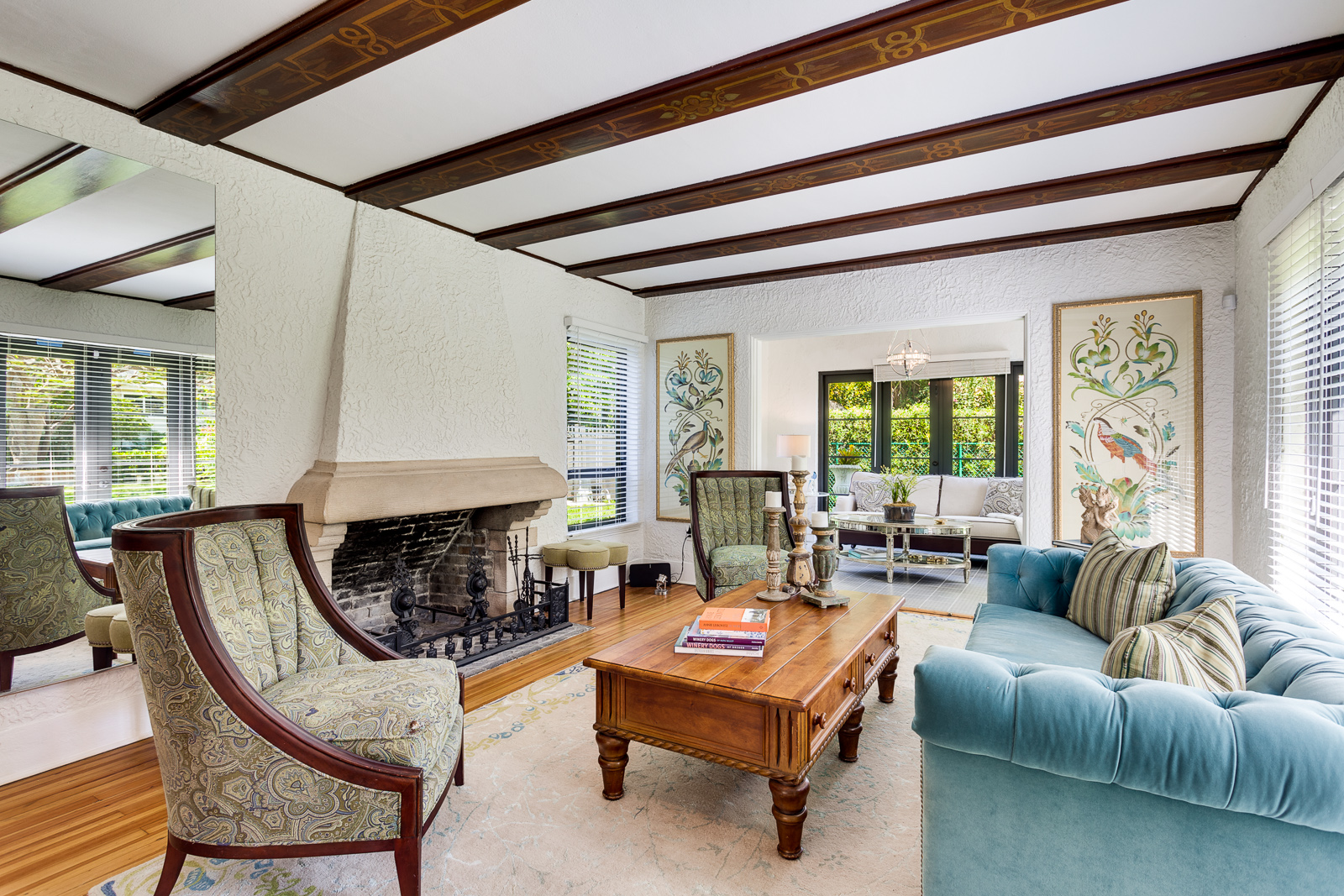 Designed for South Florida climate in the 20s, historic homes offer for natural climate control and protection with exceptionally thick walls, recessed windows and extremely strong roof tops. Another important characteristic are the typical South Florida pine floors. These floors are as hard as it can be and they are made to last.  Additional advantage: Termites don't like pine floors. We also see the use of wide windows, which provide for an abundance of natural light while also functioning as natural ventilation.
One of the most important and striking features are the open floor plans. Unlike popular believe (Admitting, I was one of them), historic homes do provide for an open flow. Ventilation was a key factor in the 20s when air-conditioning wasn't invented yet. Today this trend is revived, more and more buyers are looking for open floor plans without the formal dining room or non functional space. 
Finally back in the 20s they were very skilled at merging the outdoors with the indoors. A trend that is very desired in South Florida with a climate that calls for outdoor entertainment. 
Uniqueness of the home
Historic Homes are unique and therefore most likely to keep its value and appreciate over time. Its a simple matter of supply and demand. Mass products do not appreciate as much as unique products.  As we keep repeating in our blogs and vlogs; generic product will get crushed on resale value. These one-of-kind homes offer character defining features that are not too common nowadays. They are unique and cannot be easily replicated. They carry value even in a down market.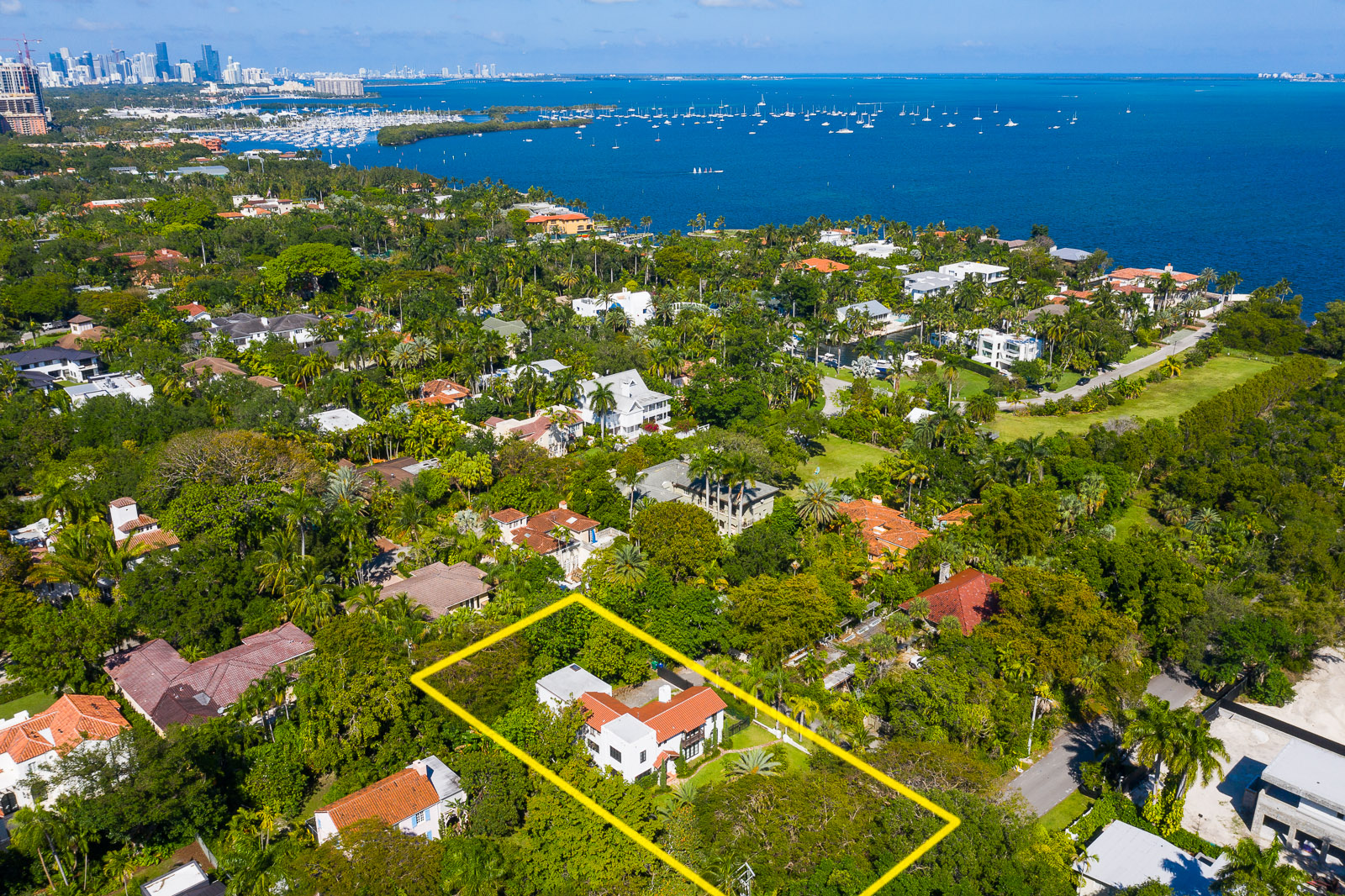 3529 St Gaudens Rd in Coconut Grove
3529 St Gaudens Rd | Our Highlighted Historic Home
St Gaudens is a typical home that thicks all of the above mentioned boxes. It is a unique and historic home on one of Miami's most desired streets that offers many of its original (and value adding) features such as an open floor plan with a natural flow, very thick walls, a stone fireplace, large windows for natural light, pine floors, wide beams, double entrance doors and beautiful moldings. 
This home currently offers around 3,500 SF and 3 bedrooms, but there are approved plans (in collaboration with architect Herbert Brito) to expand the property to 5,500 SF. The current plans include:  6 bedrooms, 6 bathrooms, a two-car garage, family room, new kitchen, double-height breakfast area and staff quarters. The expanded property will follow through on the original architecture to keep its charm and uniqueness. Herbert also respected the fact that this is South Florida and people love to bring the outside to the inside. 
The home is located on one of Miami's most desired streets, on a 18,800 SF, lush lot in a very secluded area. Most homes in the community are located on large lots, which is excellent for those who value their privacy. Despite the secluded location you are within a 5-10 min walk/car drive to Coconut Grove's center with all its shops and restaurants. Important to mention is also that this home is located on one of the highest points of Coconut Grove.
Coconut Grove is the most organic part of Miami with lush streets and great walkability. It is home to Miami's best private schools and you are close to the airport