Sunny Isles Condos for Sale | Now is the Time for Superb Deals and Discounts
Sunny Isles Beach Condos for Sale | Where to Get the Best Deals?
One of our buyers recently asked us where we see the best discount opportunities in Sunny Isles. As you might know, Sunny Isles is experiencing a very high level of inventory at the moment and many units have been sitting on the market for quite some time. While many buyers stay away for that very reason, others are trying to vulture great deals in a bearish market. As I always say; there are great opportunities to be had in a downward market, as long as you are paying the right price and are willing to wait till the market finds a balance again.
As our buyer was looking for the condo with the least movement in order to get the best deals, we decided to check which Sunny Isles condos are the most static. With other words, which Sunny Isles Beach condos are selling relatively few units compared to the amount of listings. The results can be seen in the graph below.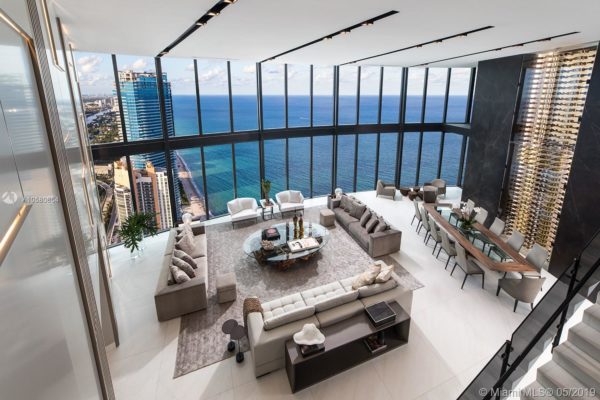 The Porsche Design tower, the ultra-luxury waterfront tower that offers a car elevator so you can can park your car in your private sky-scraper garage, has seen units sell for massive discounts.  Unit 3606 was listed for $8,990,000 and sold for $4.1M in an auction. Unit 3705 was listed for $8,100,000, then got reduced to $4,990,000 and eventually sold for $4.5M. Unit 4001 was listed for $12.8M, got reduced to just below $8M and then sold for $6,725,000. These are just a few of the massive discount deals that have been made in the building.
 We looked into the different luxury condos in Sunny Isles and compared the percentage that is currently for sale to the percentage of units that sold in the last year (12 months). We also checked the average days on the market for the current listings in that condo. This graph gives you a clear overview of which condos are seeing relatively few sales and are therefore more likely to offer great opportunities from desperate sellers. As you can see from the graph Jade Signature has one third (34% or 65 units) of its entire building listed for sale while only 3% (5 units) sold in the last 12 months. On average these 65 units have been on the market for 9 months.
Also good to know for potential investors in the average difference between listing prices and sales prices. As you can tell from the below table, 20% discounts are no exception.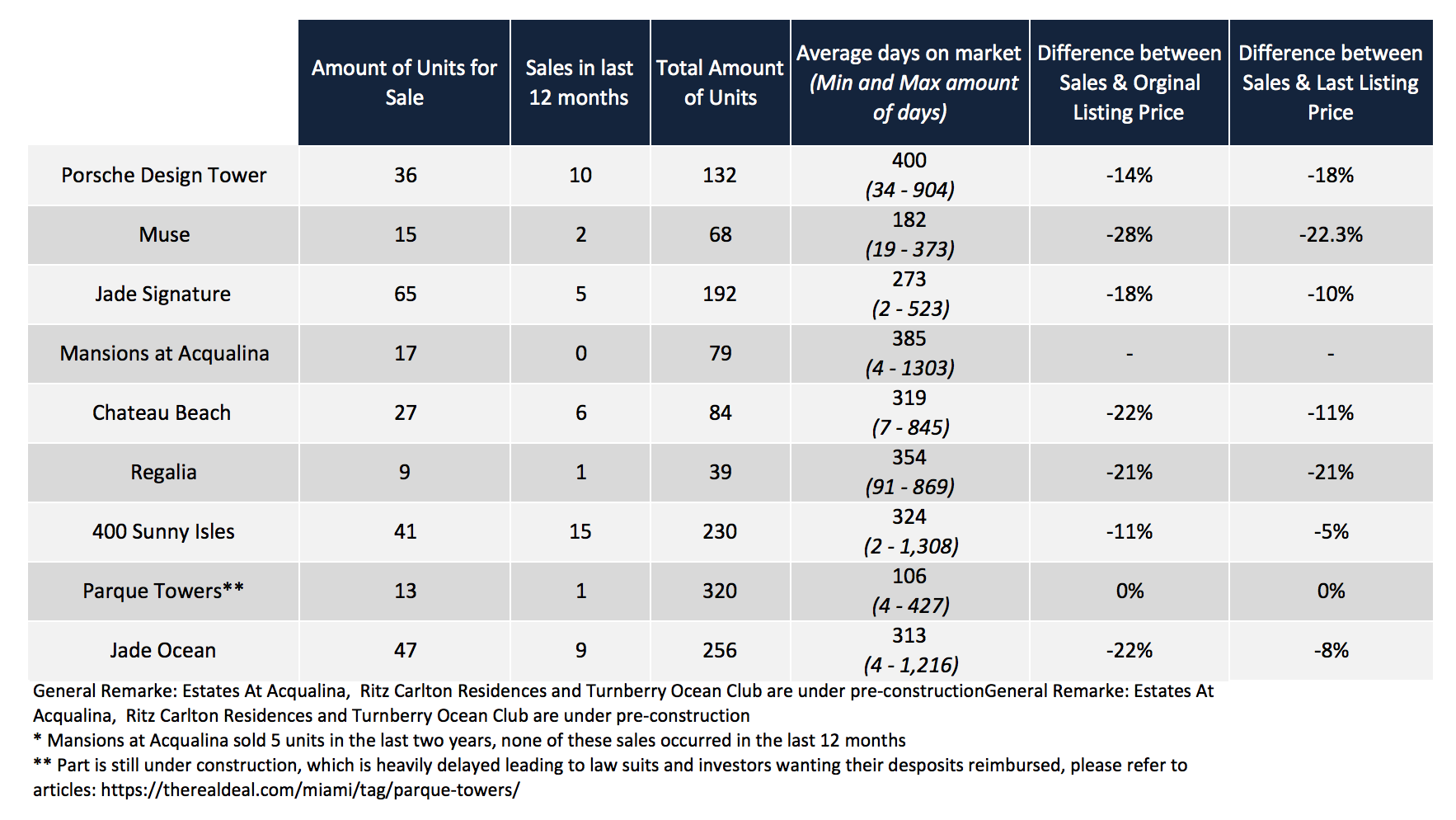 If you are looking for a good deal in one of Miami's most luxurious condo markets, this is a great time to make a move and come with a low offer. There are many owners looking to sell their Sunny Isles condo while being aware of the fact that they will need to accept a massive loss on their investment.