Should I Rent or Sell My Miami Beach Real Estate? Advice for Miami Beach Property Owners
Renting vs Selling Miami Beach Real Estate
Many Miami Beach owners are ready to leave their current home, but unsure about selling their property. They either want to keep their Miami Beach home for investment purposes or they see neighboring homes being on the market for a long period of time and not selling. This blog is to help those owners who are undecided yet about renting vs selling.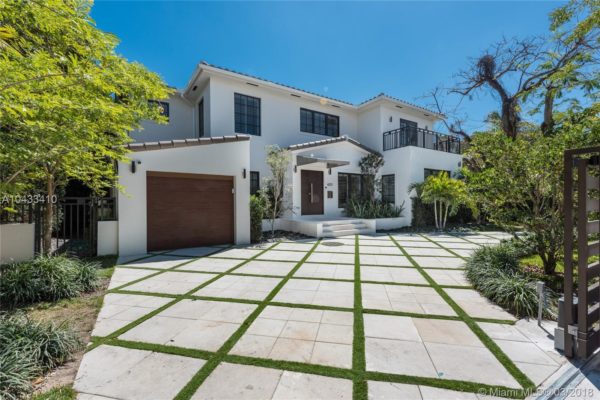 To Sell or to Rent a Property | Questions to ask
Is the market going up or going down?

In an upward market it is better to rent the unit until the market is about to reach its peak. This provides you with a nice asset appreciation, which adds to your cap return.  One big question that owners have is 'If I wait can I sell the home for more later on?"  With this in mind we often ask questions to ourselves like: "What could hurt the market?": Certainly raised interest rates, reduced benefits for homestead exemption or  "What helps the market"? Such as tax incentives for high tax states like NYC, and California.
In a correcting market, depending on how heavy the correction is, one should decide between holding on to the unit a bit longer or selling it right away before the market shifts from "Oversupply" to "Recession"
What is the condition of my home?

If your property is really nicely done, the premium you get when selling can disappear if tenants don't like looking after it, and it devalues the product.
Is it the ideal 'rental property'?

Some homes lend themselves to great returns while others are limited. Tenants don't value property in the same way that end-users do. For example, end-users will value condo elevations, finishes, views, HOA fees and financial stability of a condo much more than renters do.
Are there better properties to buy to get the same return or better, and put more money in your pocket?

Here is an example: If you own a home of $3M, you should get a $18K monthly return on your rental (Rule is $6k return per $1M invested). If you won't get that (lets say you get $12K) –  is it not better if you could own three homes in another area that would generate $5,000 each and maybe appreciate faster than your current property! In the lower price markets we cannot un-typically experience a 10% increase in home value over a year, while the upper market experiences a totally static market.
How do you feel about being a landlord?

How do you feel about a late night call "The air-co is broken" or "The washing machine is leaking". Homes are far more complicated propositions than condos. They certainly draw better income, but they are more 'labor intensive' . Houses have way more moving parts than condos, so you have to be ok with handling issues
The Months of Inventory for Miami Real Estate


To rent or to sell my Miami Beach Home?
As you can see from the 2017 and 2018 Miami Beach market data the neighborhood is experiencing a high amount of months of inventory.  The homes below the $1M mark are experiencing a balanced to a moderate buyers market. As this is the entry level in the exclusive Miami Beach market, there is a lot of demand for the most affordable homes.  Between $1M and $2M, the buyers market is a little bit stronger, but still not something to worry about. The luxury markets on the other hand see a high amount of inventory. Having said that, we have seen some homes being sold in a heart beat while others have no movement at all. Generally speaking, the buyers market is a little bit slow at the moment. If you are deciding between selling and renting we would say that below the $2M range you can go either way. The Miami Beach market is a very desired market and below the $2M range is still the most affordable section of the market. In this price range you need to see if you can get the suggested $6K per $1M invested to see whether renting makes sense.  Under current market conditions it will take 4 years to sell all Miami Beach homes in the $2M range, while it would take 10+ years to sell all homes in the $3M+ range. With so much supply, the market will need to adjust considerably so we do suggest to sell now unless you will get a really good rental price for your property, which you can lock in for another 3-5 years. If you decide to sell please check the table below that provides you with the average prices per SF and the highest prices per SF. All too many owners try to sell their moderately finished home for the highest possible sales price per SF (normally reserved for waterfront homes and homes with high-end finishes). This is not the 2014 market anymore and if you want to sell you have to price your property right
Best is to call me today so we can discuss the sales vs the rental value of your property. Based on your long term plans we can then determine what would be the best decision to make. 
To rent or to sell my Miami Beach Condo?
The Miami Beach condo market is seeing high levels of inventory. I truly believe that the market is experiencing inflated prices. In the last years we have seen Miami Beach condos being sold at about 30% less than their asking prices. A lot of the condos were overhyped. The arrival of some ultra-luxury condos inflated the market prices and condos that had little to nothing to offer, piggybacked on the sales prices of neighboring luxury condos. Overconfident sellers sold condos to buyers that did not do their proper research and had a "followers" mentality. The Miami Beach market saw increasing values, but instead of looking at the condo they bought into, they looked at the overall market. With inflated prices and less buyers, we now see that the inventory is increasing. It will take 2 to 4 years for this market to balance out. If you are aware that you bought your condo at the height of the market and you can rent it well, it might be a good moment to recuperate your money. If you have bought before the market surged, you will be able to sell or to rent now. If you want to sell within the next 2 to 4 years it is better to sell now and not to wait till the market adjusts even more.
As the Miami Beach condo market is so diverse and depending on when you bought your condo, it will be best to give us a call today to discuss your rental vs your sales value. Based on this knowledge combined with your own personal goals we can decide on the best possible strategy.
2017 Prices (Lowest, Average and Highest) for Miami Beach Homes per Price Range
2017 Prices (Lowest, Average and Highest) for Miami Beach Condos per Price Range