Should I Rent or Sell my Key Biscayne Real Estate?
Should I rent or sell? A Guide for Key Biscayne property owners
As many property owners are thinking of moving on to their next home, they ask themselves what to do with their current home. To keep as an investment or to sell it and to buy a bigger or better home elsewhere? Many people also see neighboring homes that are on the market for a considerable amount of time and think they won't be able to sell theirs.  This blog looks into the Key Biscayne market and helps you to make a better decision on whether to rent or to sell.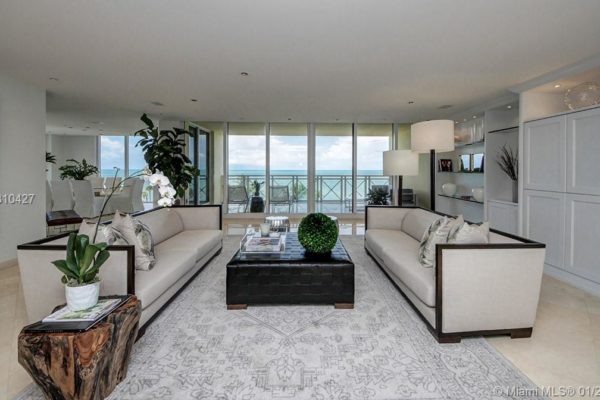 To Sell or to Rent a Property | Questions to ask
Is the market going up or going down?

In an upward market it is better to rent the unit until the market is about to reach its peak. This provides you with a nice asset appreciation, which adds to your cap return.  One big question that owners have is 'If I wait can I sell the home for more later on?"  With this in mind we often ask questions to ourselves like: "What could hurt the market?": Certainly raised interest rates, reduced benefits for homestead exemption or  "What helps the market"? Such as tax incentives for high tax states like NYC, and California.
In a correcting market, depending on how heavy the correction is, one should decide between holding on to the unit a bit longer or selling it right away before the market shifts from "Oversupply" to "Recession"
What is the condition of my home?

If your property is really nicely done, the premium you get when selling can disappear if tenants don't like looking after it, and it devalues the product.
Is it the ideal 'rental property'?

Some homes lend themselves to great returns while others are limited. Tenants don't value property in the same way that end-users do. For example, end-users will value condo elevations, finishes, views, HOA fees and financial stability of a condo much more than renters do.
Are there better properties to buy to get the same return or better, and put more money in your pocket?

Here is an example: If you own a home of $3M, you should get a $18K monthly return on your rental (Rule is $6k return per $1M invested). If you won't get that (lets say you get $12K) –  is it not better if you could own three homes in another area that would generate $5,000 each and maybe appreciate faster than your current property! In the lower price markets we cannot un-typically experience a 10% increase in home value over a year, while the upper market experiences a totally static market.
How do you feel about being a landlord?

How do you feel about a late night call "The air-co is broken" or "The washing machine is leaking". Homes are far more complicated propositions than condos. They certainly draw better income, but they are more 'labor intensive' . Houses have way more moving parts than condos, so you have to be ok with handling issues
The Months of Inventory for Key Biscayne Real Estate


To rent or to sell my Key Biscayne Home?
As you can see from the 2017 and 2018 Key Biscayne market data the island is experiencing a high amount of months of inventory. The market has been a sellers market in all of 2017, indicating there is more supply than demand. With more supply than demand we are likely to see more price corrections in the near future as they are already happening. Under current market conditions it would take 3 years to sell all Key Biscayne homes in the $3M range while it would take almost 10 years to sell all homes in the $5M+ range.
The Key Biscayne market has grown significantly in the last few years and given its unique features we do expect this market to bounce back. With the current market conditions it will take some time for the market to adjust. Depending on when you bought and how unique your property is, you will find it harder to sell in the years to come and prices will take a hit (generally speaking, there are always exceptions). If you don't mind to keep your property for lets say another 5 years then it might be a good idea to rent it out. If you would keep the Key Biscayne property just to generate income and to wait for your property to appreciate, you should ask yourself whether there might be a better investment market. As mentioned above the lower-end properties rent better than luxury homes. As we look at $6K per $1M invested it gets harder to generate that return on investment as your home value increases. Your $3M Key Biscayne home might not generate the $18K necessary while at the same time properties on the island are not appreciating at the same pace as properties elsewhere. For example a $1M townhome or home in Coconut Grove will generate around $5 to $6K per month while these assets are appreciating faster. In short; if you are looking for income, is your current property really providing you with the best return?  Best is to call me today so we can discuss the sales vs the rental value of your property. Based on your long term plans we can then determine what would be the best decision to make. 
To rent or to sell my Key Biscayne Condo?
The Key Biscayne condo market is seeing very high months of inventory. We see very limited movement in this market and the market will need to adjust considerably in order to attract buyers. Most of the condos that sold are the brand new Oceana condos. With so many brand new constructions all over Miami, buyers are hesitant to pay top Dollar for the slightly dated Key Biscayne condos. We would suggest to sell your Key Biscayne condo before the market adjusts even more. If you are holding on to it to rent it out, I suggest you give me a call to discuss more profitable areas in Miami.
2017 Prices (Lowest, Average and Highest) for Key Biscayne Condos per Price Range
2017 Prices (Lowest, Average and Highest) for Key Biscayne Homes per Price Range