Moving to Miami Beach with a Family | The Best Neighborhoods to Raise a Family in Miami Beach
Family-Friendly Neighborhoods in Miami Beach
As more and more families are moving into Miami we decided to write an article on the best Miami Beach neighborhoods to raise a family. When families with children are moving to Miami they are looking for safety, good schools, walkability and the possibility to go to a park or the beach on a day off or after school. Taking these elements into consideration we selected this top 5 of best Miami Beach neighborhoods for families.
The La Gorce/Lakeview neighborhood of Miami Beach is one of the preferred areas for families with children.
Is Miami a Good and Safe Place to Raise Children?
Miami is an excellent place to raise children and to move to with a family. Our city offers excellent private schools, many parks and playgrounds, beaches, museums, zoos and it stimulates an healthy, outdoor lifestyle. Miami offers very safe and upscale neighborhoods as well as plenty of gated and often waterfront communities with some of the country's finest real estate. Miami and Miami Beach are increasingly in demand with families from the northeast, midwest and California for a variety of reasons. Besides the attractive (tax) climate the city offers an amazing lifestyle and it is becoming more and more of a cosmopolitan city.
Palm Island and Hibiscus Island
Palm and Hibiscus Island are gated communities and therefore they score high on privacy and safety. As one of Miami's most exclusive neighborhoods one cannot just enter these islands. Because these are gated island communities, there are no busy roads or roads that allow for cars to speed. Besides offering large lots, something that can be considered as family-friendly, the community shares a little green park with three tennis courts, a basketball court and a kids playground with swings, a climbing wall, monkey bars and slides.  Even though the park is public,  it is mostly frequented by local kids.
Although the islands are walkable, you cannot walk to stores, schools or restaurants. Great walkability here refers to taking your baby for a stroll or walking around the block to get some fresh air. Palm and Hibiscus Island are located next to the Mc Arthur Causeway, which gives you fast access to Miami's mainland and therefore faster access to Miami's best private schools than many other areas on the beach. Palm and Hibiscus Island offer superb waterfront real estate options and belong to Miami's most exclusive communities.  Both islands offer approx. 150 homes with lots ranging from 6,000 to 26,000 SF. While dry lot homes start selling between $1M and $2M, waterfront homes start at $4M.
Search For Homes in Family-Friendly Neighborhoods in Miami (Mainland)
The Sunset Islands are a group of 4 islands located in the Biscayne Bay just north of the Venetian Islands. The island group is one of Miami's most desired residential areas as the 24/7 guard gated community offers superb real estate with an excellent location. This gated island community is a low-traffic neighborhood and offers safety and privacy.  The Sunset Islands are within walking distance to waterfront parks such as Maurice Gibb Memorial Park, a Palm-shaded waterfront park with playgrounds & paths or the Belle Isle Park. The community is just north of the trendy Purdy Ave with many restaurants, bars, coffeeshops and a Publix super market. The Sunset Islands are close to the marina and score very high on walkability.
La Gorce is a Miami Beach neighborhood located in Mid-Beach. We would select this entire Miami Beach neighborhood as family -friendly. First of all there is La Gorce Island, a guard gated island community in the Biscayne Bay that is desired by families moving to Miami Beach. As the island only offers 85 homes on large lots (12,500 SF – 75,000 SF), residents enjoy lots of privacy. Besides the advantage of having a home with a large backyard, the island is located at a 10 minutes walk from La Gorce Park, which offers a kid's playground. La Gorce Island offers quiet streets without too much traffic.  The rest of the La Gorce neighborhood is also very desired with buyers. Even if it's not gated the area is great for families with a good neighborhood feel. The community is built around the La Gorce Golf Course and offers plenty of playgrounds nearby such as La Gorce Park and Fisher Park.  Families love the high-end waterfront homes on N Bay Road, La Gorce Drive and Pine Tree dr. Alton Rd is a busier street and might therefore be less suitable for families. La Gorce Island homes start at $2,5M while the rest of the area starts just under $1M for dry lot homes with waterfront homes starting around $3M.
The Nautilus Neighborhood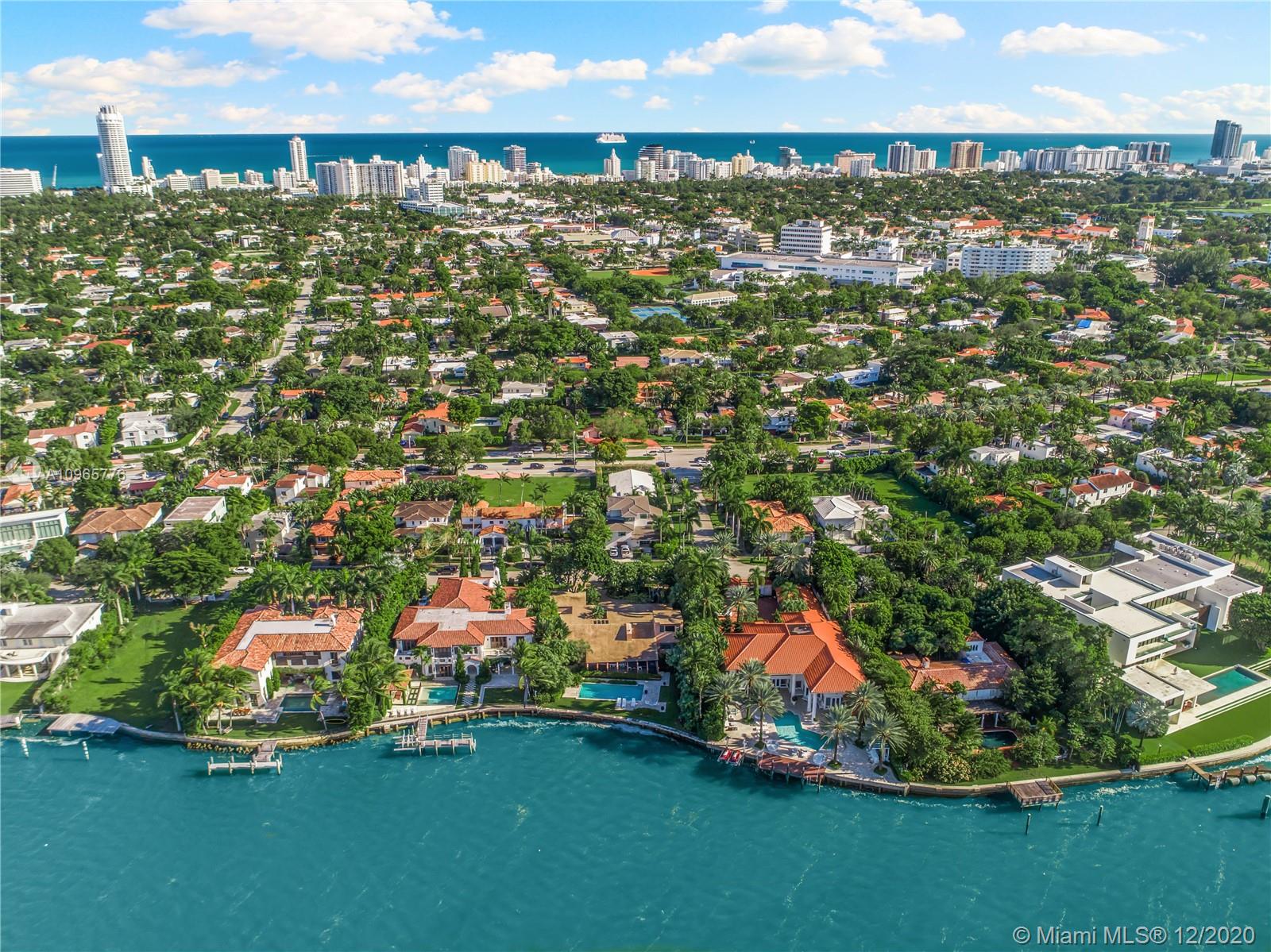 The Nautilus neighborhood is also located in Mid Beach. This area is very desired with families because it is quiet, offers superb single-family homes and is close to several parks, golf courses and the beach. The streets in this neighborhood are not busy (Alton Rd however is a high traffic street) which makes it more suitable for young families.  The closest park is Polo Park, which offers a large playground. Nautilus is really well situated, very close to the I-95 for those that work or attend school on the main land. Nautilus offers spectacular real estate with preferred streets being N Bay Rd, Meridian Ave and Pine Tree Dr. The area offers plenty of waterfront homes and those that would like to live in a condo can opt for the brand new Ritz Carlton Residences. Homes in Nautilus start around $700K for land value and can go up to $19M for prime waterfront mansions.  Waterfront homes start selling at approximately $3M.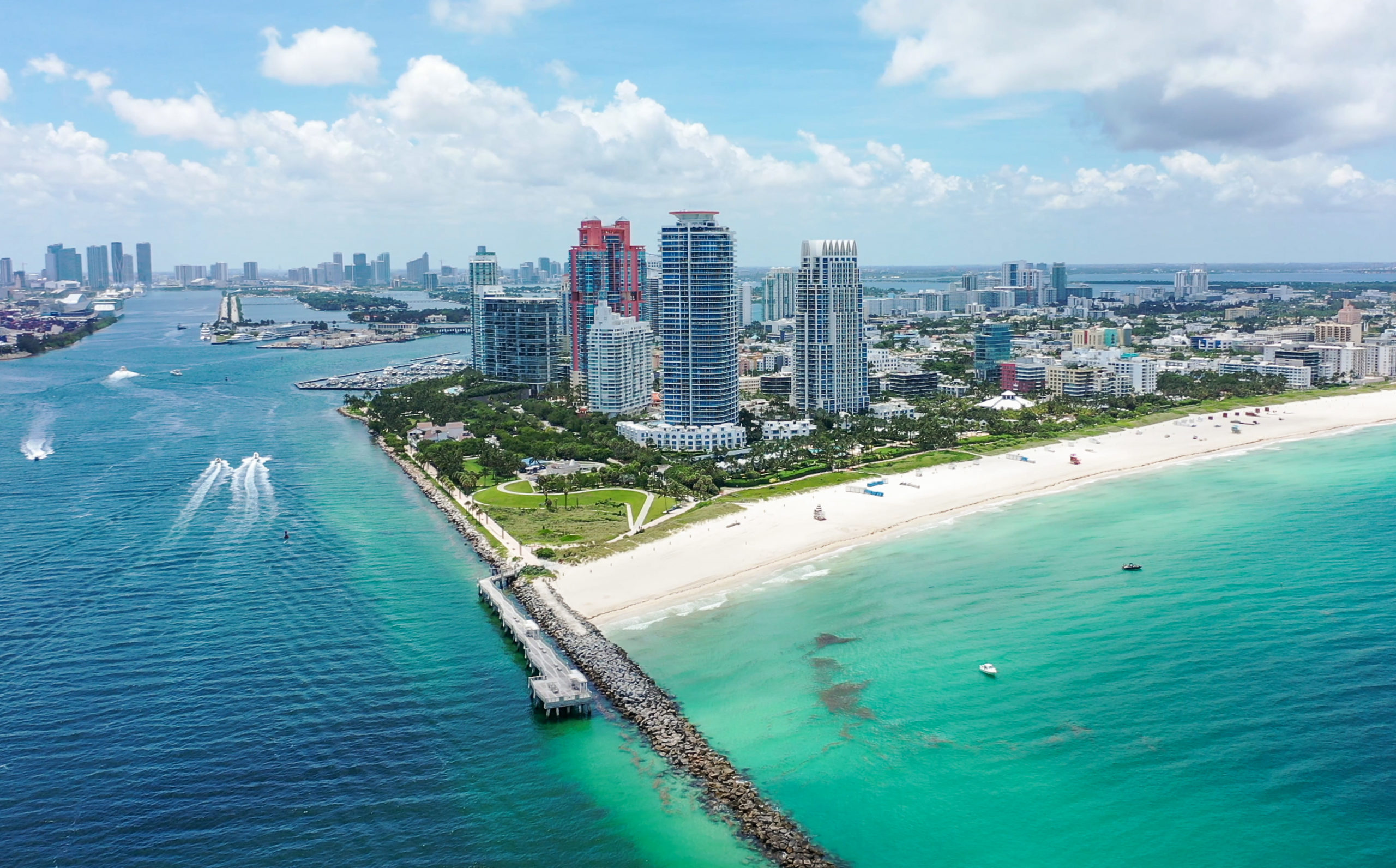 Not a neighborhood for single-family homes, but not everyone wants to live in a home. The South of Fifth part of Miami offers exclusive and high-end condos, many with 3+ bedrooms that could function for a family.  Why would a family move to South of Fifth? First of all there is a great public elementary school in the neighborhood and in case you have older children you have fast access to the causeway to reach the city's best private schools. Of course South of Fifth offers a walkable distance to the beach and some of the condos offer beach service to their residents. Other attractions are the beachfront Marjorie Stoneman Park with a playground and beach access and the South Pointe Park, which is ideal for young and old to relax and enjoy family time. Many families opt for Continuum on South Beach, which offers the comfort of beach living with the best amenities for the entire family. Children of any age and teens can run around freely and safely on the 13 acres of land that Continuum has to offer. Security is a top priority and the level of concierge services is just second to that.  If you prefer condos over homes and want to live on an ultra-safe island with a great school, Fisher Island might also be a good choice for you!
Please fill in your details and David Siddons will contact you

Subscribe!
Get uninterrupted access to our entire articles and blogs database.
Get our

Newsletter

No Thanks
Get the latest news from Miami Real Estate News
Email to a Friend
Recomend this to a friend, just enter their email below.
Your email was sent successfully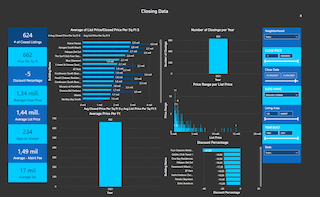 COMPARE WITH CONDOGEEKS

Meet our Team