The Miami Housing market continues to run, Condo Resales seem to be stumbling
The Miami Real Estate Market – Miami Resale Condos are taking a hit
The Condo market is becoming one of more and more supply, yet the Single Family homes market is becoming one of increasing demand.
After this report was written in 2014, the condo market continued to loose strength and has since seen a large increase in inventory. The single-family home market continued to gain in strength.
In the last 10 years the David Siddons Group has consistently forecasted the Miami real estate market in a accurate way. Please follow our Miami Real Estate reports to learn more about the market or contact David Siddons directly at 305.508.0899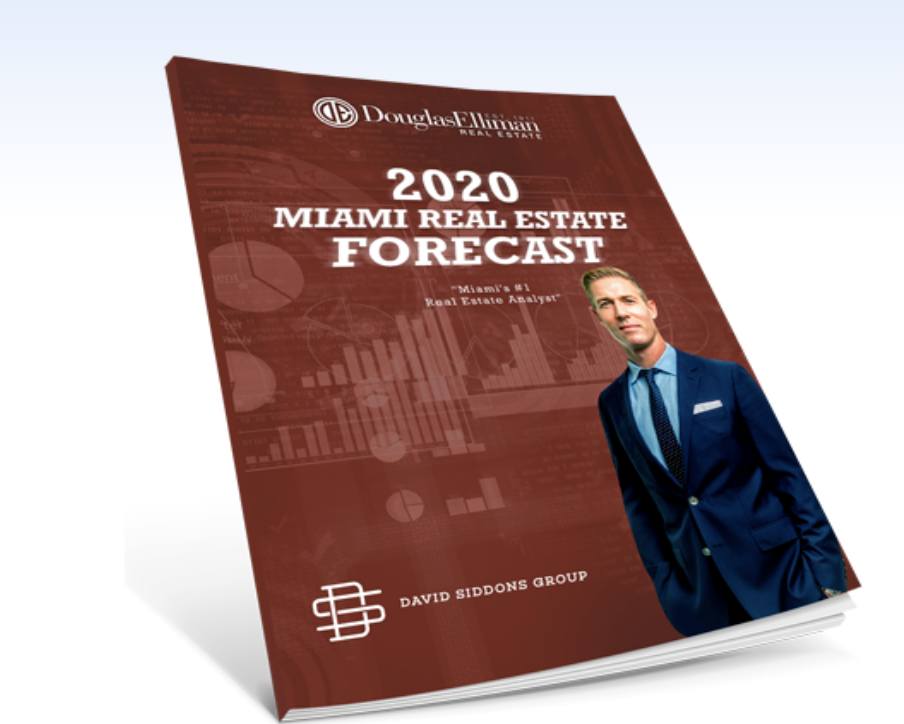 The below information was written in 2014 and some information might not be accurate anymore.
Miami's Real Estate market is going strong. The speed of the market recovery has surprised everyone. Condo prices are already back near peak levels in Miami's most desirable areas, and at 75-80% elsewhere. The recovery has been partly driven by low interest rates and bottom-fishing by private equity, which helped to clear excess inventory. But the biggest factor is that the city nicknamed the "Capital of Latin America" has attracted a flood of capital from Latin America. Rich people in turbulent spots such as Venezuela and Argentina are seeking a safe haven for their savings.
Besides Latin American investors, New Yorkers are also known to buy up a fair share of Miami's Real Estate. Individuals pay no state or city income tax in Miami (Compared to the rising NY taxes) and more Miami Real Estate is about 4 times more affordable than in the big Apple.
Besides the great come back of the market we do need to make some side notes. Yes the market is on fire and lots of  investors are looking at Miami as the newest investment hotspot, BUT the success is not equally distributed amongst all kind of sub-markets
Pre-construction condos are on the rise – Resale Condos are taking a hit!
The amount of new Miami pre-construction condos is sky-high! Brickell and Downtown by itself will host about 20 new condos, all finishing between now and 2017.
With the Condo market becoming a market of more and more supply,  the demand is mostly taken up by pre-construction condos. If you read our blogs regularly you know that most pre-construction condos, even the most expensive ones, are selling out in no time with people lining up outside of the sales offices in some cases.
Most Miami Real Estate buyers, buy these properties as a second home, for investment purposes or to get cash out of their economically and politically unstable countries. Between a brand new condo and a resale condo (which often don't differ much in prices) these type of investors don't care about waiting a year before their condo is finished and prefer the new condo over the resale condo. Besides this, the new condos offer the best amenities and they are often associated with luxury brands like the SLS brand, Armani or Porsche, which is something the more dated condos cannot compete with!
In Brickell specifically, resale condos are suffering from these pre-construction condos. The Inventory in September was at 12.9 months, not anywhere near a well balanced real estate market, but a real buyers market. Compared to the same time last year that is a 65,3% increase!
Forewarned is forearmed!
Units offering spectacular ocean views in high-end buildings are still in high demand.  This article therefore is not meant to make all Condo Owners panic, it merely warns condo owners for the influx of new condo units. We would like to make you aware of the market and how your Condo may or may not suffer in the face of this new and heavy competition. The market for resale condos has already become more competitive and once these new units are delivered to the market, the rental market will experience the same kind of hit! 
The Single family Home Market
The house market is becoming one of less and less supply and more stable yet increasing values
The Home market is a different market. The supply of homes can't be pushed up as easily as the supply of condos. Moreover, homes are normally speaking properties to reside in for a longer period of time making this entire market more steady.
With Florida's rising population the demand for homes is rising at a likewise paste. Many young professionals in Miami are making a sidestep from a condo to a home. Those young couples now living in Brickell, Downtown or Miami Beach will start a family at one point and will start to move out of their condo into a single family home. At the same time, wealthy South American families are emigrating to Miami and looking for a family home in a good neighborhood.
In desired areas like Coral Gables, Coconut Grove, South Miami, Key Biscayne or the Beach, good value homes are taken off the market in a heartbeat. In Coconut Grove, the single family homes are often sold before the listing hits the market and agents are calling each other for upcoming listings, just not to miss out!
In the tables here below you see that in areas such as Coral Gables and the Grove the inventory is normally speaking much lower than with condos. In the last months the inventory came up a little bit, but out of my own experience I can tell you that the well priced homes are sold rather quickly. Have a look at all the inventory levels in the main Miami areas. The general level of months is considerably low although of course some months are better than others.
Please fill in your details and David Siddons will contact you
Get our

Newsletter

No Thanks
Get the latest news from Miami Real Estate News
Email to a Friend
Recomend this to a friend, just enter their email below.
Your email was sent succesfully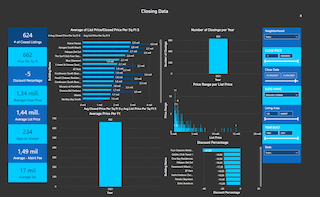 COMPARE WITH CONDOGEEKS

Meet our Team