The Coconut Grove Luxury Real Estate Market Report 2018
Coconut Grove Luxury Homes for Sale | The 2018 Market Analysis
Click here to see all the other videos for our 2018 Miami Luxury Real Estate Report (Videos for Miami Beach, Brickell and Pinecrest)
Low Inventory Levels are Resulting in Increasing Prices per SF
Luxury homes in Coconut Grove have seen a considerable surge in value over the last few years. As the Wall Street Journal expressed very well in a 2016 article, the Grove has seen a metamorphosis from Birckenstocks to Billionaires. The bohemian town has seen a large influx of wealthy families who love the Grove for its safety, central location and great schools. Attracted by the ideally situated waterfront homes as well as boutique gated communities located within walking distance to Coconut Grove's town center, demand for Coconut Grove luxury homes surged in recent years. Home values in this primary market were also boosted, because many dated homes were rebuilt into contemporary mansions.
Essential to predict future values are the months of inventory. The above graph shows the months of inventory for Coconut Grove luxury homes. The market shows signs of a neutral (Between 12 and 18 months) to a seller's market. (Below 12 months). This means the demand is higher than the supply or in equilibrium, an extremely bullish sign for a luxury market.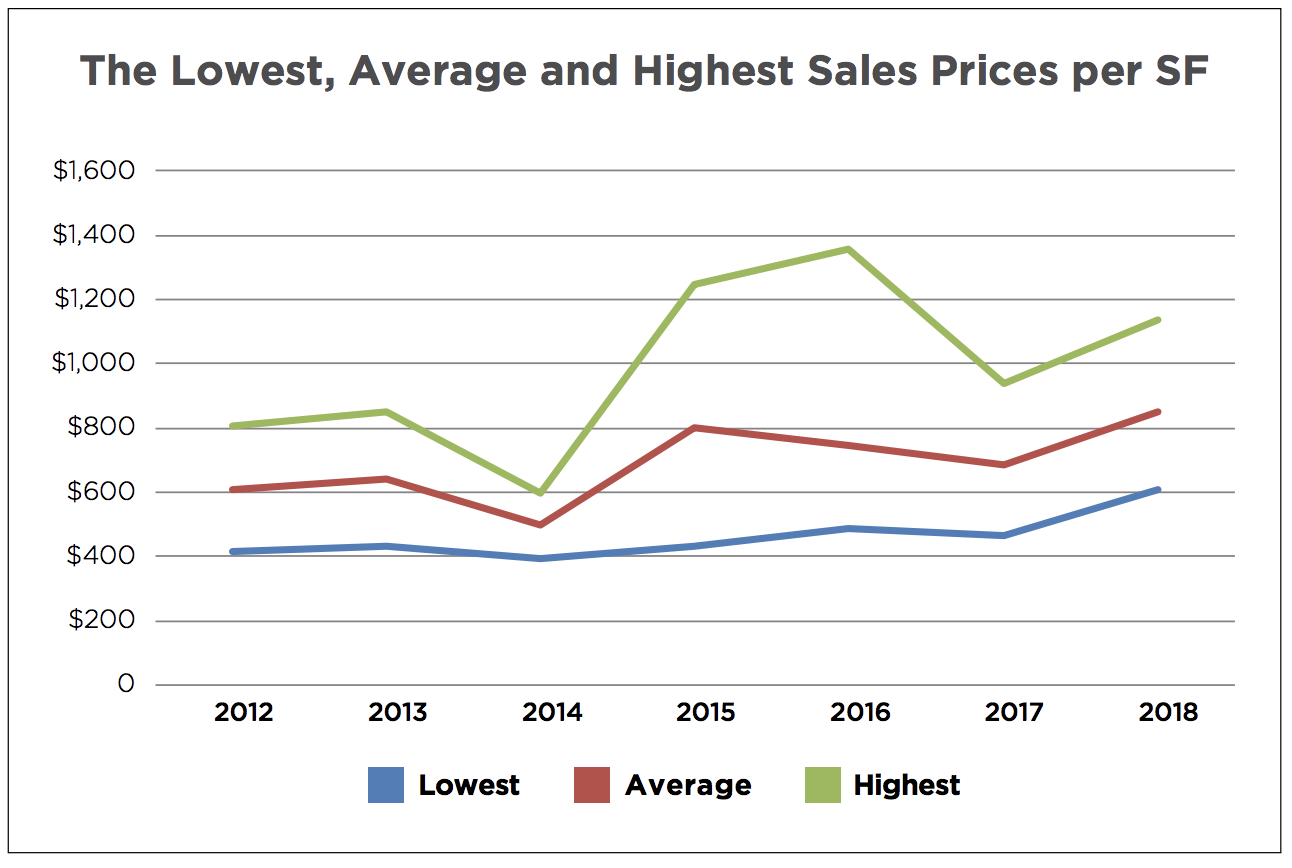 Waterfront Homes in Coconut Grove
Waterfront homes sell for roughly $300 per SF more than homes on dry lots. Waterfront homes in the Grove are either located on the bay, or provide direct access to the open bay without bridges. Many of Coconut Grove's waterfront homes are also located in a gated community.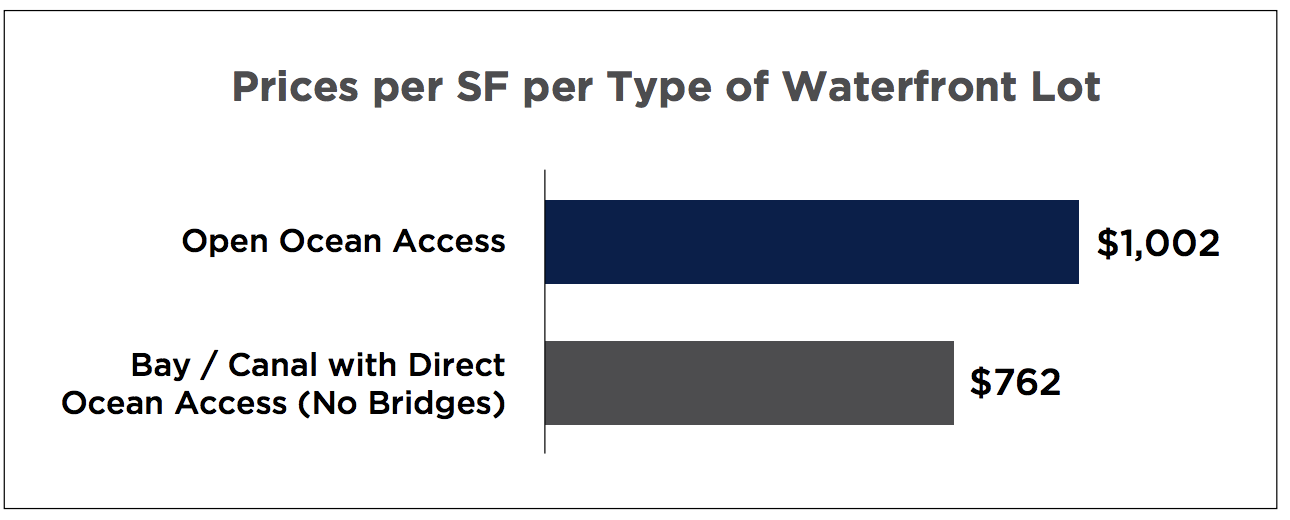 Coconut Grove land for sale
Coconut Grove lots sell between $850,000 and $2,650,000 or if you look at prices per SF a range between $42 per SF and $116 per SF. Dry lots sold on average for $80 per SF while one waterfront lot sold for $104 per SF (sold for $2,650,000). For the sale of a land we do not see any difference in average prices between those located in a gated community or those located on a public street. Neither do we see a difference in price for those that already have a structure built on them versus those that are completely empty. Lots in the Grove are quite scarce. We recently listed a lot in the North Grove on Emathla Street, which was under contract within 10 days. There were more than 10 really serious inquiries for the lot.