Looking for the luxury condos in Coconut Grove? | Could the Grove be the Best Place to buy a Luxury Condo?
Looking at luxury Condos in Coconut Grove? | Are Coconut Grove Condos the best investment for those searching for a luxury lifestyle?
Driving down S. Bayshore Drive in Coconut Grove, you will find yourself impressed by Coconut Grove's luxurious and waterfront condos.  Although most people know the Grove as a single-family home market, it becomes more and more in vogue with condo buyers.
Buying a Coconut Grove Condo – A Lifestyle Choice
Buyers of Coconut Grove real estate value the Grove's lifestyle. The bohemian chic community offers an excellent waterfront location between Coral Gables and Brickell and is very desired by affluent families because of its 24/7 police controlled streets and excellent schools. Coconut Grove is a very special place within Miami and you will find another demographic here than elsewhere in Miami. Coconut Grove attracts many established families and most residents are property owners, not renters. Coconut Grove is elegant and chic, yet laid back. The age of inhabitants tends to be more 30's and up as opposed to Brickell's 20 something population, and this understandably shows when you look at the local affluence. With this in mind all these factors have made for a far more robust market, not to mention desirable for those looking across Miami for a luxury Condo.
The 8 reasons to buy Coconut Grove Real Estate
Wall Street Journal: Miami's Coconut Grove Grows from Birkenstocks to Billionaires
Comparing Coconut Grove with other desired condo destinations like Miami Beach and Brickell, we see a steady inventory level, with in some months even a sellers market (below 6 months of inventory). Coconut Grove's market is absorbing its supply very well. In the table on the right you can see the absorption per price range
Comparing different prices ranges of Coconut Grove condos we see that the condos with a value lower than $1M show the highest inventory (which is still a reasonable 11 months of inventory on average). While the $1-2M market shows the lowest inventory with an average of 6,6 months (A well balanced market with a tendency towards a sellers market).
Buying a Coconut Grove Condo – An Investment Opportunity
Coconut Grove has a very different dynamic to the Brickell Condo Market or the Miami Beach Condo Market. Coconut Grove has a very limited supply of high-end Luxury condos, yet the neighborhood is receiving more and more attention from buyers.
The resale market in Coconut Grove knows some great quality products with superb and direct ocean views that are very much in demand with buyers. The most desired luxury condos in Coconut Grove are: Grovenor House, Residences at Vizcaya, Residences at the Ritz Carlton in Coconut Grove and Grove Hill.  Unlike Brickell or the Beach, Coconut Grove condos tend to have a lower amount of units and these residences seldomly enter the market.
The announcement of Grove at Grand Bay, followed by Park Grove has made a major impact on the Grove's condo market. The latter two condos are the first truly luxury condos in Coconut Grove and have been selling successfully. The desire to live in the Grove, together with the offering of expansive units with the finest finishes and 5 star amenities makes both towers to sell their units in a heartbeat.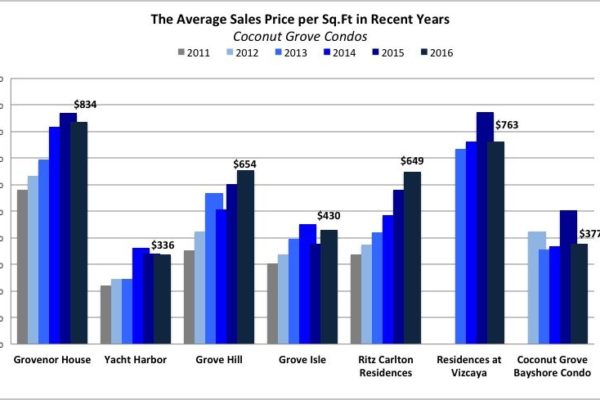 Park Grove in Coconut Grove is a new architectural masterpiece by Rem Koolhaas' Office for Metropolitan Architecture. The Park Grove Condo project will feature 3 towers and 298 completely finished residential units located in a 5.2-acre waterfront park with over 50,000 Sq.Ft of amenities and a major collection of Art, displayed throughout the property. A true luxury  condo.
Grove at Grand Bay in Coconut Grove, with its twisting, dancing glass towers that allow for panoramic views of Biscayne Bay and the Miami skyline. The two buildings are low-density, with 98 spacious, custom homes featuring 12-foot-high, floor-to-ceiling glass and 12-foot-deep terraces.   Grove at Grand Bay emphasizes livability and Luxury —it's design in the service of life.
Please contact me at +1.305.508.0899 or david@siddonsgroup.com for more information on Coconut Grove Luxury homes or Coconut Grove Luxury Condos !
Please fill in your details and David Siddons will contact you
Get our

Newsletter

No Thanks
Get the latest news from Miami Real Estate News
Email to a Friend
Recomend this to a friend, just enter their email below.
Your email was sent succesfully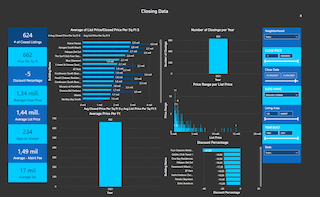 COMPARE WITH CONDOGEEKS