Bay Heights – Coconut Grove Homes for sale
Bay Heights Homes for Sale – A Desired Part of Coconut Grove
I am proud to that the 'David Siddons Group' are responsible for selling the most expensive Bay Heights home on record. 58 Bay Heights is a superb new construction by the CH Construct group which we have under contract for $2,550,000. The property is 4,700 sqft and sits on 12,400 sqft of land. I originally found the sellers the 'tear down' property back in April 2014 which they bought for $750,000.
Since then homes for sale in Bay Heights have like much of the Grove greatly escalated in price, and the amount of new homes for sale and homes being built in Bay Heights has also increased. Just take a drive down Shore Drive and you will see what I mean. With that said, many of the homes for sale here, still look very shabby and there is much room for improvements. Many homes could use some remodeling.
Click here for a Bay Heights map and homes for sale in Bay Heights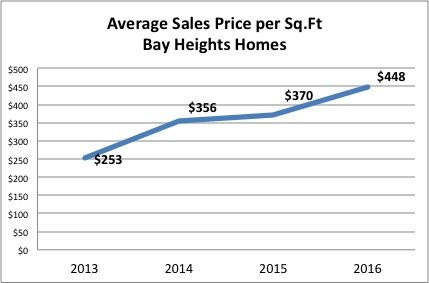 If your not familiar with Bay Heights then this blog will serve you well in understanding this rather unique but desirable North Coconut Grove community. Bay Heights is a walled community of just 7 very charming yet accessible streets. You can access from either South Miami Ave coming onto Samana Dr – next to the Science museum or you can access from the North side of Tigertail Ave. The streets in Bay heights are: Samana, Pinta, Shore Drive (North, South, East and West) and Bay Heights Drive. You will find a police patrol at either side of the community.
Why buy a house in Bay Heights?
If you work in Brickell and want to be living in a single family neighborhood as close to Brickell as possible then this is probably your first choice. 'The Roads' is also very popular and this community has become first choice for many buyers. It's safe – on account of the police patrol, has easy access to both Brickell and Coconut Grove and also easy access to US and even Key Biscayne.
If you need a better understanding of this area then please do call me. I have sold homes in this neighborhood for many years and know it well.
Additionally we ALWAYS have clients constantly looking to buy in this neighborhood, so if your thinking of selling, please do call me directly. Whats available? What has sold? – please see our stats info on this community. I also often have and know of a number of 'pre-listed' properties in this neighborhood that you won't find online or through the MLS, so do please call me, I am always happy to share my knowledge on this great little piece of Coconut Grove.