What to Be Aware of Before Buying a Miami Pre-Construction Condo in 2021?
A Must Read before Buying A Miami Pre-Construction Condo in 2021
Back in 2014 when the Miami Pre-construction market was still very hot, I already warned my clients for the pitfalls of buying Miami condos in pre-construction and I continue to do so today. I still get daily calls from buyers that are looking for brand new Miami condos and I want to share here what I normally share with them! There are two big reasons to be cautious with Miami pre-construction condos, which I will elaborate on below.
Before I continue, I would like to mention that not all Miami pre-construction condos are bad investments. There are several Miami condos that I believe really stand out in the crowd, have unique features and will appreciate over time. Unfortunately, this is just a small portion of the market and therefore I am writing this article. As mentioned before I always write without filters and with this article I do not want to say you shouldn't be buying a Miami pre-construction condo. I'm trying to warn buyers of Miami pre-construction condos to make mistakes we have seen other buyers make in the past.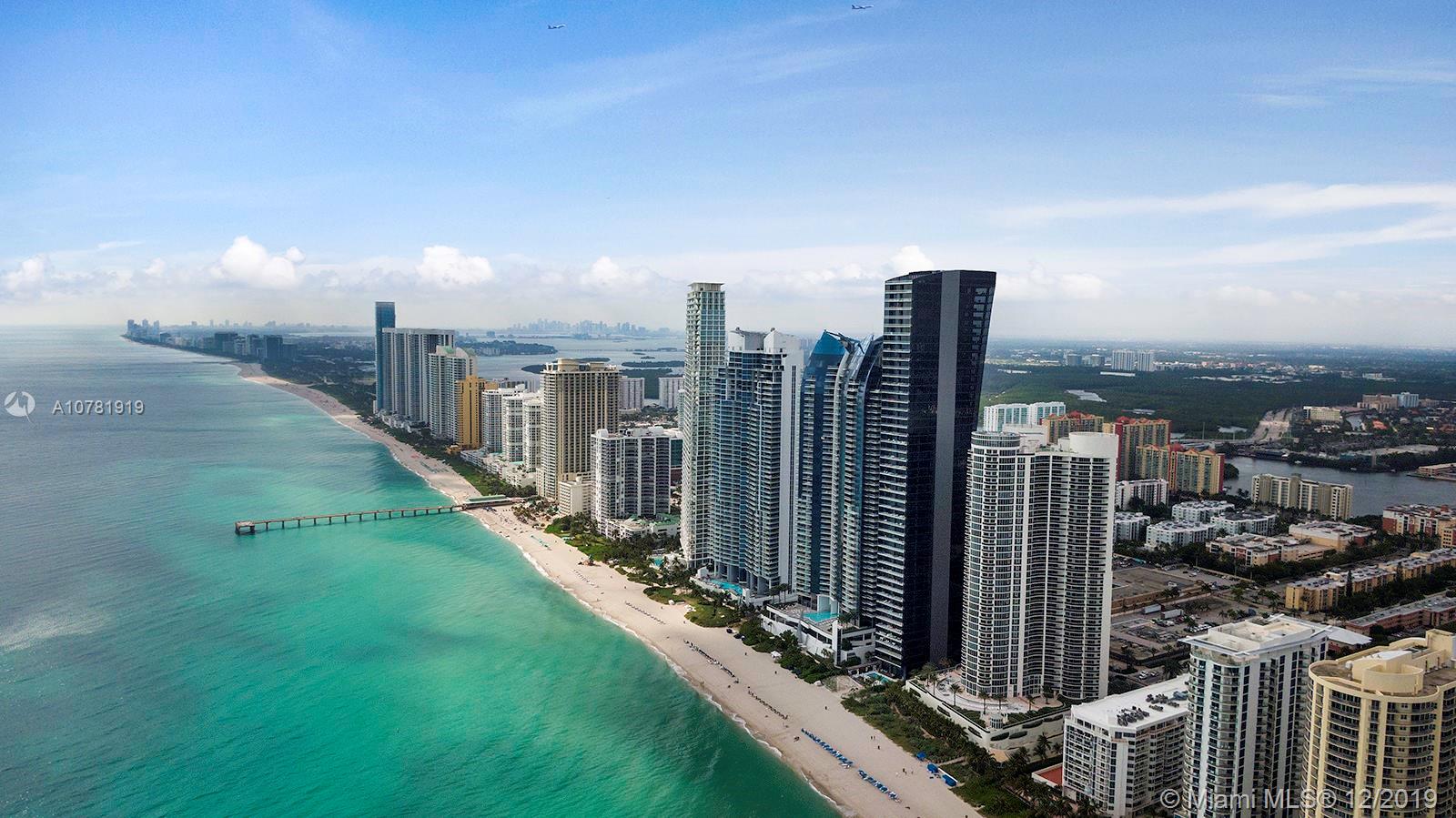 Sunny Isles saw a boom in 2014 when many brand new luxury condos were announced. Prices during this peak averaged at $1,950 per Sf and have been decreasing to $1,000 per SF in 2018 – 2020!
Pre-Construction condos are often too Generic
I have said this very very often and I will repeat it once more: if you are buying a Miami pre-construction condo you need to stay away from generic product. What do I mean with generic product?  Generic condos are those 'thirteen in a dozen' condos that do not offer anything unique. They do not have exceptional features such as large balconies, great views, superb locations or high-end finishes. Generic products are often dominated by 1 or 2 bedroom units that are bought by investors to either flip or to rent out. I always advice against buildings with a high percentage of renters and units mostly owned by investors. These generic, rental type of units have shown to remain at the same price level without much appreciation. Especially in a bearish market, many investors will offload these generic products leading to a large oversupply of basically the same product. Generic condos will always get crushed and they will never have the same level of appreciation or growth as unique condos even when the market is peaking, because there is simply too much of it.
How do you recognize a generic product from a unique product? Look for features that make a condo stand out in the crowd: condos in superb locations, unobstructed water views, condos that offer unique floor plans or buildings with high-end finishes. For specific units you should focus on flow-through units, corner units, units with extra high ceilings, large terraces, the best views and penthouses. A condo is only as good as its floor plan. High-end condos might still have less desireable lines and therefore I always provide my buyers with the best condos for sale and the best floor plans within these condos.  A condo may outperform all other condos with certain lines, but if you own the least performing line this doesn't give you much of a benefit when selling. As I always say: "It is better to own the best line in the third best building, than the third best line in the best building"
Again, there are many new condos in town that I absolutely believe in and would recommend. Contact me today at 305.508.0899 for an honest conversation about the Miami condo market and my vision on current pre-construction projects.
The difference in performance between condos and homes during the Corona Pandemic
Depreciating Assets
Most people that bought a condo during the 2014/2016 peak are now taking hits on their investments. This is not a phenomenon uniquely seen with pre-construction condos by the way, but this group of buyers is often hit hardest. I have helped to sell many condos of owners that bought during the peak and they had to accept large discounts in order to sell their condo and to invest their money in a better asset.  Below I added screenshots of our brand new Miami condo analytics tool "Condo Geeks". The screens show that the condos that were built between 2012 and 2020 did not appreciate in the last decade (some markets show a very painful decrease in prices)! Too much (generic) product was brought into the market at increased price levels  and now we are seeing a very high inventory that cannot be sold at the prices they once traded at. You can subscribe to Condo Geeks (It is free of charge and please contact me for help to navigate this great tool) and look at individual condos to see how they performed over the last 15 years! You will see for yourself which condos performed very well, which ones can better be avoided or where there will be great opportunities. You can also see average sales prices per SF in the last 15 years at neighborhood or at condo level to see what the bottom and peak prices are per area/condo in order not to overpay!
In the screenshots above taken from our Condo Geeks analytics tool you see the performance of the latest generation of condos (their prices per SF) in the last years. The first screen shows the overall condo market while the following screens show respectively the condo markets in: Miami Beach, Edgewater, Brickell and Sunny Isles. It will become very clear that there was a peak moment in 2014, followed by a severe decline in prices.
There are so Many Good Deals at Resale Condos at this Moment
One man's loss is another man's gain. Those who bought at the peak of the market are often desperate to sell and are letting their units go at discount prices. At this very moment there is so much inventory that really great deals are to be made in the resale market and that is what my buyers are currently doing. This year we have guided several buyers in purchasing at superb, 5-star condos for just a fraction of the original price. I sold a unit at the 48th floor of One Thousand Museum (just below the PH levels) for one of the lowest prices ever achieved in the tower. I also got really good deals at top buildings like Oceana and St Regis.
This brings me to my next point: With resale units you know what you get, you know how the finishes are, you know how the administration functions and often these units are completely redone or upgraded by top interior designers. Buying pre-construction often requires additional investments such as floors, lighting, built-outs etc. These units were bought pre-construction, the buyers put another $1M into it to finish it to perfection and today's buyers can often buy these units with an impressive 10-30% discount.