How to 'Shop' for New Miami Condos?
The Ultimate Guide For Buyers of Miami's Newest Condos
Are you moving to Miami Florida or investing in Miami real estate and are you looking for one of these luxurious and brand new developments in Miami? Then this is the blog for you! We explain everything there is to know about purchasing new Miami condos and we show you where to find all information on the newest condos in Miami.
Use a buyers agent to buy a new condo in Miami, it is free of charge
When buying a brand new Miami pre-construction condo, there is a lot more uncertainty than buying a Miami condo in an existing building. Many buyers of new Miami projects think they will have to pay a commission to an agent and therefore enter the sales center without representation. This is the worst mistake one can make. A buyers agent is free of charge for the buyer, it is the seller who pays the commission to the agent. Not using an agent will not get you a better price. Not using a buyers agent will only get the sellers agent a higher commission or the money stays in the developer's pocket.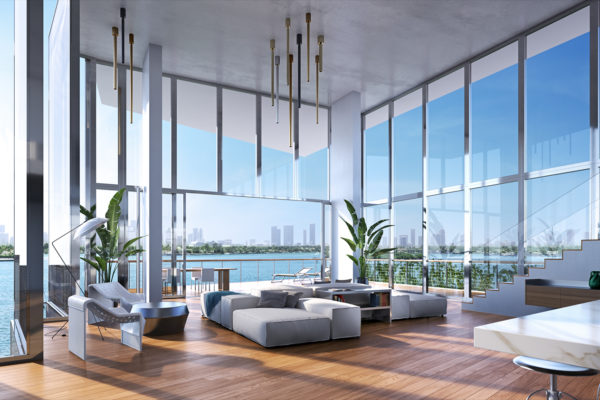 Why is a buyers agent so essential when investing in a Miami pre-construction condo?
When buying Miami real estate it is always essential you use your own experienced agent. This is not just the case when investing in a new Miami project. When you enter a sales center of a new Miami condo development, the sales team knows you are unrepresented. They might decide to just show you the less desired units or they can show you numbers or sales data without any accurate comparisons and finally they won't focus your attention on future aspects that might decrease the value of your unit like a new building which obstructs your views.
Sales centers have their own agenda and they might not always provide you with the full picture.
A buyers agent adds value by:
Showing you the best units in each building
Showing you the sales numbers of surrounding condos or very comparable condos to see what the true value of the unit is and to forecast its future value
Showing you whether you are not overpaying for a certain unit
Knowing the entire condo market and therefore being able to see whether a condo really is as unique as mentioned, has the highest standards in finishes or has a good price/quality ratio
Telling you whether a developer has a bad name or has done something that harmed buyers in the past
Warning you for pitfalls like changing floor plans, unrealistic renderings and much more
Telling you whether other developments are expected in the near future, which can have a negative or positive impact on the condo's value. A new building can block your views or increase traffic in your street for example
Negotiating on your behalf, especially when the agent has a long standing relationship with the developer
Not being limited to just one project. A buyers agent is able to show you different condos and units, which might be a better fit with your criteria
NOT CHARGING YOU A PENNY